Thought Leadership
Advanced machine engineering overview (webinar – Part 2)
In part 2 of the advanced machine engineering webinar, Frans Adamowicz, a Solutions Consultant at Siemens, provides software-based solutions for product engineering and manufacturing innovation, presenting a detailed look at the advanced machine engineering solution. His experience includes capturing vertical industry-specific digital software requirements and best practices for defining the industry strategy and solutions to implement across all segments.
Managing complexity with advanced machine engineering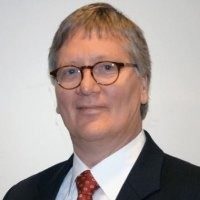 With increased complexity being a pivotal factor in managing the machine industry, Frans Adamowicz presents his insights based on decades of experience in how to realize efficient machine engineering. He discusses how it's possible to increase the quality and output with the same number of engineers by improving communication between the mechanical, electrical and software teams, using advanced design tools to capture a company's knowledge.
Advanced machine engineering addresses the increasing complexity in machine design demands with a multi-disciplinary collaboration. A virtual representation of the entire machine is essential – including the mechanical, electrical and software and fluidics engineering data—before building it, enabling an entire team to make better decisions and improve predictability through early simulation testing and virtual commissioning.
A managed environment implements a more generalized product development strategy based on common product architectures. This approach establishes common parts and processes among a family of products while finding functional modules or subsistence. The results are better machine designs without sacrificing cost and schedule goals.
Some of the multi-disciplinary solutions Adamowicz highlights in the webinar include the following:
Mechatronic design – Multi-disciplinary solutions are never only about mechanical design. Eighty percent of product innovation and differentiation comes through electronics and software innovation. Having this mechatronic information in the conceptual design phase enables optimized, detailed engineering across the disciplines. With an automation designer approach, different engineering disciplines can work parallel on the same mechatronic data, based on a central database to ensure consistency. The use of mechatronic templates makes it easy to reuse existing knowledge with role-based engineering. So, this results in faster engineering changes and improved engineering quality.

An excellent example is Tronrud Engineering, building the world's fastest packaging machine. They integrated planning, design and engineering with enterprise resource planning (ERP), resulting in a 50 percent faster time to production and a 25 percent shorter commissioning phase using a multi-disciplinary solution. These numbers are a significant benefit to their bottom line.

Electrical – Another area of multi-disciplinary design is adding the electrical needs to the mechanical design. The 3D routing allows the engineer to create cabling and wiring in the 3D model. So, precise wiring length information is built, and the electrical engineer ensures that manufacturing standards are met. Existing 2D information can be used in the 3D environment to drive the final outputs. This electrical data is managed so changes can be verified and be accessible to others without laborious time searching for the data.

Software engineering – Software engineering complexity is growing dramatically to support more complex products and variances. The number of lines of code along with the frequent release of new codes is growing exponentially. Software should be able to enable a more complex product variance. For example, autonomous products require better quality software due to stringent safety regulations. Therefore, an integrated software and hardware environment is essential for the electrical and mechanical to connect to software results and eliminate errors while promoting the traceability of the software and product.

A notable example is Romi, a machine-building company based in South America, who recently moved from SolidWorks to Annex (who designs high-quality products and manufactures them from the best materials) for outstanding productivity. They've reduced their overall MCAD seat count by 30 percent. Also, the teams can work simultaneously, in the complete assembly. This scenario increases data reuse by 20 percent, thus reducing its time to market and increasing profits. Their best practices apply to all their projects. Romi is now more efficient through a faster model without needing to buy expensive hardware.
Improved efficient engineering is possible through a multi-disciplinary design. You can reduce risk by making informed decisions through machine simulation and commissioning and having an end-to-end managed environment for one single source backbone. Siemens Digital Industries Software supports all disciplines within one single design environment, creating a true digital twin with better products, having tightly integrated simulation functionality in a parallel development environment.
Learn more about Siemens' solutions in the AME webinar including using machine simulation, virtual commissioning, data management and the key challenges facing industrial machine manufacturers to build smarter machines.
The Xcelerator portfolio in Siemens Digital Industries Software suite of products provides a full suite of solutions, empowering machine builders and suppliers with essential tools to compete successfully. Industrial machinery companies can transition seamlessly to create tomorrow's complex, efficient machines.
About our expert:
Frans Adamowicz – Solutions Consultant at Siemens Digital Industries Software, delivers key strategic initiatives solutions and global business development, with a 33-year career in providing software-based solutions for product engineering and manufacturing innovation. He has held leadership positions in multiple functional areas, including sales and services management, country and industry marketing management.
This article first appeared on the Siemens Digital Industries Software blog at https://blogs.sw.siemens.com/thought-leadership/2020/09/09/on-demand-webinar-advanced-machine-engineering-overview-part-2/