Barriers to adopting additive manufacturing (Part 2) – smoothing the adoption
In part 1 of this series on the barriers to adopting additive manufacturing, we discussed some of the industry's challenges that are keeping companies from fully adopting additive manufacturing. In this second blog, we will explore how to convert the customer's hesitancy into enthusiastically embracing additive manufacturing.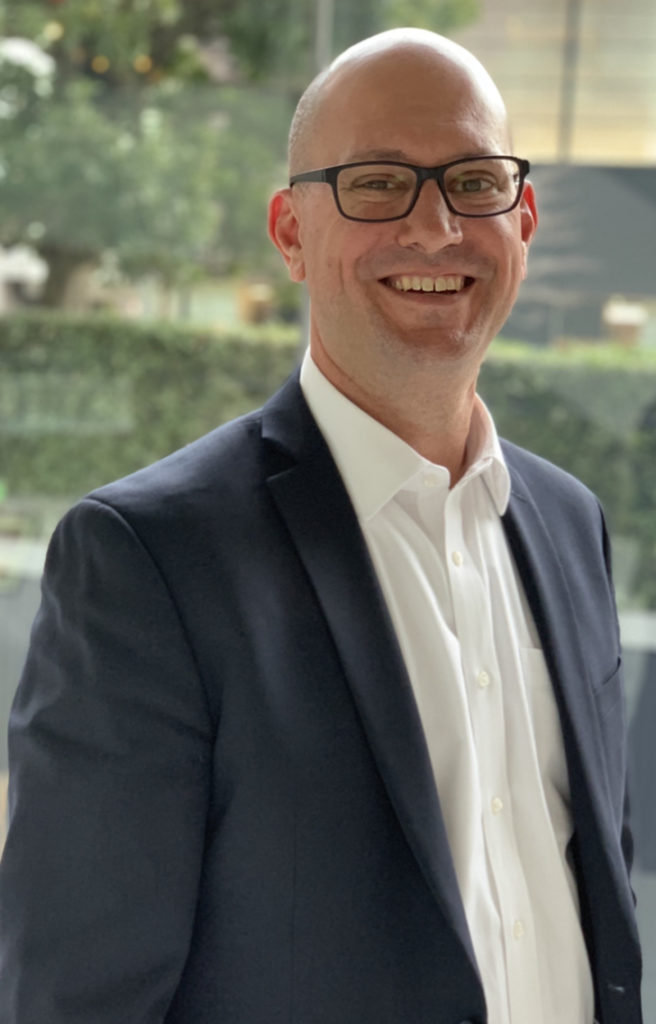 Our primary objective for additive manufacturing in Siemens Digital Industries is to help companies understand and navigate the core additive process, its methods and benefits. We work with amazing partners in developing an environment that fosters collaboration. We recognized early on that to industrialize additive and encourage adoption, required joining forces with experts. That is why Siemens has built a vast network of partners, both within our businesses and across software and hardware industries in the market.
Partnering with experts
All this effort focuses on the customers' needs. We concentrate on their strategic endeavors and work meticulously in the initial stages to outline their objectives while aligning with our partner ecosystems to ensure technology roadmaps are in sync.
Collaboration is essential on the business side to assist customers in going to market by supporting them as they ramp up their additive operations. We have a broad solution base that spans motion control and automation capabilities. Additionally, we provide factory automation capabilities and methods to connect and drive sophisticated 3D printing machinery. This dynamic ensures that the software provides the proper interfaces and abilities for the 3D printing hardware to produce repeatable, quality parts.
We realize one company can't develop all the software that our customers need for an industrial additive solution. Therfore, we've developed deep strategic relationships with key software partners to integrate essential technologies and capabilities into our solution sets that promote and preserve the customer's digital thread from designing through manufacturing. The user can access all the capabilities—whether ours or our partners—seamlessly within our user interface, while the proper data structures are maintained to ensure data continuity. When customers make a design change, it ripples up from the design through the process plan to produce the parts on the equipment.
By cultivating relationships with major machine OEMs, we're developing additive printing and post-processing capabilities that drive the equipment proficiently at precise fidelity levels. This expertise helps customers control the process to achieve repeatable 3D quality parts. It's a broad, comprehensive approach requiring continual communication, dialogue and alignment with our partners, who are eager to accomplish the same goal – industrializing additive for the market. The result is a synergetic relationship – working with our partners to further advance additive manufacturing technologies.
These partner relationships bring value to both sides. We learn from them and they learn from us. This collabortion is reflected in our products, with our customers benefitting from the strengths of all organizations, thus spurring the adoption of additive technologies.
Wide range adopting additive manufacturing
All types of companies are striving to implement additive manufacturing. We're engaging with several companies who have been in the additive space for 5-10 years, and are advancing additive manufacturing within their organizations to expand product development, engineering and manufacturing operations. Whether a company is new to additive or has been using it for years, it's all part of a significant effort to scale up to industrializing additive manufacturing.
These companies come from diverse industries, including: aerospace, automotive, consumer goods, electronics, energy, machinery, marine and medical. And all are looking for a consistent set of capabilities and tools that their broader engineering communities can leverage. Ultimately, they're aiming to use additive manufacturing to generate higher value for their customers' products.
The current market is divided into the following three areas:
Early adopters who went through the learning process and are coming out the other side of additive with a reliable operation. However, they are looking to modify areas for better efficiency and quality to bring them to the next level.
Intermediate companies who are beginning to learn the process – the tire kickers who are still trying to figure out how additive fits their organization.
Production aids and consolidation use cases are those companies wanting to know the answer to questions such as, what else is out there? And, what are other companies doing with additive manufacturing that's interesting?
There are many additive applications emerging across every industry imaginable, with multiple companies engaging. These customers are wanting to develop more than one type of use for 3D printing. For example, some are looking into production aids such as grippers, handling devices, tooling and work holding devices. They are thinking about how these production aids can add value to their manufacturing operations. There's an interest in topology optimization for lightweighting tooling devices or grippers that automate equipment to minimize energy consumption while accelerating the manufacturing process.
Others want to leverage additive for parts repair and refurbishment – like taking turbine blades and leveraging the DED (directed energy deposition) process to add and remove materials to the blades. This approach saves significant time and money– using additive manufacturing to repair rather than creating a replacement part from scratch.
Therefore, many companies are looking to additive manufacturing for answering many issues. Let's discuss a couple of these.
Casting parts via additive and performance optimization innovations
Many organizations are using additive to replace cast parts. Building a physical inventory of cast parts is cost-prohibitive, and ordering them is time-consuming. It's no wonder that many companies are analyzing their bills of materials for cast parts and turning to additive as a cost-effective alternative. The additive approach eliminates the need to create a physical inventory. Instead, the company can digitalize parts that reside in the cloud and produce those parts on-demand—as needed. Moreover, additive manufacturing can enable part system consolidation. Multiple casted parts required for a system can be combined into a single structure for 3D printing, dramatically reducing material and labor costs.
Performance optimization is another notable additive technology that includes lightweighting and using 3D printing lattice structures, thermal and flow optimizations. This is ongoing in energy management, where companies are leveraging advanced lattice structures for better energy absorption, as a cushioning effect. For example, the soles of shoes are being replaced with lattice structures, personalized to the runner wearing those shoes.
This state-of-the-art shoe sole is but one use case in a host of several others where additive manufacturing contributes to realizing latent potential. Fascinating applications like these are prime areas of investment in additive manufacturing. It's fostering a dynamic landscape to engage directly with customers to find optimal methods for engineering and manufacturing innovative parts. It's exciting to watch this industry evolve and see what the next few years entail as more companies experience designing parts for printing and the printing process.
With our Xcelerator suite of products, Siemens Digital Industries Software brings the industrial additive vision to life, providing the know-how to the additive software process to create parts and products once thought unthinkable. Siemens' significant network of partners, within businesses across both software and hardware industries, focuses on building an ecosystem around the customers' needs and strategic endeavors—all concentrating on industrializing additive manufacturing.
Real-world examples are in place, showcasing the benefits of additive for product development and production. We are excited to be a part of a change in thought occurring around the value of additive manufacturing.
This is the second blog in a series by Aaron Frankel, providing his expertise on additive manufacturing in a changing industry. Tune in for more blogs and podcasts where we will continue discussing additive manufacturing and how it's going to transform our world.
Related Links:
– Podcast series: Additive manufacturing – an industrial revolution (Part 1)
– Podcast series: Additive manufacturing – an industrial revolution (Part 2)
– Barriers to adopting additive manufacturing (Part 1 – Blog)
–  Barriers to adopting additive manufacturing (Part 3 – Blog)
– Barriers to adopting additive manufacturing (Part 4 – Blog)
– Virtual Additive Manufacturing Experience
About the author
Aaron Frankel is vice president of Siemens additive manufacturing software program. He has over 20 years of experience in the PLM software industry and has held various positions in engineering services, product management, and marketing – all focused on helping manufacturers take advantage of the latest digital design and manufacturing technology.
This article first appeared on the Siemens Digital Industries Software blog at https://blogs.sw.siemens.com/thought-leadership/2020/07/08/barriers-to-adopting-additive-manufacturing-part-2/