Building the heavy equipment machines of the future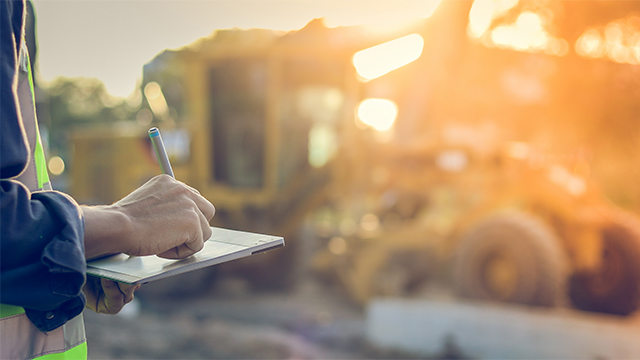 How to design and build tomorrow's heavy equipment with today's software
In the previous blog, What will it take to build the heavy equipment machines of the future?, we discussed the challenges and opportunities facing heavy equipment manufacturers as they design the machines of the future.
In this blog, we'll focus more specifically on the solutions that heavy equipment manufacturers can use — such as state-of-the-art design, engineering and simulation tools — to build the next generation products that will fuel increased efficiency, sustainability and reliability.
What is essential in the next generation design
New design paradigms require upfront validation and visualization. The earlier in the design phase that a team can create and simulate meaningful multi-discipline models, even if it means embracing 1D systems engineering at first, the likelier they are to avoid costly updates later in the process.
A single platform for electromechanical design that can manage the increasingly complex machines. A critical question is whether the mechanical and electrical designs collaborate in a single environment and what issues they may cause.
Traceability. It is essential to trace the requirements for new machine variants from the customer or OEM specifications all the way through to the parts design. Therefore, the digital tools and platform in use must provide advanced multiphysics simulation and optimization while still ensuring the design meets the needs for durability.
A single environment where design content is managed in real-time. Compressed schedules drive faster decision-making, but ensuring those decisions are the correct ones means having content in a single system for full traceability, impact assessment and access to the latest variants regardless of where they were updated.
Tools to drive advancements in manufacturing and design. New materials and manufacturing methods, especially when building lightweight machines, will be difficult, if not impossible, without the right tools to create and design.
There are significant challenges that impact heavy equipment design.
Global competition is one in particular because there is pressure to reduce time-to-market. But it's hard to maintain quality and performance standards when in a hurry. Another challenge is customization, which only increases as more and more local markets require different needs. Manufacturers often struggle to be agile amid new product form factors and increased customer demands.
If manufacturers are using current design solutions they are likely disconnected, restrictive and labor-intensive. On top of that, more consolidation and siloed teams is leading to communication issues which slow down the process.
Digitalization will be how heavy equipment manufacturers remain competitive, minimize costs and ensure local regulations are met. There are a variety of software solutions that can help manufacturers meet these challenges and bring forth the next generation of design.
Creating the most productive modeling environment
It's critical to predict and understand the functional behavior between parts and assembly. Motion analysis helps evaluate certain design options early on to better understand the behavior. This gives teams a greater confidence in their design as it moves closer to prototyping and production.
When motion simulation happens earlier in the design cycle, there are faster design-analysis-redesign iterations, less manual work and rework and more confidence in the hardware modeling and design implementation.
Dealing with multi-CAD data is a reality whether outsourcing or collaborating so having fast and accurate design communications regardless of how the data was originally created is critical. The software should allow for seamless usage of multi-CAD data. Synchronous technology can modify data from any source and add intelligence like dimensions and constraints. The modified data can use clean up tools automatically to optimize face and body making that imported data cleaner, more reliable and easier to edit.
Accessing, cleaning and synchronizing data automatically eliminates the need to recreate data, which then means there's no need for quality repair software. The resulting cleaned-up geometry is thus more reliable and easier to edit.
In this productive modeling environment, design for manufacturing tools can help quickly prepare a mold for machining and design fixtures, tooling and production costs decision-making is better and faster, and manual job tasks are essentially eliminated.
Going from physical model to digital twin
Implementation of new tools and design techniques like the digital twin improves quality and can help in the creation of lightweight, optimized designs with composites and other advanced materials. The digital twin captures these changes ensuring any teams working on the design have the latest iterations and can operate in a closed-loop decision-making process.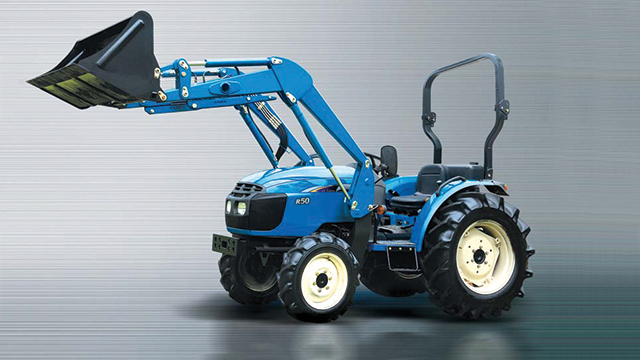 A manufacturer like LS Mtron, a leading machinery and tractor producer in Korea, used quick and easy data migration to manage data better, strengthen research and development performance and optimize revision controls.
What was the result of implementing simulation and digitalization software solutions?
"Using NX, our company has reduced the time required to design 3D models by 30 percent" – Kyu Moon Kim, Team Leader LS Mtron
LS Mtron also cut overall product development time by 50 percent.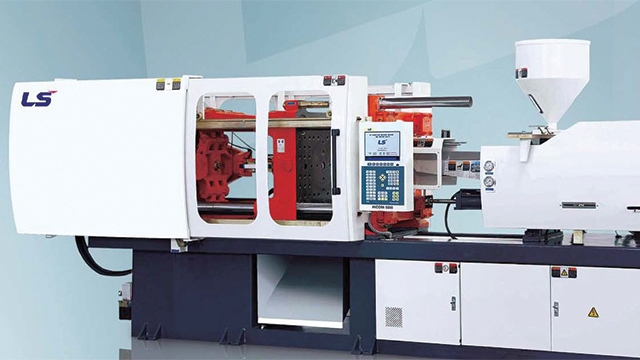 Electromechanical design
One common attribute contributing to the advancement of technology is electrification — electrical and electronics in heavy equipment is increasing exponentially.
As machines move more toward autonomous operation and connectivity, there's a greater need for more embedded electronics. Design teams need a holistic approach that integrates the mechanical, electrical and electronic disciplines so changing demands are responded to quickly and easily.
As alluded to previously, disjointed design systems create issues such as lost information, limited traceability and low visibility of the impact of changes. With mechanical and electrical systems, where high voltage wires, batteries, sensors and other attributes are involved, it's critical to simulate early to avoid potential conflicts from unexpectedly coming up later in the design process.
The right software tools bring a multitude of benefits, such as allowing for true mechanical and electrical interoperability, shorter development cycles because multiple teams work concurrently rather than consecutively, streamlined compliance and certification, and risk reduction because faults are found early, which means fewer design and manufacturing errors.
The comprehensive digital twin not only reduces errors but improves overall quality with smart features and proven designs with built-in analysis. Design times are shortened with automated design and modification tools that eliminate slow, costly manual design, which also saves design time for the advanced machines of the future with faster creation of harnesses in complex assemblies.
Let's take a look at Fluidesign/New Holland, a world leader in agricultural and construction equipment. Their machines' electrical systems link all the electronics together, but they also must be able to respond to the challenges of constant mechanical design changes. They recently combined their mechanical and electrical groups together and realized significant improvement in the process. Upgrading their electrical design environment helped them deliver the vehicles their customers want with maximum efficiency and minimum cost.
Overall, Fluidesign/New Holland cut total project costs by 25 percent!
Just the beginning
Digitalization is leading to advances in heavy equipment machines that will provide sustainable, traceable and reliable solutions when challenged with customization, localizations and regulations.
The next generation of design will be created around digital tools like the digital twin, simulation and other solutions that allow teams to work concurrently regardless of where they, or other teams essential to product creation, are located. This is critical especially for electric and mechanical domains and their necessity in their interoperability.
This concludes part two in our series. In our next blog, we'll continue discussing the ways heavy equipment manufacturers can utilize digitalization to meet the increasing demands placed on their products. These solutions include: generative design, collaboration tools and industrial additive manufacturing.
The solutions discussed in this blog series are part of the Siemens Xcelerator Portfolio. Click here to learn more about how this portfolio is revolutionizing the way heavy equipment manufacturers are designing, building and competing.
Watch the webinar Heavy Equipment Manufacturing Trends to learn more.
This article first appeared on the Siemens Digital Industries Software blog at https://blogs.sw.siemens.com/thought-leadership/2020/03/30/building-the-heavy-equipment-machines-of-the-future-part-ii/