Smart manufacturing is propelling smart factories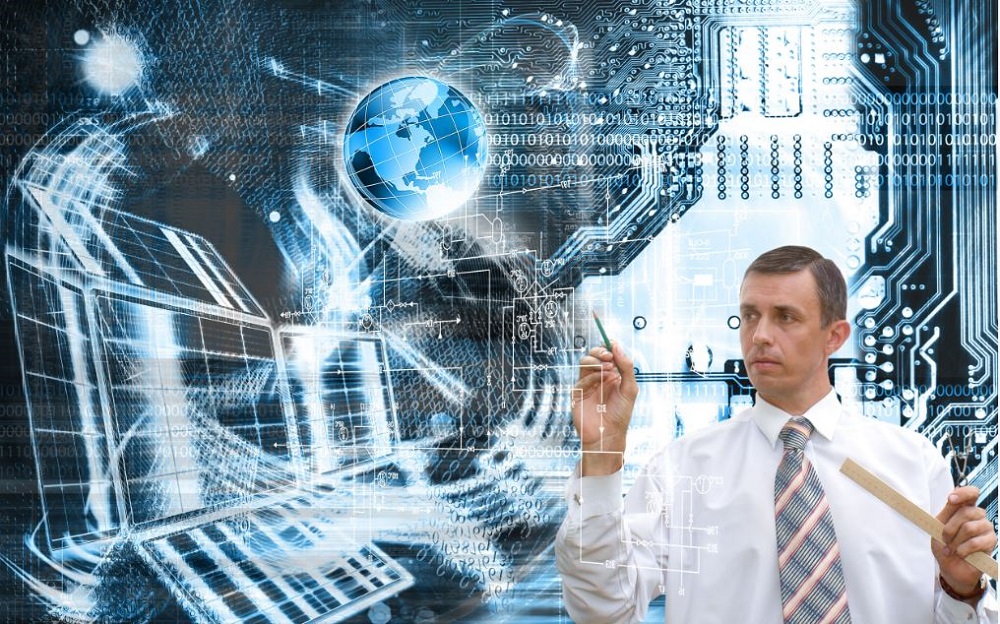 With the growing trend of additive manufacturing or 3D printing comes the advancement of smart technologies, which further enhances the conceptualization of smart factories.
According to a Forbes' article by Louis Columbus, Principal, IQMS, part of Dassault Systèmes, "the smart factory market for technologies such as MES, ERP, PLM and others is estimated to be worth approximately $154B in 2019, growing at CAGR of close to 10% during 2019-2024," he said.
Other notable forecasted statistics sited include:
The growth of the smart manufacturing market, which is at $4.4B in 2019, and is expected to increase at a CAGR of 20 percent in the next five years.
The planning investments by manufacturers of 3.24% annually of their revenue in the next three years – 1.7 times more than was invested annually over the past three years.
The building of smart factories increasing by 40 percent in the next five years.

Note: This is referencing statistics from Capgemini Research Institute report, Smart Factories @ Scale.
The Capgemini's research identifies two hurdles to establishing smart factory production levels:
Converging information technology (IT) and operational technology (OT) systems,
finding job applicants with the proficiency, knowledge and skills to manage smart factories.
This research study surveyed 1,000 manufacturers, concentrating on organizations with a smart factory initiative ongoing. Manufacturers are using practical, proven methods for defining and beginning smart factory ingenuity, depending on reliable systems previously in use by the operations team.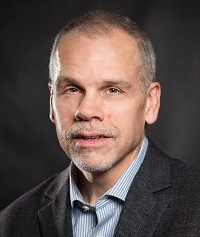 According to Bill Davis, Director of Industrial Machinery and Heavy Equipment Solutions at Siemens Digital Industries Software, "a software solution lets you simulate the machine location on the floor and how to get materials to them. It's process simulation, which is a novel idea to ensure eliminating high-traffic zones to areas of delay in receiving materials. There's a need to optimize how the work cell is arranged on the shop floor, and in the machine builder. But, how do you ensure you're putting the materials needed and defined by the manufacturing bill of materials?"
He further describes how materials are arranged on the floor for optimization assembly, as everything needs to be within an arm's reach, not just the shop layout and simulation, but the process simulation. The machinery process is about putting ten pounds of functionality into a five-pound bag. So, it's a compromise that's a result of the design; however, the trends are towards adaptability, predictability and extendibility. Therefore, it's vital to view the human factors for the assembly process and decipher the tools to achieving top quality.
Emerging technologies increase smart factory implementation
"Real-time monitoring is the on-ramp to lights-out manufacturing (or completely automated manufacturing shifts) in plastics and processing industries," says Louis. "Manufacturing executives interviewed, see real-time monitoring as providing the contextually rich real-time data stream that enables long-standing technologies like track-and-trace and emerging new technologies (analytics & AI, Industrial IoT, robotics, and smart energy management) to deliver results." 
Most organizations that we're preparing to implement smart factory initiatives two years ago have launched them. Isolated manufacturers have the most proactive plans, forecasting 43 percent of all production centers that are converting into smart factories in the next five years. These manufacturers also lead other industries via the adoption index through the forecasting period, further emphasizing the active initiatives for competing with smart factories.
The following core technologies empower smart factories:
connectivity (leveraging Industrial IoT, collecting data from prevailing equipment and innovative sensors)
intelligent automation (advanced robotics, distributed control, drones and machine vision)
cloud-scale data management and analytics (implementing predictive analytics and artificial intelligence).
The Capgemini research discovered that new smart factory projects, not based on anything existing, are predominantly rampant among small and mid-sized companies below $10B in annual revenue. This category of projects embodies 59 percent of the initiatives in 2019 – an increase of 50 percent to that of reported in 2017.
According to Davis, skilled worker shortages and the need to rapidly introduce new products are challenging conventional manufacturing approaches. Immersive tools such as augmented reality (AR), combining work instructions, quality checklists with 3D model manipulation and tools usage are quickly gaining favor in training new workers for flexible new assignments.
Also, an open infrastructure is incredibly helpful in creating instant dashboards and work tracking for new products. Historically, a huge up-front effort in data collection and procedures is preceding a product launch. Most of the data collected was used initially to refine the process — never to use again. With smart data collection systems and low code capability to build dashboards, companies can quickly iterate what data is required to ensure the new manufacturing operations produce the desired quality.
Global adoption of smart manufacturing
This trend is worldwide, with the top countries for smart manufacturing adoption, including the following:
China
Germany
Japan
South Korea
United States
France
The global surge towards the expansion of smart factories is precipitated by smart manufacturing innovations, which will only continue as forecasted with increased competition, propelling it to be a standard in the marketplace.
"The cost for smart manufacturing implementation is justified by having the world's fastest machines and embracing the digital twin for software development, virtual commissioning and software validation. By leveraging the software from an automation perspective, one can validate that the machine is functioning to perform the required tasks and increase the speed of the machine due to the servo-motor, driving it to greater capabilities," says Bill Davis.
Global adoption of smart manufacturing technologies accelerated globally out of necessity for companies to increase production and address skill set gaps in nearly all industries from retirement. Machinery customers, in turn, are demanding smart manufacturing-enabled machines from suppliers. There is a general market demand, but also machine builders are seeing that they can provide differentiation and competitive advantage by offering turnkey, IoT enabled intelligent machines. It's more than providing hardware. Tomorrow's machinery leaders are recognizing that what makes them unique is combining machine operation software with cloud data analytics to mesh seamlessly with their customer's manufacturing operation.
One of the terms coined by business consultants to describe a strong relationship between a manufacturer and suppliers is "customer intimacy." Machinery builders and integrators who can leverage the digital twin of their equipment will be the most successful in creating customer intimacy, thus retaining a profitable relationship with their customer base. Manufacturing companies are depending more on their machinery suppliers to own the operational risk and smart manufacturing technology, leveraging the digital twins in ways for machine builders can succeed. From simulating the machine or line operation in a customer plant through process simulation, validating automation code before the machine is assembled, maintaining direct knowledge of the machine conditions for their global customer base – all provide tangible, monetary benefit to manufacturing companies.
Smart manufacturing initiatives
"Smart manufacturing combines business processes, information technology and manufacturing operations optimization with core reliance on a single source of manufacturing truth. So, it's natural to rely on historical methods for smart factory initiatives," says Davis. Unfortunately, many historical systems are not well integrated between the engineering and manufacturing data sources, and there is nearly always a disconnect. Operations has very good reasons for rearranging and adding to engineering bills of material to align to more efficient operations sequences. Smart manufacturing is about creating efficiency, and a smart factory initiative should take a strong look at how to align engineering and manufacturing in a central source of truth.
Companies with smart factory initiatives further enforce a where today meets tomorrow mindset, while possessing a huge opportunity to invest in automated logistics to the factory floor to increase assembly velocity and decrease work in process inventory. We all know that products are getting more customized and complex, and the work cell or assembly line is getting more crowded and complex. Process simulation is an inexpensive way of gaining new insights into the shop floor and work cell optimization. Manufacturers are becoming more forward thinking about investing in technology such as co-bots, and simulation provides an ideal way to see how complex workflows can be simplified.
For more information, read Louis Columbus' full article in Forbes.

Related blogs on this topic:
Industrial-machinery and smart manufacturing
Implementing smart manufacturing for a smart factory
This article first appeared on the Siemens Digital Industries Software blog at https://blogs.sw.siemens.com/thought-leadership/2020/01/10/smart-manufacturing-is-propelling-smart-factories/