Thought Leadership
3D printing of both molds and parts via additive manufacturing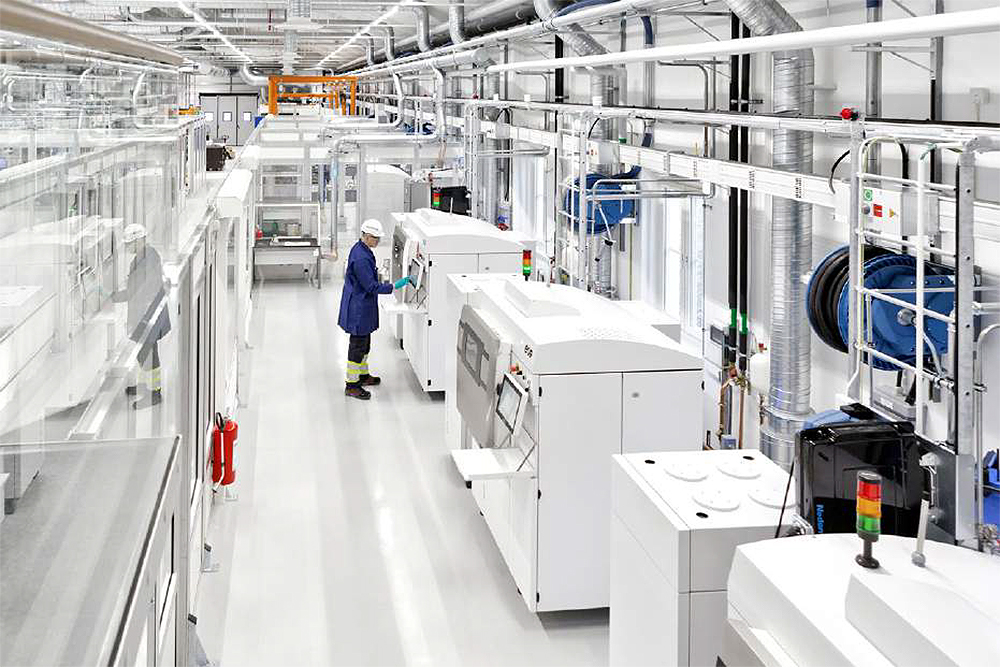 Additive manufacturing is making its way into mainstream, industrial applications.  It is seeing robust adoption in molds, tools and creating demanding industrial parts.
Molds and tool creation with additive manufacturing
In Europe, there are considerable endeavors concerning applications and business models using additive manufacturing (AM) to advance and create functionalities to combine into molds and tools, according to a recent article in MoldMaking Technology. (Source: Barbara Schulz, Gardner Business Media's European correspondent).
Moreover, the Mechanical Engineering Industry forecasts a positive year for tool and mold making in Germany. Metal additive manufacturing applications vow to advance or create functionalities to combine into molds and tools.
Although German technology and tools are in high demand, U.S. companies seem more willing to try unproven methods, says additive manufacturing expert Mark Dimter, from Trumpf, in Ditzingen. He continues, saying, "companies here [in Germany] enjoy new technology, including additive manufacturing, but the Americans are much more adventuresome in that respect. My colleague, Christoph Dörr, is looking in the U.S. die-casting market, as conformal cooling (which can be realized with AM) is much more common in that industry sector than here in Europe."
That explains why German companies are buying their molds and dies from U.S.-based shops, which are garnering a positive reputation in conformal cooling via additive manufacturing. However, new technologies are emerging in Europe, as well.
3D printing molds and conformal cooling – it's revolutionary
One of the most promising additive manufacturing solutions is conformal cooling of injection molds, which improves path flow, curtails distortion and diminishes cycle time up to 40 percent.
"The highest potential for improving part quality and seed lies with metal 3D-printed, conformally-cooled injection molds," says Joao Frade, Production Manager at Erofio in Portugal – an industrial group proficient in the knowledge of technologies and new facilities for sustaining and verifying growth.
Conforming cooling solutions can minimize production costs while lowering mold cycle times, and they require refined mold designs. However, the purchase of a new additive machine does not ensure the enablement of beneficial mold inserts. Therefore, engineers with expertise in running and printing metal designs are compulsory. These engineering professionals can increase cost, which must be measured against an adequate volume of parts that are built into the profit margin of the final product.
However, most likely the outcome of this investment will be advantageous to a company seeking high-grade innovation of molds for molten materials in the manufacturing industry sector.
Learn more about 3D printing of molds from Barbara Schultz' article.
3D printing of industrial parts at scale via additive manufacturing
Moving from 3D printing of molds to 3D parts production, a factory in Finspäng, Sweden has revolutionized the printing of turbine burner heads via additive manufacturing to consolidate a 13-piece part into one, resulting in a streamlined design that's more robust, with thinner burner walls and lattice structures for resiliency at higher temperatures. Producing parts faster, with quality at scale via innovative design, is making Finspäng a showcase for modern manufacturing.
The projection for improving parts and tooling is unlimited, saving manufacturers time and money while improving efficiency. Moreover, additive manufacturing improves the overall process by removing the cost of castings and machine tooling. Trial and error are no longer compulsory to production. Design and process simulation prevents distortions, anomalies, and other related defects, to print parts exactly how they should be with repeatable quality.
Learn more about the additive manufacturing innovations taking place at a factory in Sweden, and witnessing technology solutions that display where today meets tomorrow.
This concludes our discussion highlighting the benefits of 3D printing for both molds and parts via additive manufacturing, with excerpts from MoldMaking Technology.
About the author:
Blake Snodgrass is a writer for the Thought Leadership team in Siemens PLM Software, which supports several venues, including the Thought Leadership blog for the company. Blake has a Bachelor of Arts degree in Mass Communications and more than 25 years of experience working for IT companies, with roles in technical writing, marketing communications, user-experience design and content development.
This article first appeared on the Siemens Digital Industries Software blog at https://blogs.sw.siemens.com/thought-leadership/2019/08/19/3d-printing-of-both-molds-and-parts-via-additive-manufacturing/