Digital twin prototypes: the minimalist approach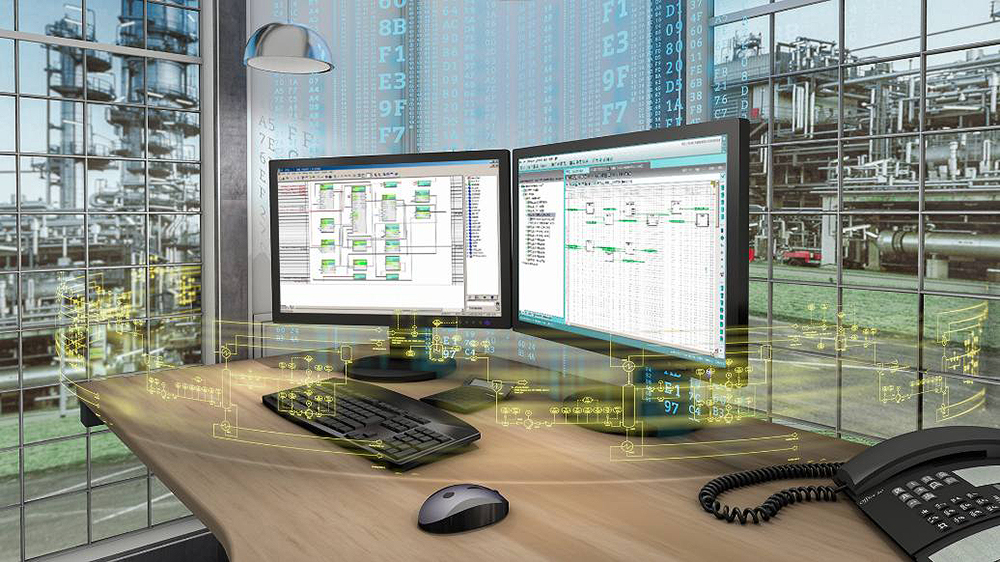 The benefits of the digital twin in the manufacturing industry are many. However, how and where to implement, along with considerations of time and cost, are difficult questions to answer based on a company's particular production needs. Navigating your way through digital simulation for the absolute best results requires a better understanding of how to view this technology.
So, rethinking the simulated digital twin prototype by not dictating that you create a full 3D model but rather focus on smaller areas of data within your manufacturing can be a better solution. This is a process which can be referred to as a dirty digital twin. The goal is to leverage the 3D simulation without the complexities, expense and time.
The benefits of this approach are many and include more value by creating less, more time to test and build, less reliance on a full 3D model and making quicker, smarter concepts to drive your next steps.
Digital twin prototyping: Identify what you've got
Begin by looking for a holistic approach. For example, if one team concentrates on thermal analysis, while another on structural analysis, look for ways to link these two. Take an objective approach to where you are, both good and bad, and begin from that point.
Perhaps you want to increase the fidelity or accuracy of your system. For instance, low fidelity models might be plus or minus 20 percent accurate on a prediction of real-life results, whereas, the medium is plus or minus 5 percent and high fidelity is plus or minus 2 percent, or better.
Manage the digital twin prototype
Utilise predictive analysis to build the fidelity of your system via mathematical lab calculations. When analysing a specific area in your process and something proves to be inaccurate, stop and identify what needs to be replaced while mapping it to the pieces of your product. This subsystem analysis saves time and work in production.
Quick calculations are an invested part of this development process. When an issue occurs, address it and move toward a higher level of fidelity.
For example, if a naval vessel has vibration issues, don't look for answers via a fully functional digital twin prototype. Instead of sitting around a table and mapping out the process, which ensues manual arguments looking for resolutions, begin a more focused approach with analysis of the motor frequency at the deck level, and expand the study from there if necessary.
Change is connectivity
Companies are moving toward a more connected model, and there are many techniques to achieving this. Several are looking to develop their structures for a connected fashion. The idea of connectivity assists to avoid doubling your efforts. 3D technology connects digital twin prototypes at a system level which leads to model-by-systems engineering.
It's common that one team might do an analysis and find residual results that may be useful to another team, but don't always share those results; the different team may have to repeat the work because of lack of knowledge-sharing.
Robust connectivity for digital twin prototypes
Managing and maintaining your data can be a daunting task. How do you robustly reuse that data? It's an asset to be able to dedicate time to connect your systems effectively, but if that process repeats every time something is updated, all savings are lost.
Connecting your process robustly is more important than speed. If you're able to create a product fast but spend too much time maintaining it, you have a problem. You have to spend IT or systems integrator time to connect systems, which saves engineering time; however, if the time and cost calculation of one exceeds the other, it's a waste of time.
Connecting robustly is all about trust. If the engineering teams don't trust the robustness of a new connected method, they won't use it and the benefits of digital twin prototyping can't be leveraged.
Therefore, connecting your system robustly is sometimes performed more powerfully manually than automatically. So if there's an effective fail-safe process which engineers can follow via manual steps, then others can adopt and use that process much more readily than attempting an automated method which may not work.
The digital twin is an amazingly beneficial technology which can be taken advantage of in smaller forms outside of a full-scale simulation of your system. Look for particular areas of your process to analyse at a more rudimentary level that can serve as a minimalist approach to digital twin, while still reaping the benefits of newfound data to improve your process.
This concludes our series on building a dirty digital twin, but your journey doesn't have to end here. You can start the series from the beginning, or keep learning more about the digital twin. 
About the author
Bruce Jackson is an account orchestrator for Siemens PLM Software and works closely with aerospace and defence companies in the U.K. He has been working in the PLM and CAE space for more than 25 years and is currently working with companies across Europe to help them achieve productivity gains through digitalisation.
This article first appeared on the Siemens Digital Industries Software blog at https://blogs.sw.siemens.com/thought-leadership/2019/04/18/digital-twin-prototypes-the-minimalist-approach/