Thought Leadership
Powering A&D business agility with digital integration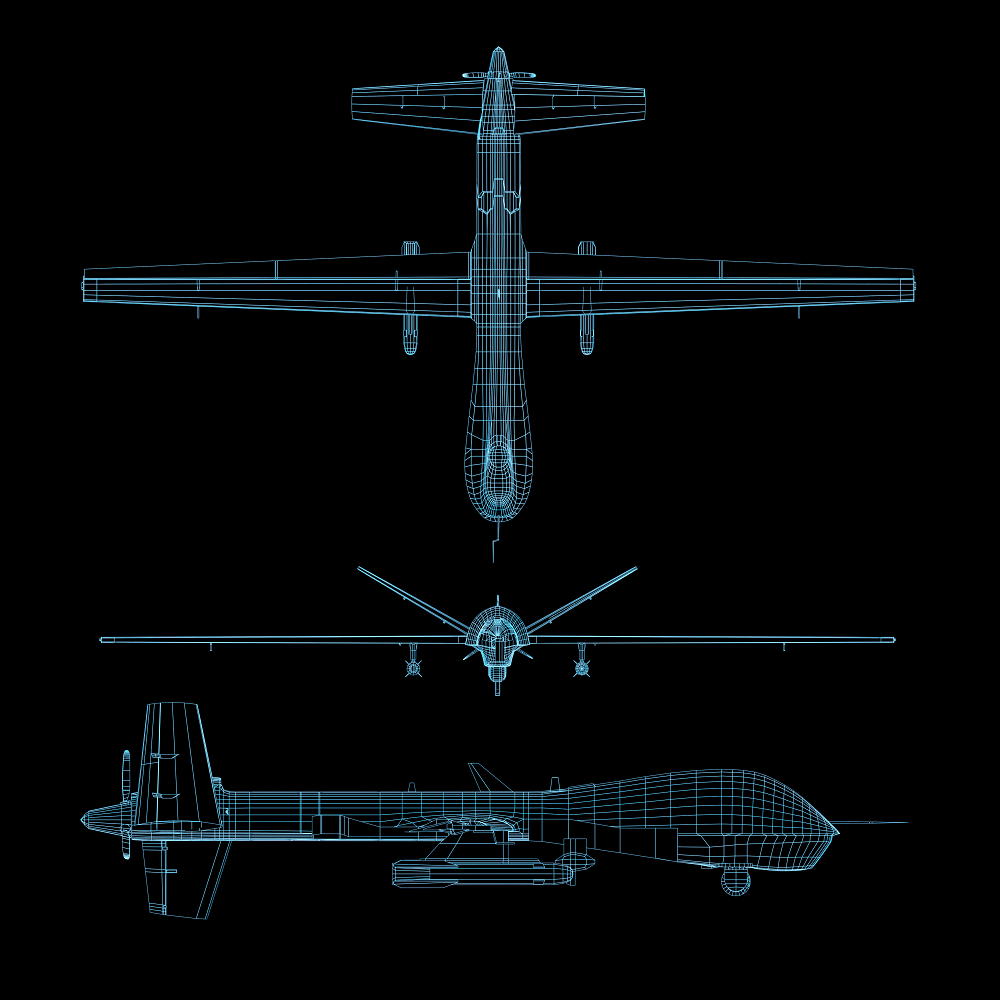 Sometimes cars are faster than planes.
They roll off the production line in less time, of course, but the auto industry also is known as an innovation leader among discrete manufacturers.
And while cars and commercial planes certainly are different products, aerospace and defense (A&D) buyers don't care. They see innovation being applied in other industries and expect the same results: lower prices, better quality and more responsive service.
The question is, how will A&D manufacturers respond?
Already among the most highly regulated and competitive manufacturers, A&D producers are experiencing a lag in process evolution that is holding them back from advantages of modern technology that could help.
What's needed is an urgent response: They must quickly become adaptable and flexible at every stage of the product lifecycle.
A high number of suppliers makes this challenging. A&D manufacturers have extended networks of hundreds of suppliers, using hundreds of different business platforms, across the globe. Making changes to a new design or an in-service plan with such far-flung operations requires constant collaboration and coordination throughout an aircraft's life.
If industry projections are any indication, the coming years promise more of the same; that is, more new challenges that A&D manufacturers must address, including increased production demands, the need to keep planes in service longer, and the entrance of new competitors.
Increased growth, competition demand a digital solution
Annual production levels of commercial aircraft are expected to increase an estimated 29.3 percent in 2017. Over the next 20 years, total global demand for new aircraft production is forecast to be 35,155 aircraft—not including regional jets.
Meanwhile, the defense industry saw the U.S. Department of Defense budget increases of $20 billion in FY2016, and $9 billion in FY2017, following a 5-year decline from FY2010 to FY2015. Additionally, demand for military products is expected to increase in the Middle East, Eastern Europe, North Korea, and the East and South China Seas.
However, perhaps not surprisingly, such healthy growth is expected to result in only marginal changes—an increase of 1.7 percent—in commercial aerospace revenue, thanks to continued pricing pressures and product mix changes by customer airlines. In defense, revenue growth is a stronger 3.2 percent.
Also, the expected growth is attracting new competitors, as countries like China, Russia, Japan and India seek a piece of the lucrative advanced manufacturing sector. China took a big step forward in May with the maiden flight of its C919, for which reports say more than 500 orders from 23 customers already have been placed.
Combined with customer expectations that require even the most efficient manufacturers to make more each year—and more dramatic improvements to reduce costs, increase quality and improve delivery—such market challenges have A&D manufacturers searching for a solution that will cost effectively boost productivity and enable ever faster decision making.
Many are finding the solution in a familiar technology platform—product lifecycle management (PLM)—which can elevate efficiency and agility by providing a digital thread of product data across the entire product lifecycle, through sourcing, compliance and production, and to service and support.
The digital thread and agility
Until a few years ago, total data integration of an entire product lifecycle process wasn't practical, let alone an opportunity to achieve competitive advantage. Technically, you could do it, but the technology—both software and hardware—simply wasn't fast enough. Today's PLM, by contrast, has a digital thread at its core.
Advances in technology—such as the cloud, mobility, Big Data and high-performance computing—drive creation of a process-based digital thread. The digital thread in turn provides users with new capabilities than can increase quality, speed and delivery, while cutting costs in every phase of bringing a product and service to market. As well, the digital thread offers the opportunity to build new workflows and business models that weren't possible before. Even better, it offers the ability to do all this faster and more effectively.
Now, leading edge manufacturers are using PLM to weave the digital thread into other areas of their business, with a vision to link and integrate all aspects in an always-available, up-to-date single electronic representation that every decision maker along the product lifecycle can access.
Game-changing—and faster—innovation
As A&D manufacturers extend the digital thread, they'll gain speed and flexibility. With all the information about a product, process or service easily accessible in one location for all users, manufacturers will be able to rapidly test and deploy new product and service features, as well as new time- and money-saving processes.
For A&D manufacturers, those benefits will compound throughout their products' three- to four-decade lifespan, a significant part of their value stream.
With the digital thread, manufacturers gain the ability to more quickly see, test and implement the changes in a fast, cost-efficient process. In the increasingly competitive A&D industry, it's not hard to imagine that the digital thread will rapidly become essential to manufacturers' continued survival.
This completes part two of our series on the value of the digital thread. In part three, we discuss how the digital thread transforms verification management.
About the author
Dave Riemer is the Vice President of Aerospace and Defense Strategy for Siemens PLM Software. He is responsible for using Siemens PLM's resources to provide value-added solutions for the Aerospace and Defense Industry. He has more than 35 years of experience in the industry. Riemer was previously the Vice President of Science and Engineering at ATK Aerospace Systems, where he was responsible for all technology in the company's systems group, including development of the Ares I first stage booster and all engineering activities on the Space Shuttle Reusable Solid Rocket Motor, missile defense systems, strategic missile and commercial satellite solid rocket boosters. Riemer spent nearly three decades at Raytheon Aircraft, where he was responsible for product development and airworthiness of all aircraft, including military trainer aircraft and aircraft, and he held leadership positions for the missile business and cryogenic business divisions. He began his career at General Dynamics in the Convair Division as a Thermodynamics Engineer. Riemer holds a Bachelor of Science degree in computer science, with minors in mechanical engineering and finance, as well as a Master of Science degree in mechanical engineering, from the University of Utah.
This article first appeared on the Siemens Digital Industries Software blog at https://blogs.sw.siemens.com/thought-leadership/2017/08/14/powering-ad-business-agility-with-digital-integration/