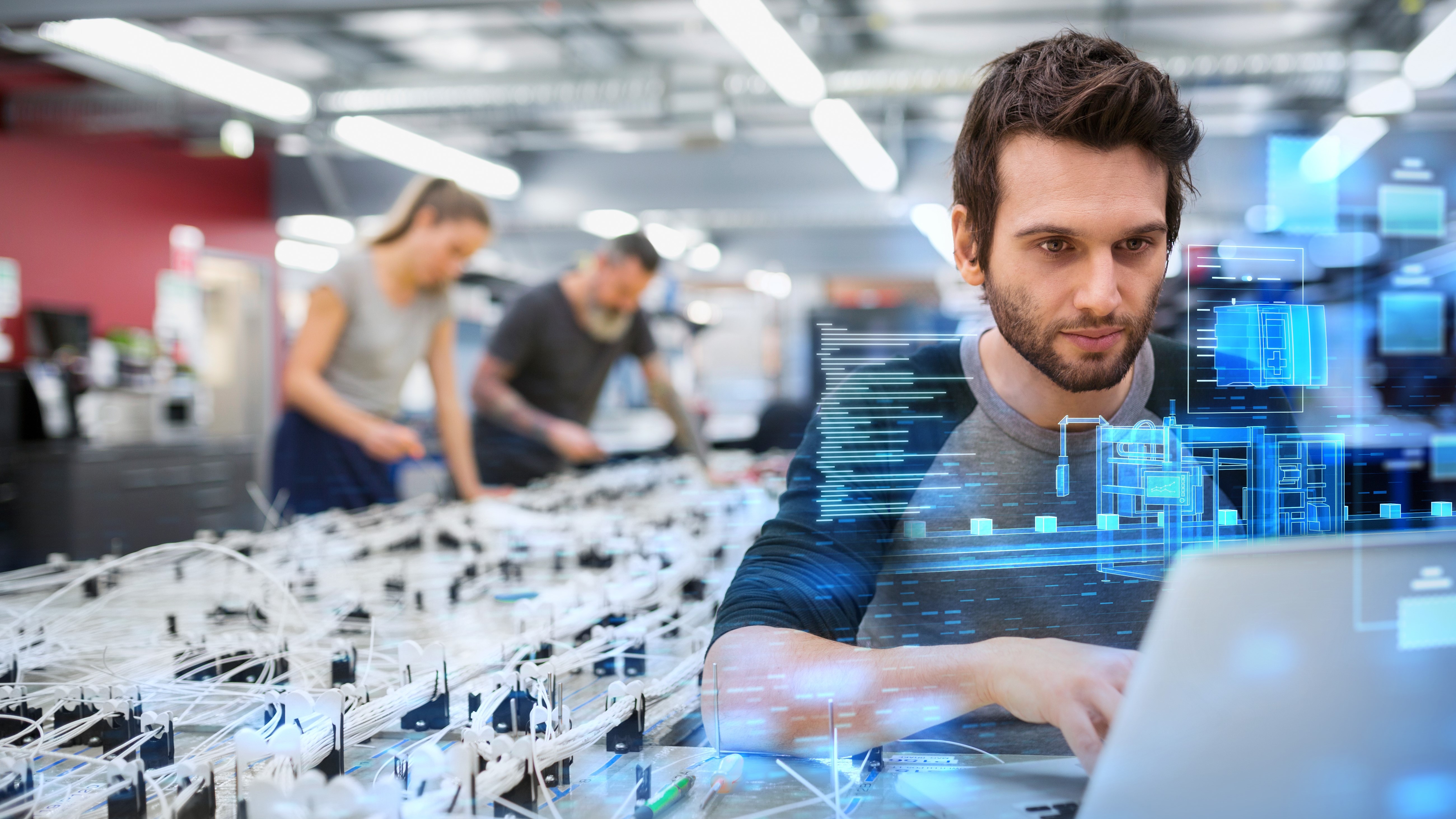 The foundation of smart manufacturing is an integrated platform that unites the domains required to engineer, manufacture and deliver today's smart products. Smart manufacturing is a digitalized development strategy that is particularly critical for the electronics industry. Today it's considered a must have and no longer touted as state of the art or nice to have, cost prohibitive, functionality.
Smart manufacturing is for every company, any size large and small and no longer thought to apply only to high volume production. It is in fact the perfect solution for high mix, low volume manufacturers. Providing them with the agility and flexibility they need to be most efficient and adaptable to change.
To take full advantage of smart manufacturing all processes from printed circuit board (PCB) design and factory floor optimization to incorporating customer feedback in new designs must be included. This approach has been shown to reduce time-to-market by up to 50 percent, shrink development costs by as much as 25 percent and enable electronics companies manufacturing processes to yield near-perfect results.
Most electronics manufacturers have digitalized their operations in a piecemeal fashion over time. Their digital landscapes have expanded as the technologies and their business cases have evolved, and manufacturers have applied solutions for a range of individual functions. These include integrated planning and management for PCB assembly and test, production ramp-up and optimization with virtual design and process verification, part and mold manufacturing, supplier collaboration and manufacturing execution, among others. This fragmented approach has resulted in multiple disconnected systems and information silos that prevent digitalization from delivering on its promise.
To truly reap digitalization's potential benefits, electronics manufacturers need integrated smart manufacturing solutions that break down the silos. Such solutions use product lifecycle management (PLM) technologies to link design verification, manufacturing planning and process engineering, allied with electronics-specific manufacturing execution systems (MES) that unite production scheduling, production execution, and manufacturing analytics. An integrated solution that spans the entire electronics development and manufacturing lifecycle can establish the digital thread of information that supports collaboration and horizontal integration across all disciplines.
Read the full article, "Why Smart Manufacturing?Digitalization spells opportunity for electronics manufacturing," from IEEE Spectrum.
To learn much more about smart manufacturing, watch these recorded webinars:
Smart Manufacturing for Electronics
How Best-in-Class Companies Use Digitalization for Smart Manufacturing
Read the white paper, "Smart Manufacturing for Electronics: Providing a fully digitalized strategy that integrates PCB and mechanical flows"
This article first appeared on the Siemens Digital Industries Software blog at https://blogs.sw.siemens.com/tecnomatix/why-smart-manufacturing/