Unlocking the Model-Based Promise – Part 1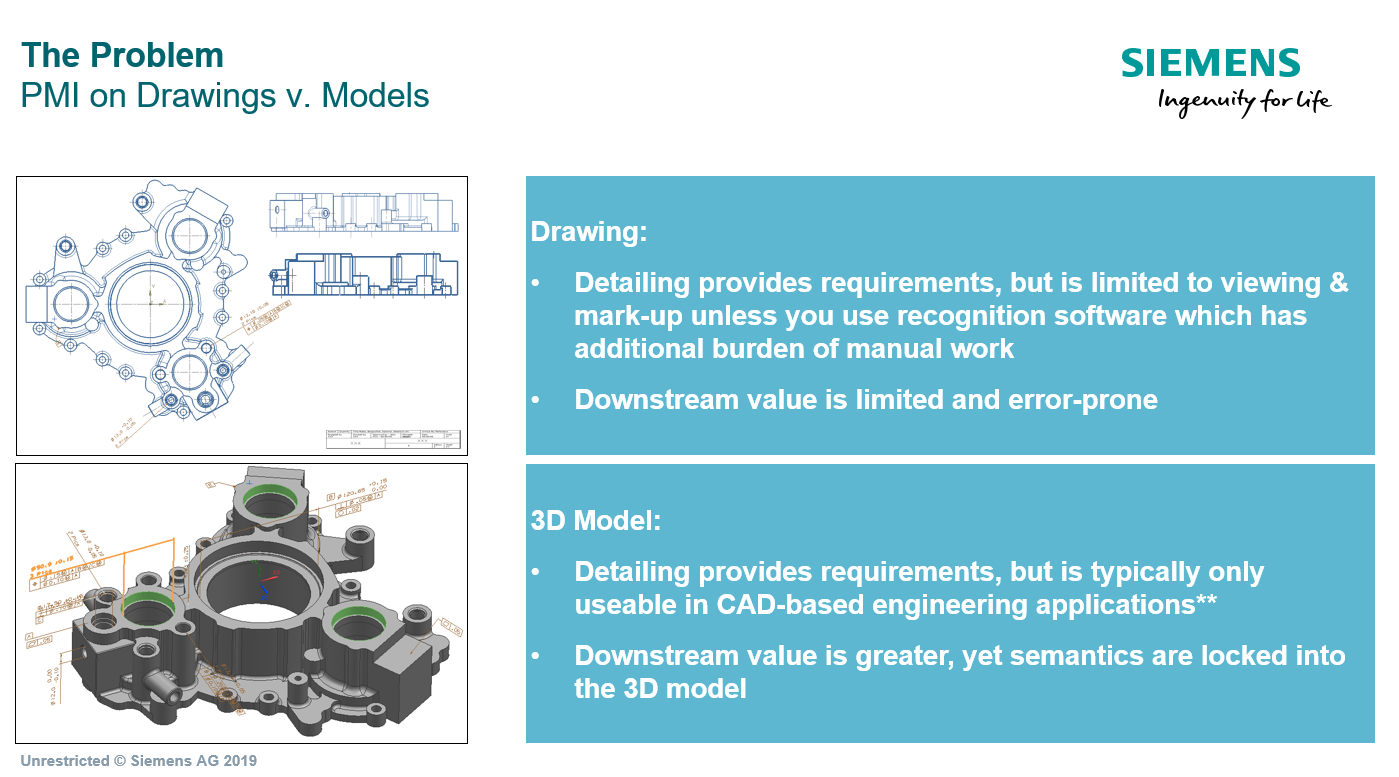 This is the first post of a blog series on the fundamental elements of a quality digital thread that enables a digital, dimensional management lifecycle through Model-Based Quality or MBQ.
Moving from a drawing-based environment to the model-based enterprise (MBE) has been a challenge as there are significant hurdles to overcome; definition of standards, translator fidelity, modeling practices, the familiarity/comfort of engineering drawings, even the argument that detailing in 3D takes too long! (Isolated cases of the latter are rare and quickly becoming a moot point as CAD tools are becoming more automated).
The reason manufacturers have pushed through these headwinds over the years is due to the promise that can be delivered by the adoption of the model-based enterprise.
Many studies from NIST and the DoD to various public and private consortiums have proven this promise, yet today the challenge remains. Whether it's due to the fact that a drawing-based paradigm is a bad fit for the 3D environment (change is hard) or legacy requirements for drawings as a deliverable or a general sense from detractors who've posited that the model-based scenario will never replace the drawing, the reality is that both have limitations for whom the promise of MBE is supposed to engage – downstream users: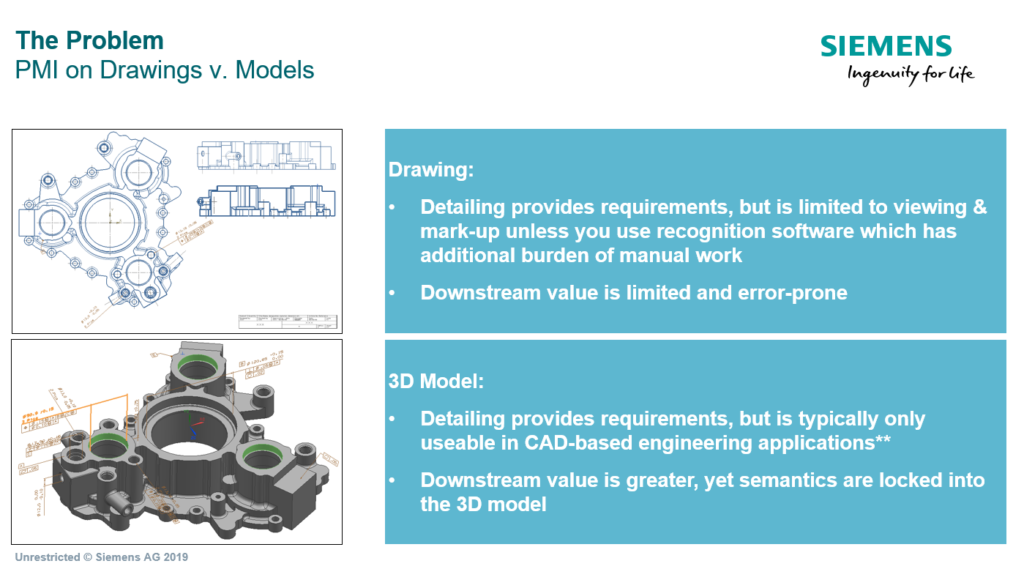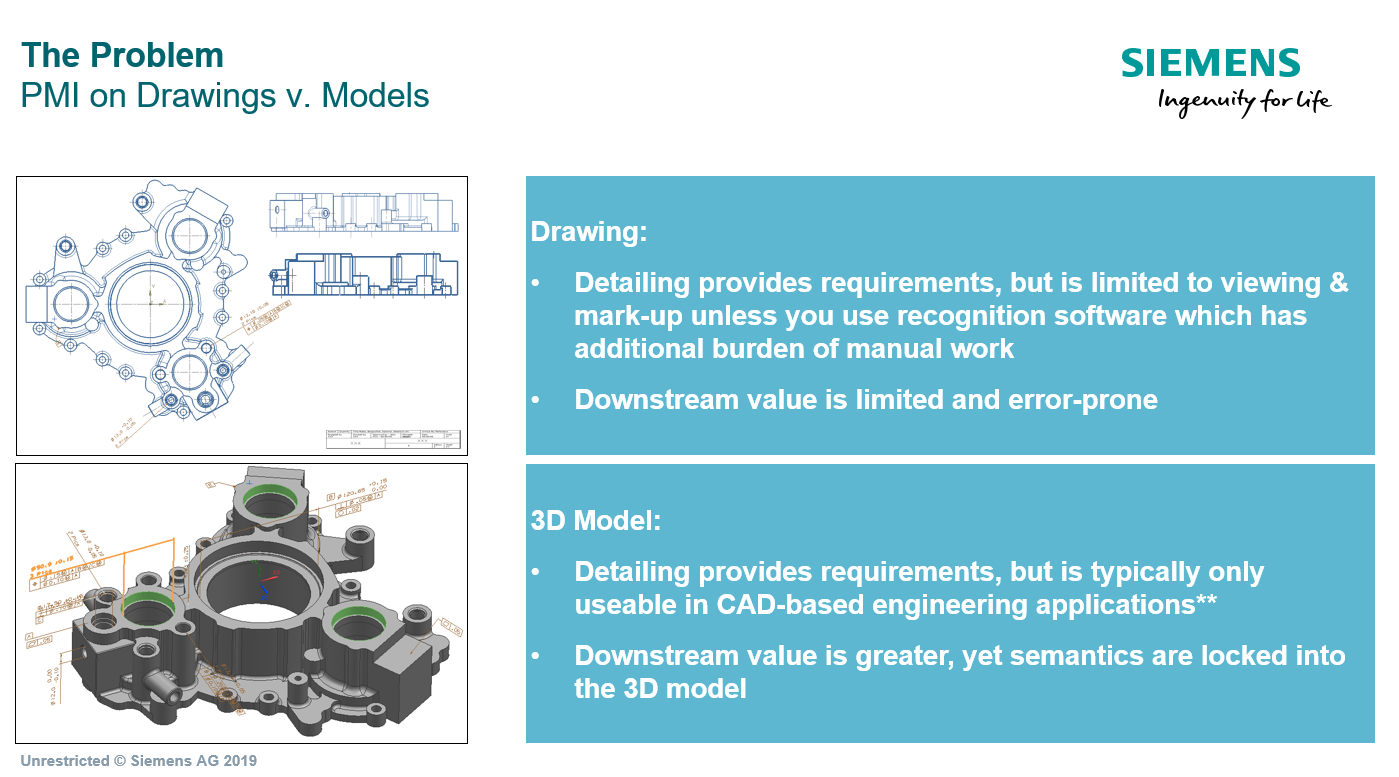 As we've learned working with many customers, this tends to be a key problem and today requires a significant effort between the engineering and manufacturing communities to document, trace and account for every specification that is critical to manufacturing. These characteristics, including those authored by the manufacturing engineering community, must be easily addressable to derive downstream value without the overhead of manual handling errors and missing requirements.
If you want to learn more, join the Tecnomatix Model-Based Quality Community. We will address how to unlock the promise of the model-based enterprise and deliver value for downstream users with a focus on the suite of Siemens' Model-Based Quality (MBQ) solutions.
This article first appeared on the Siemens Digital Industries Software blog at https://blogs.sw.siemens.com/tecnomatix/unlocking-the-model-based-promise-part-1/