Top 20 questions that a vendor should ask before starting a manufacturing simulation project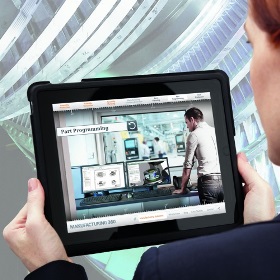 Authored by Matthias Heinicke, Siemens Industry Software GmbH
(matthias.heinicke@siemens.com)
Discrete event simulation is a relatively new technology that is unfamiliar to many people who need it the most. Before you begin a new manufacturing simulation project, your potential vendor should ask the right questions to best understand your business challenges.
After facing a situation where a customer planned to double the production capacity while reducing the required resources by optimizing production strategies, we created a concept of structured analytics before starting the manufacturing simulation project to collect relevant data efficiently.
It all started with the simple problem statement. "We currently don't know enough details about the production and challenges, and why you have the current situation."
With our great local team, in a 2-day workshop the required input was collected in order to start an impressive project. The result was the following Plant Simulation Discrete Event Simulation model project check list.
So what is the standard set of questions that should be asked before a simulation study is considered? Here is a simple collection:


What are the key points for discussion?


Is a layout available? (Nothing describes the model size and workflow better than a layout drawing.)


What are the dimensions? How many workcenters or machines are involved?


How many workers are involved?


How many transporters are involved?


How many main product types?


How many variants per product in average?


How many parts per unit?


What are the lot sizes?


How is the material transport designed?


Are you using conveyor, EOM systems, cranes, fork lifter, trucks or pallets to move modules between work centers?


What is your CAD system


Is the data available and up to date?


What is the file format?


Do you use SolidEdge or NX which can export nice 3D graphics, or something else?


After these questions are answered, the real PLM integration story starts.
The last five key questions are:
What can you tell us about Integration and Interfacing aspects e.g. to Teamcenter, Process Designer, FactoryCAD, TIA Portal and Step7, SAP, Oracle or other ERP and MRP systems?
Finally, of course, the discussion should include what can and should be changed? Is it only machines and other resources or the layout and transport system as well?
Is a restructuring of the complete production system thinkable like the Toyota or Siemens production system suggests?
Could the production sequencing and lot sizing also generate benefits and how can more throughput per time and less work in progress be achieved?
If all the above questions can be addressed before the modeling is started, the first step to a successful material flow simulation project is almost done.
Are you ready to get started with Siemens PLM? We have all the right questions and all the right manufacturing simulation software solutions.If you find this article helpful, please give it a thumbs up or comment below.Thank you.
You can contact me at matthias.heinicke@siemens.com.

Check out Siemens' Manufacturing 360 tablet app!
Explore the world of digital manufacturing. See how Siemens' software
for part and assembly manufacturing enable more efficient and nimble operations.
Download the FREE Manufacturing 360 app from Google Play or the Apple Store.

This article first appeared on the Siemens Digital Industries Software blog at https://blogs.sw.siemens.com/tecnomatix/top-20-questions-that-a-vendor-should-ask-before-starting-a-manufacturing-simulation-project/