Products
On-demand webinar: Intosite for the digital factory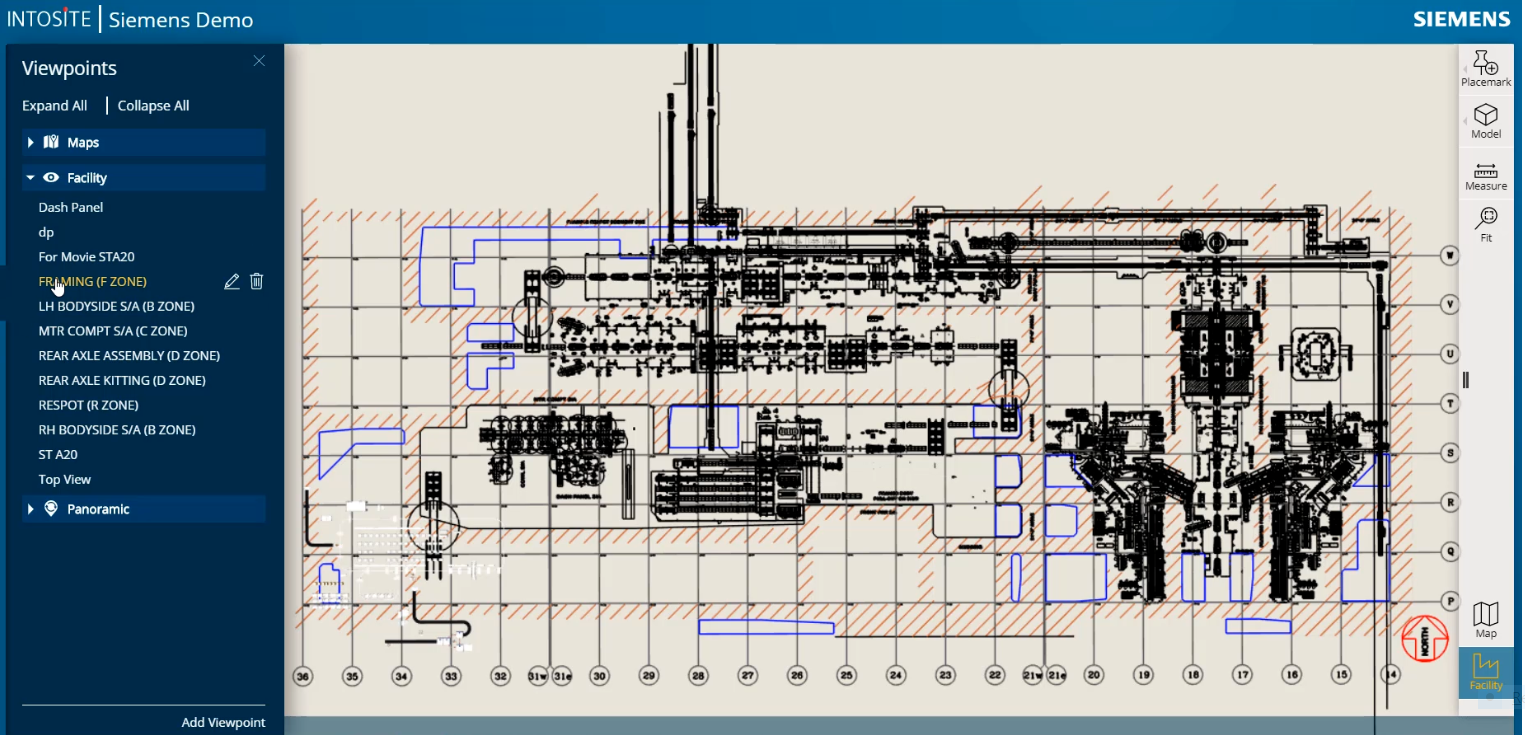 Join us for a 30-minute on-demand webinar to learn how to work and collaborate while being remote from factories.
Trevor Bengtsson, Applications Engineer – Associate, Software Quality Engineering, Siemens Digital Industries Software, will explain how Siemens Intosite software minimizes plant visits and travel by bringing together factory visualization, visual collaboration, and manufacturing information together in a single arena. The software provides an intuitive way to locate, utilize and collaborate on the desired data in a common virtual meeting place.
Register and start watching the webinar now!
About Intosite software.
Intosite allows you to create cloud-based 2D/3D/panoramic representations of a production facility, presented in its geographical context.  This allows you to navigate through the facility in a simple and familiar way providing intuitive access to information from any IT system.
Intosite facilitates a virtual tour of your facilities using rich visualization techniques, with the ability to get relevant information by simply clicking on visual tags that are connected to PLM and other IT sources.
Navigate, access and visualize up-to-date manufacturing information using the digital twin of your production facilities wherever they are located.
This article first appeared on the Siemens Digital Industries Software blog at https://blogs.sw.siemens.com/tecnomatix/on-demand-webinar-intosite-for-the-digital-factory/