Maxiforja digitalizes operations with the Siemens Digital Innovation platform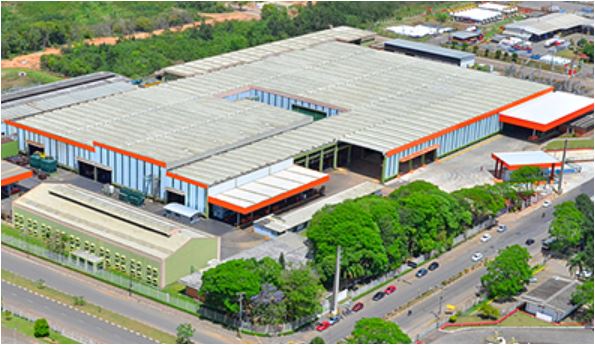 Maxiforja, one of Brazil's largest national steel works companies and producer of components and mechanical systems for the automotive, agricultural and industrial markets, has adopted the Siemens Digital Innovation platform to digitalize its Canoas factory.
With a goal of increasing productivity and shortening the development time of new products, Maxiforja has adopted Femap software, the Plant Simulation solution in the Tecnomatix portfolio, the Teamcenter portfolio, NX software and Line Designer from Siemens in order to reach its goal of becoming a digitalized enterprise.
With Line Designer you can quickly design and visualize layouts of production lines and associate them to manufacturing planning. You can easily optimize the process by specifying each production step down to managing a single manufacturing resource, such as a robot or fixture. Perform accurate impact analysis and drive efficient change management by using a library of parametric resources. Integrated with manufacturing planning, our solution is essential to defining optimized production processes."Our relationship with Siemens originally began in 2001, when we replaced 2D CAD platforms with NX software and the Tecnomatix portfolio. Today we total nearly 60 licenses of Solid Edge for computer-aided design and Teamcenter to use for engineering and production archives management. This investment and partnership has brought agility to the production environment, helping us initially reduce the production time for forging tools from three months to three weeks," explains Jaques Araripe Suris, product engineering coordinator at Maxiforja.
Siemens NX software is a flexible and powerful integrated solution that helps you deliver better products faster and more efficiently.Using this software in the production environment, Maxiforja maintains complete control of revisions and approvals with a digitalized workflow. This allows for integration between different production areas and the use of the same database, enabling the whole company to work simultaneously in the same version of the project. Suris adds, "We initially made the decision to choose Siemens because we knew that the solutions were reliable and could fulfill the level of quality we were expecting."
Teamcenter software is a modern, adaptable product lifecycle management (PLM) system that connects people and processes, across functional silos, with a digital thread for innovation.
Maxiforja has implemented multiple software solutions as part of the Siemens digital innovation platform. Using Femap, Maxiforja simulates mechanical systems supplied to the agricultural industry, enabling more optimized components, reduced weight, and offering more competitive solutions to the market. Maxiforja also uses NX for computer-aided design (CAD) in the maintenance and process engineering departments, and Line Designer, for civil engineering projects. Plant Simulation is also used by the company to assist in the expansion of its new machining and shipping building, which simulates machining cells and shipment processes, helping define the optimized flow and equipment for over 30,000 square meters of constructed area. Teamcenter serves as the digital backbone to the solution suite, and helps control versions, workflows and project schedules.
Maxiforja Sao Paulo, Brasilien
For the future, Maxiforja foresees growing the maintenance of investments in IT infrastructure and the expansion of digital manufacturing projects. According to Tomaz Petracco, forging manager at Maxiforja, "Thus far we have created basic conditions for the implementation of more sophisticated tools, such as adaptive and autonomous decision processes. Just as lean manufacturing represented more than waste prevention, Industry 4.0 will represent more than the connection of machinery and products. It will give us the opportunity to track factory events and make decisions in real time."
"Through the adoption of multiple products in the Siemens digital innovation platform, Maxiforja is realizing the benefit of integrated solutions with embedded tools and databases that function as a complete, seamless environment," said Paulo Leal Costa, country manager for Siemens PLM Software in Brazil. "This open platform can empower new end-to-end business processes across the extended digital enterprise, and we hope that Maxiforja can serve as an example to companies of all sizes who want to take advantage of the benefits of digitization."
This article first appeared on the Siemens Digital Industries Software blog at https://blogs.sw.siemens.com/tecnomatix/maxiforja-digitalizes-operations-with-the-siemens-digital-innovation-platform/