Learn about Siemens customer, ICARUS Consulting. Digital factory pioneers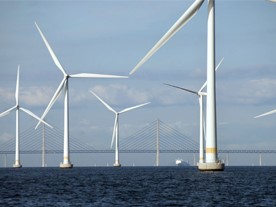 ICARUS Consulting GmbH was one of the first engineering consultants supporting the development, planning and simulation of manufacturing processes in Germany. The aim was to accompany customers through every stage of manufacturing planning via qualified consultancy and process management.
Additionally, ICARUS Consulting takes over all tasks regarding planning, design, 3D simulation, process optimization, as well as system and software development. Almost always, the tasks reflect global business challenges. They are hired to achieve lower production costs, shorter project times or the trouble-free commissioning of new manufacturing plants. Also, ergonomic workplaces, higher product quality, shorter lead times and higher output are in high demand.
As a progress trailblazer for its international customers, ICARUS Consulting relies on digital factory tools from the very beginning. Tecnomatix solutions from Siemens PLM Software are used to generate simulation models, set up production scenarios, design and optimize manufacturing lines, and program robots. Some 20 workplaces are equipped with the Tecnomatix solutions for plant design, robotics, and automation planning. These comprehensive tools support answering particular customers' questions with an accuracy of nearly 100 percent. On the other hand, already existing simulation models can regularly be used to optimize, modify or enhance manufacturing plants.
Wind power stations – a booming market
With expertise in manufacturing site automation and Tecnomatix solutions, ICARUS Consulting also supports the manufacture of wind power stations. The manufacturers of the gigantic stations must achieve higher quality and quantities in the production process to help secure a strong market position. Therefore, ICARUS Consulting creates simulation models of the production facilities for foundation, tower and rotor blades in an early stage using existing customer CAD models, library components and 2D plans. Boundary conditions like hall layouts are considered, as well as are customer specifications regarding cycle times and output. Different production scenarios provide information about the right utilization of manpower, machines, devices, and robots.
Robot programming the right way
The rotor blades, being up to 80 meters long, are horizontally flanged to the future mounting point, in order to grind them and to apply gel coat and paint. In this process, the blades strongly deflect. This, as well as material characteristics, e.g., gel coat dries in a few seconds, complicate the programming of operating robots. Idle times during processing must not occur.
In the past, it often took months to optimally program the robots by using a teach pendant, also known as an online, manual-teach procedure. With Tecnomatix, they develop the programs offline and go live in a few days. They are able to reduce production start-up times significantly. Additionally, they improve the robot programs in a way that the quality of the rotor blade surface reaches its optimum. This essentially determines the efficiency of the future wind power station – the higher the surface quality is, the less turbulence affects the blade run.
Optimized material flow
High quantities and short cycle times are typical reasons for performing a material flow simulation with Tecnomatix; however, for wind power stations, the enormous dimension is the deciding factor. "For a rotor blade of 70 meters in length, sufficient buffer space is rarely available," says Michael Lüdemann, project director at Icarus Consulting. "When you are able to save a single component carrier, then the analysis costs are already amortized several times."
Demanding applications, outstanding results
In the rail sector, robots for sandblasting wagons are programmed offline within two days. The on-site programming process used to cause an idle time of 14 days. The automotive sector also has a strong need for material flow simulations. For example, in the case of just-in-time(JIT)/just-in-sequence (JIS) manufacturing, no two seats are alike due to customized variants. This creates a challenge in guaranteeing that the seats are always provided in the right sequence. Industrial processes are becoming increasingly complex. Only by using simulation models are plant operators able to face such trends effectively. Tecnomatix software offers the right solutions to address these demands.
Follow this link to read the complete case study, "ICARUS Consulting," and to view the related video.
This article first appeared on the Siemens Digital Industries Software blog at https://blogs.sw.siemens.com/tecnomatix/learn-about-siemens-customer-icarus-consulting-digital-factory-pioneers/