Products
How do you optimize and validate planning and commissioning systems?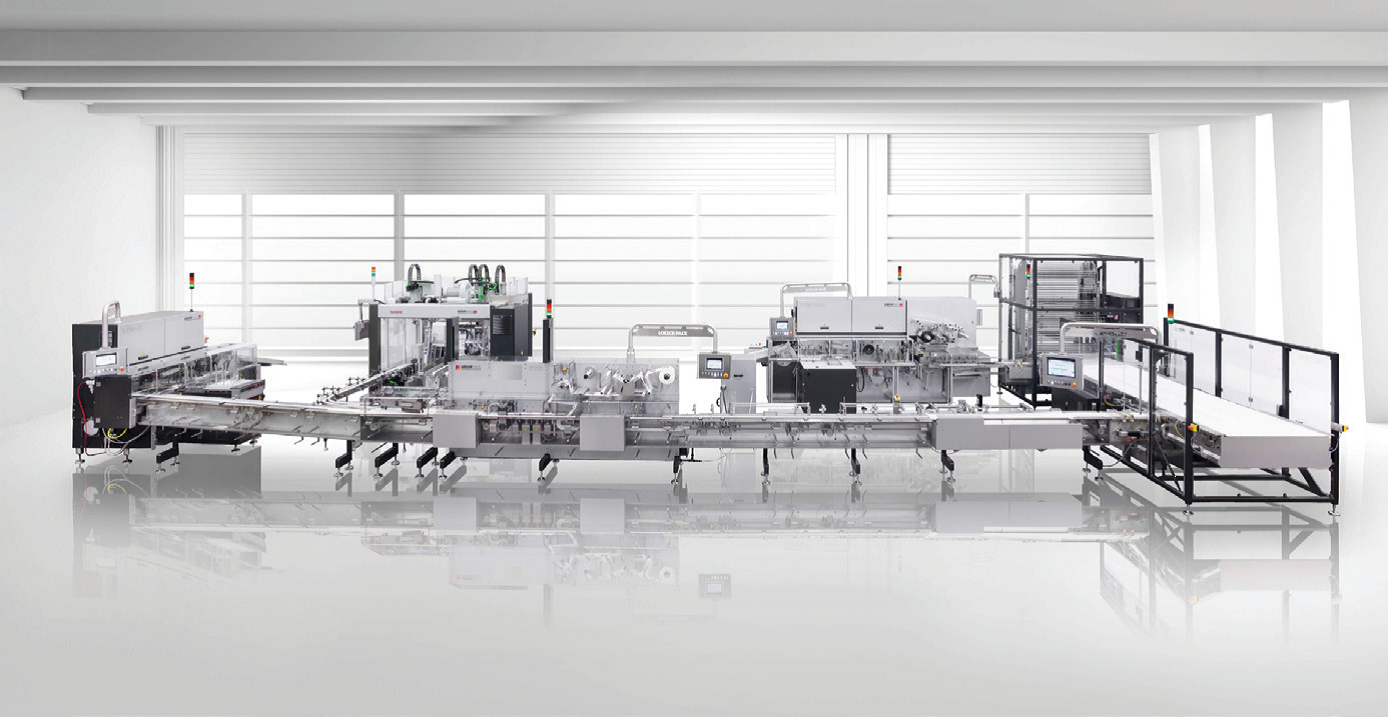 Overview
LoeschPack GmbH, based in Bavaria, Germany, is a leading international developer and manufacturer of packaging machinery and complete packaging systems for the confectionary industry. LoeschPack uses Siemens' Tecnomatix Plant Simulation, a discrete event simulation tool, to optimize and validate planning and commissioning of packaging machines and systems.
The Problem
To meet increasing challenges of the confectionary industry, LoeschPack needed state-of-the art software tools to support the planning of complex packaging processes. They realized that they need to verify the efficiency of the packaging systems – which have to handle mostly fragile confectionery products – early in the planning process.
This task requires them to know the efficiency of single machines or components, and to find out how many machines are needed per single packaging step, how big the buffers have to be, and what influence short malfunctions will have on the overall process and efficiency.
The Epiphany
LoeschPack decided to go with Siemens' Plant Simulation discrete event simulation tool because it is flexible, they can model and simulate their current and future projects precisely, and because it is easy and intuitive to use. Plant Simulation software also offers good visualization of the processes and displays results in a variety of formats.
The Execution
Plant Simulation offers simulation modules, which refer to the different machines and components of a packaging system. The modules are placed in a customer-provided plant layout to show a realistic 2D- or 3D-representation of the system. After that, parameters are added to the single components. Plant Simulation enables the user to automatically change parameters in specified steps, facilitates the fast simulation of different scenarios, and provides realistic insight into the influence of buffer sizes or failures on the whole process and the efficiency of the complete system.
The Results
By implementing the Plant Simulation solution, LoeschPack can optimize and validate planning and commissioning of packaging machines and systems. LoeschPack has improved planning security, enhanced flexibility with faster tests of multiple variants, facilitated more transparent proposal processes, and has sped up the systems. The visualization capabilities of Plant Simulation allow their customers to get a clearer understanding of the packaging process. Now they understand what happens when failures occur, and they know which parameters have been specified and how the constraints have been defined.
Read the complete case study about LoeschPack.
Learn more about Tecnomatix Plant Simulation.
(Below: Packaging system with high-performance flow and fold wrapping machines for chocolate bars.)
This article first appeared on the Siemens Digital Industries Software blog at https://blogs.sw.siemens.com/tecnomatix/how-do-you-optimize-and-validate-planning-and-commissioning-systems/