Aerospace & Defense Manufacturing – Right the First Time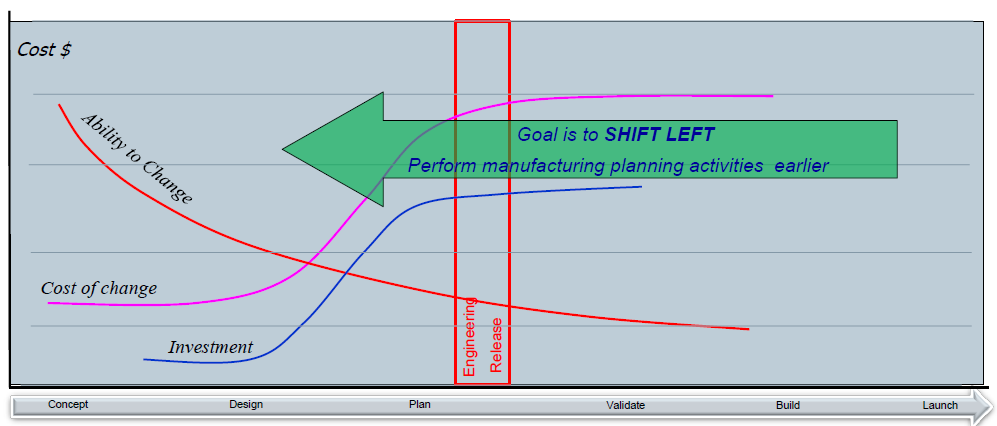 How familiar are you with the forces that are driving changes to conventional Aerospace and Defense (A&D) manufacturing approaches? Declining defense and space spending, growing commercial aircraft backlog, increasingly complex global business dynamics are some examples that are driving the need to find new ways of taking program performance to the next level.
These forces are refocusing manufacturers on addressing challenges like, "How am I going to ensure that my part suppliers work according to the standards I have requested?" Or, "How will we meet the timeline for start of production if the product design has not been released yet?"
Siemens has a vision to answer these challenges that includes helping A&D manufacturers to build and operate factories of the future that can deliver significant benefits like:


Reducing time to market by integrating product and production design.


Improving supply chain effectiveness with just-in-time decisions.


Increasing flexibility with production systems based on modular, autonomous units.


Here are three ways you can start to build your factory of the future:
Weave a Digital Thread

One way to maximize production facility utilization is to implement collaborative manufacturing to bridge the gaps between product design, manufacturing engineering and production.
In many A&D companies, there are significant gaps between the Product Design group and the Manufacturing Engineering group, which limit the collaboration. Product designers would like to release the product as late as possible to prevent communication traffic and non-value added discussions, when it is not mature enough in their view. Manufacturing engineers would like to explore the product even when it is still premature to start defining the manufacturing process. One of our customers is using our 3D simulation tools because the tooling that was created by designers didn't function as it should have. The customer realized that manufacturing engineers need to simulate the function of the tool in a virtual environment before it is commissioned.
A more severe gap is between product designers and manufacturing engineers, and shop floor personnel. A lot of changes to a manufacturing process on the shop floor are not communicated back to the manufacturing engineers who defined the process, which results in defining non-realistic manufacturing processes. One customer has stated that changes took around one week to communicate to the shop floor, once released from engineering. Now after implementing our integrated PLM and Manufacturing Execution System (MES) solution, it takes less than a day – about ten times faster – which means shop floor personnel do not work according to an obsolete process.
Employ the Digital Twin

The factories of the future will utilize a Digital Twin of the production system – where process planning, production system engineering, simulation, optimization and validation, are all fully-synchronized between the virtual and real worlds of manufacturing.
For example, we have a customer who needs to conduct layout changes in the shop floor, whenever they lift an airplane from one work station to another. The layout changes, i.e. moving the jigs and the stands, were done differently every time, even for the same move of airplanes. Once he created a digital twin with our layout tools for that scenario he could clearly define a specific optimized layout change that will be done every time this scenario is needed, and will be repeated constantly.
Simulate what is possible

Maximizing production facilities utilization by using simulation technologies to identify and eliminate waste. For example, a customer is using our Teamcenter Electronic Work Instructions (EWI) solution to create detailed work instructions for the shop floor, directly derived out of the engineering data, without any data duplication, thus serving as a one stop-shop for every technical detail the shop floor technicians need in order to execute their tasks. Previously, those engineers needed to look for information in various data sources, which were not always synched. This customer believes that this dramatically reduced the chance for mistakes in the shop floor.
Summary – Shift manufacturing planning earlier

To deliver on time and to quality requirements, manufacturers "shift left." In other words, perform manufacturing planning activities earlier in the process when the ability to change is higher, and there is a lower cost of change and investment.
This was just an excerpt from my presentation at PLM Connection 2015. To learn what specific capabilities we offer to help you achieve the above, see my presentation attached.
This article first appeared on the Siemens Digital Industries Software blog at https://blogs.sw.siemens.com/tecnomatix/aerospace-defense-manufacturing-right-the-first-time/