Teamcenter on AWS Cloud: In Step with Cloud Solutions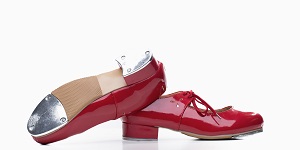 Without missing a beat, Teamcenter continues to provide customers with flexible PLM cloud delivery options that are fresh and in step with the latest cutting-edge cloud solutions and services.
Join this webinar featuring a special guest speaker from CIMdata to learn more about the benefits of PLM in the cloud and our software-as-a-service (SaaS) PLM solution, Teamcenter X.
We recently announced the updated certification of Teamcenter on Amazon Web Services (AWS) is complete, with support for various AWS cloud services including Network Addressable Translation (NAT), Amazon Elastic File System (Amazon EFS), Amazon Relational Database Service (Amazon RDS) and AWS Elastic Load Balancing.
As Joe Bohman, senior vice president of Lifecycle Collaboration Software, Siemens PLM Software states, "The updated certification of Teamcenter on AWS assures our customers that these technologies will continue to work together, even as they evolve."The additional support for AWS cloud services allows customers to take advantage of cloud solutions to minimize costs and cycle times associated with PLM deployments.
The AWS cloud services used with Teamcenter offer many benefits, here are a few:
NAT used with Teamcenter helps save time and money on PLM database administration. It enables customers to have instances in a public subnet connect to instances in a private subnet, which keeps the Teamcenter data housed within the private subnet secure and enables connections to Software-as-a-Service (SaaS) type offerings in the cloud.
File Management is a critical component of Teamcenter. Amazon EFS provides a highly available and scalable way of storing and managing Teamcenter files.
With Amazon RDS, Teamcenter achieves better availability and performance for its database connectivity with additional benefits in terms of cost, scalability, replication and backup, making it valuable for customers to consider for their choice of PLM database.
AWS Elastic Load Balancing helps with balancing the request routing to Teamcenter software's middle-tier in a robust manner, for fine-tuning scalability and performance
More flexibility and lower cost of ownership in PLM is key – and the expansion of AWS cloud services certified for use with Teamcenter will give PLM customers the tools they need to out-step their competition.
See what Teamcenter can do for you.
Interested in learning more? Read the Cloud PLM benefits article
This article first appeared on the Siemens Digital Industries Software blog at https://blogs.sw.siemens.com/teamcenter/teamcenter-on-aws-cloud-in-step-with-the-latest-cloud-solutions/