Joyoung Uses Teamcenter with Active Workspace for Rapid Product Development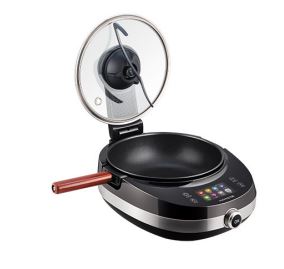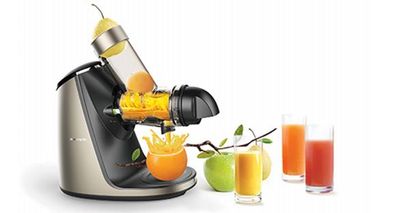 Joyoung Co. Ltd., China's most influential small household appliance brand for eight consecutive years, uses Teamcenter with Active Workspace to improve product development and manufacturing.
Streamlined user experience supports development of all product lines
Joyoung uses Teamcenter primarily for data and project management and application software integration management, enabling collaboration and process automation for users across the product lifecycle. The company has tailored Active Workspace, the innovative interface for Teamcenter that provides users with a streamlined and intuitive PLM user experience, to support the development of all product lines.
Making the PLM selection: Proven, industry expertise, strong support
When choosing a product lifecycle management (PLM) software solution, Joyoung considered the following key criteria to decide on Teamcenter:
The PLM system should be a proven product that is influential in the industry;
It must have successful implementations and application cases in the household appliance industry;
It should be accompanied by strong team implementation and technical support capabilities.
PLM transforms Joyoung products — and the business
With the implementation of Teamcenter, Joyoung gradually discovered that the PLM solution is more than a data management system. The business rules embedded in Teamcenter are derived from industry best practices and help standardize and optimize Joyoung's business processes. In addition, Siemens PLM Software's technical and business support teams provided Joyoung with expert guidance in formulating business rules.
"Teamcenter is very helpful for Joyoung in terms of both data management and business management," "It has enhanced Joyoung's business process, making work more systematic and efficient."

Jing Jin, PLM Project Manager, Joyoung.
Search efficiency improved by 80 percent, reduced waste by $1 million yuan, 15 percent shorter development cycle time
Currently, Teamcenter is widely used at Joyoung for the management of data for product planning, research, and development, production, maintenance, repair, and service. Many factors affect the efficiency and quality of product development and production processes. The results of Teamcenter implementation at Joyoung show that product data users now spend less time searching for data, and search efficiency has improved more than 80 percent. In the past, data errors resulted in significant wastes of parts and tooling, but now the improved data accuracy has reduced waste by at least RMB one million yuan. Finally, the product development lifecycle has been getting shorter each year due to market competition; the current development cycle time is about 15 percent shorter than before the implementation.
"In the future, Joyoung hopes to make full use of Siemens PLM Software's capability of consolidating resources to move quickly from market requirements to products, and improve the process from development and design to product service," Jin says.
Learn more by reading the full Joyoung case study.
This article first appeared on the Siemens Digital Industries Software blog at https://blogs.sw.siemens.com/teamcenter/joyung-uses-teamcenter-with-active-workspace-for-rapid-development/