Future-ready with Cloud PLM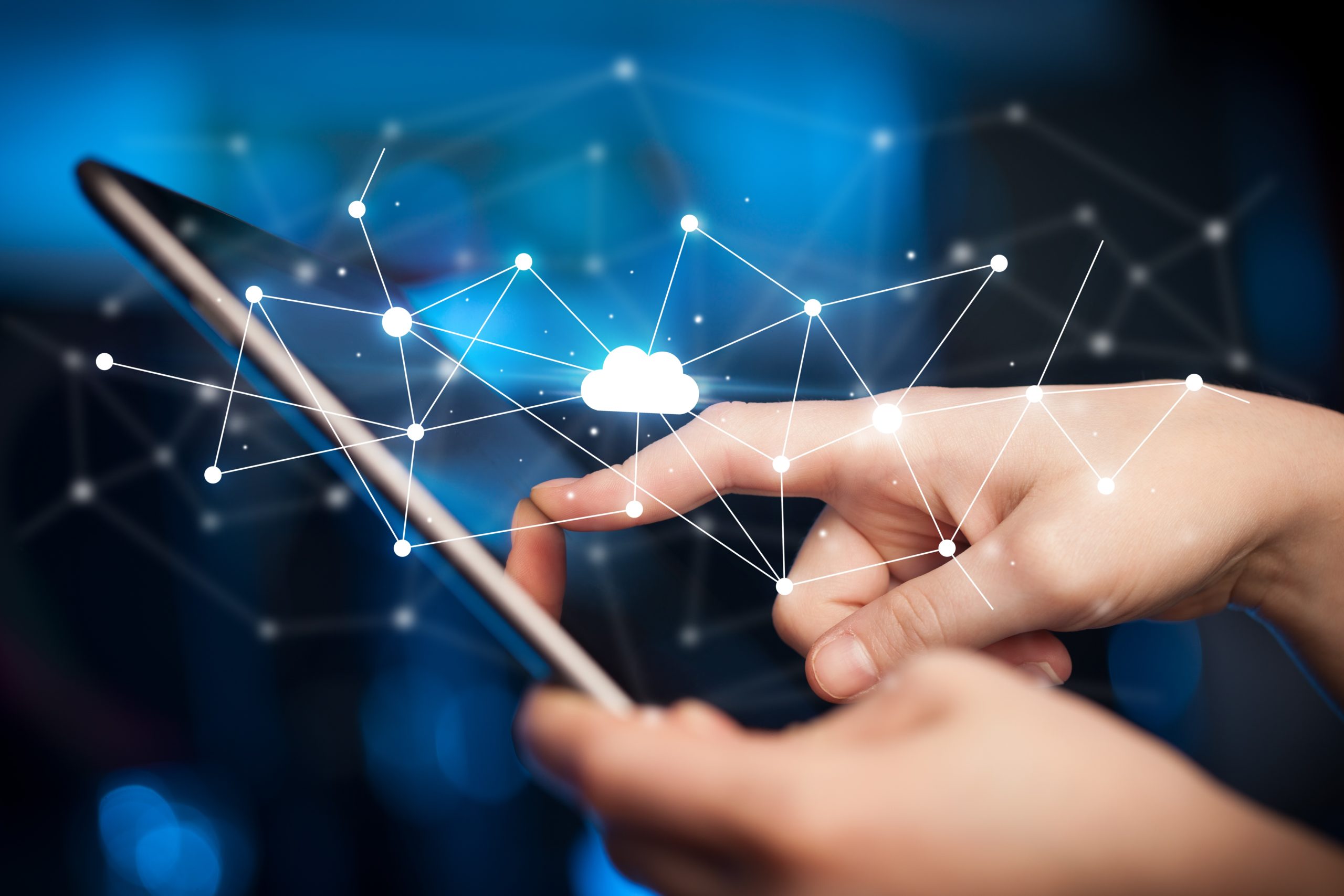 Cloud PLM: Where today meets tomorrow
In our recent thought leadership post Embrace PLM in the cloud and eliminate technical boundaries, leveraging cloud PLM technology was described as key to eliminating technical barriers that allow users to securely access product lifecycle information from anywhere, with an architecture that allows for growth and innovation. Customers can focus on realizing business advantages of scalability, reliability as well as speed and agility without having to guess what their IT and infrastructure needs will be in three- or five years time. Growth and innovation are no longer held back by guessing what capital investment is needed.
Join this webinar featuring Guy Bursell and a special guest speaker from CIMdata to learn more about the benefits of PLM in the cloud and our software-as-a-service (SaaS) PLM solution, Teamcenter X.
One of the key elements of this architecture is being able to leverage the latest cloud technologies. An increasing number of companies are moving existing Teamcenter deployments from on-premises to cloud PLM and starting new implementations on the cloud. Focus is changing from the traditional lift and shift of applications and servers to cloud infrastructure to the refactoring or modernization of applications. This allows customers to further reduce costs and increasingly focus on the growth and innovation of their businesses.
Modernizing Teamcenter PLM deployments with PLM platform services
While cloud PLM allows product lifecycle information to be accessed by users from anywhere, the information must be stored. This information falls into two distinct categories, metadata stored in the PLM database and files stored in the PLM volumes. As cloud growth continues year on year, Forrester has predicted that the modernization of core business applications is now one of the top trends for companies replacing the more traditional infrastructure rehosting drivers. Indeed, Gartner has predicted that 75% of all enterprise databases will be deployed on or migrated to a cloud platform by 2022. Deployments on Amazon Web Services cloud can leverage cloud platform services in infrastructure – including storage – and databases.
Amazon Relational Database Service (RDS) is a cloud platform service that makes it easy to set up, operate, and scale a relational database in the AWS cloud. RDS using the Oracle database engine can be leveraged in deployments. It is also used to automate time-consuming administration tasks including hardware provisioning, database setup, and patching.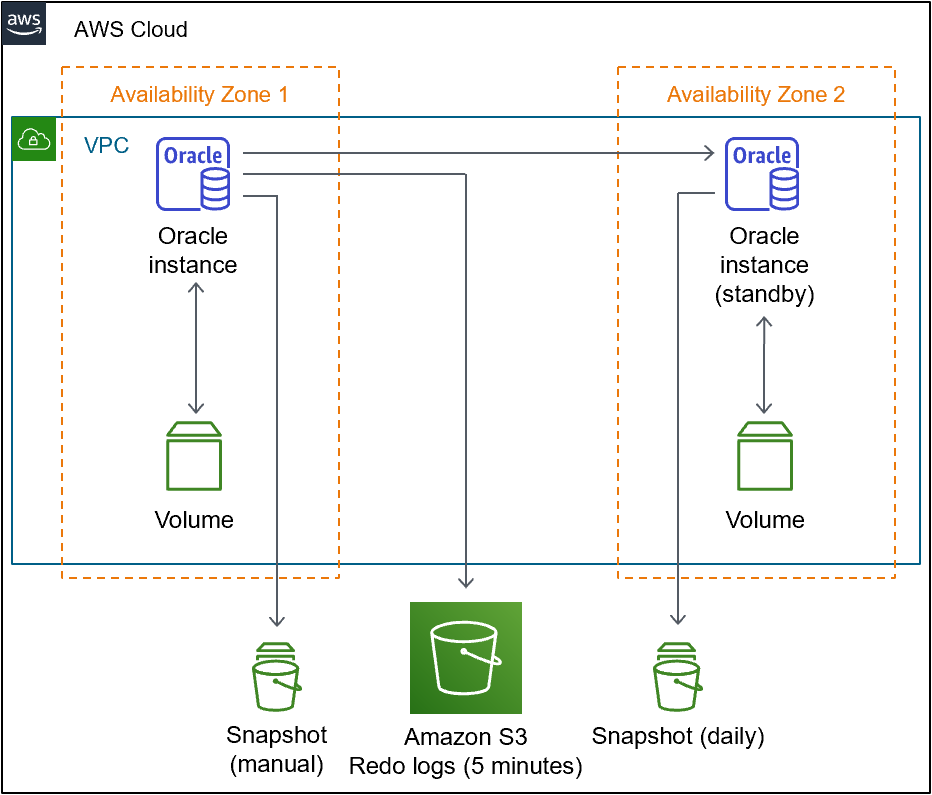 Amazon RDS delivers several important capabilities beneficial in deployments.
Scalability and Speed – leveraging SSD-based burstable or provisioned throughput storage and a range of compute instances sizes for ease of scaling
Availability and Durability – Highly available with automatic host replacement in the event of failure, RDS leverages durable storage with Amazon S3 and Amazon EBS storage. Backups of your database are automated, and snapshots can be taken manually, allowing these to be restored quickly and easily to a new instance if needed.
Security – Amazon RDS provides strong security controls along with options for encryption at rest and encryption in transit.
Cost – You pay only for what you use, with a range of pricing models depending on the company's business needs. Importantly, companies can scale down when appropriate.
With cloud PLM considered business-critical in more companies, Amazon RDS also allows companies to have a fully managed secondary or standby database instance using Multi-AZ with each instance using its own distinct storage. In the event of a failure, automatic failover can occur within 1-2 minutes, allowing minimal disruption to PLM users.
PLM users both author and consume a wide range of file-based artifacts – from CAD files, documents, analysis results, visualization through to software – that are all stored in the PLM volumes. Amazon provides several fully managed storage services that can be leveraged with deployments. For Linux-based deployments, Amazon Elastic File System (EFS) can be leveraged while Windows-based deployments can also leverage the Amazon FSx for Windows File Server storage service. Both types of deployments can also leverage Elastic Block Store (EBS)-backed volumes.
Storage can be a costly element of any PLM deployment, but with PLM on the cloud, you only pay for the storage you use. And with storage services offering various pricing models and tiers to meet a company's business needs and control costs; the guesswork is taken out of having to plan for upfront capacity sizing and investment to meet storage needs for the next three to five years. Cloud storage is, simply, almost infinite.
Cloud platform services also come with a Service Level Agreement (SLA) that AWS provides a General Service Commitment for. Amazon RDS commits to make Multi-AZ instances available with a Monthly Uptime percentage of at least 99.95%. For Amazon EFS storage this is 99.99% and FSx for Windows File Server this is 99.9%. Also, Amazon EBS has a 99.99% service commitment. This means companies can have confidence in refactoring or modernizing, their deployments.
Future-ready with Cloud PLM
Modernizing cloud PLM deployments to take advantage of cloud platform services where possible for database and storage needs is more than just about cost. Significantly reducing the amount of time companies spend on focusing on managing and operating IT deployments means companies can focus more on what they are most interested in – business growth and innovation.
With cloud platform services, the latest and best cloud technology provides highly available, durable, and reliable Teamcenter deployments. Amazon RDS is used for the database, and Amazon cloud storage for PLM file storage needs.
Cloud services provide unmatched scalability. Cloud services are built to scale, and size as needed, and are used for critical PLM components, including database and storage. Customers get the same fast PLM performance no matter how heavy their workloads are.
Cloud services provide reliability. Customers can breathe more easily knowing that their IP managed in PLM is well protected against data loss and security risks. The scalable, reliable, and secure global computing infrastructure for PLM provided by AWS is available through many regions across the globe. These regions are supported by their constituent availability zones, along with edge locations in AWS' global infrastructure.
Speed and Agility with the cloud. Should the need arise, customers can quickly, efficiently, and consistently grow their PLM environment with their business, to go global in minutes. Traditional IT barriers that may slow down, or restrict access and growth, are no longer an issue.

Are you interested in more information surrounding cloud PLM? Check out the Siemens Cloud Solutions page and our Teamcenter X page for more information.
If you want to learn more about cloud based PLM benefits, check out this article.
This article first appeared on the Siemens Digital Industries Software blog at https://blogs.sw.siemens.com/teamcenter/future-ready-with-cloud-plm/