Products
Cloud-Based PLM Choices for Less IT Spend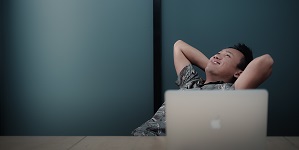 Get into production quickly, with lower up-front investment, deploying PLM on the cloud.
What sounds like the better business decision – focusing on your products – or focusing on the cost of information technology to develop your products? The answer seems obvious, of course you would want to focus on your products, right? With cloud-based PLM, you have the choice of focusing on your products, and not focusing on the cost of the information technology to develop your products.
Join this webinar featuring a special guest speaker from CIMdata to learn more about the benefits of PLM in the cloud and our software-as-a-service (SaaS) PLM solution, Teamcenter X.
Benefits of cloud-based PLM
With Teamcenter on the cloud, you have the choice of how to deploy and use PLM – whether you choose a traditional on-premise cloud option, manage your own cloud with Infrastructure as a Service (IaaS), leverage managed services from Siemens and partners for a personalized cloud environment. With our cloud-based plm, you can focus more on your products and intellectual property, and less on the cost of your information technology.
Learn more by watching this Teamcenter on the cloud video.
With PLM in the cloud, you get a future-ready environment, along with many benefits, like ease of onboarding your users, and access to product lifecycle data from anywhere, and on any device. It can also help you limit IT resource requirements, and infrastructure costs, and speed up the time to realize PLM benefits.
Digital driven companies are realizing the benefits of PLM on the cloud for flexibility and lower cost of ownership, leaving more room to focus on their products.
Accelerate innovation and get a fast return on investment with modern Software-as-a-Service (SaaS) cloud PLM. Check out Teamcenter X our cloud Saas PLM and our other cloud plm articles, to see what it can do for you.
Interested in learning more? Read the Cloud PLM benefits article
This article first appeared on the Siemens Digital Industries Software blog at https://blogs.sw.siemens.com/teamcenter/cloud-based-plm-choices-for-less-it-spend-more-product-focus/