Products
Teamcenter Easy Plan does what it says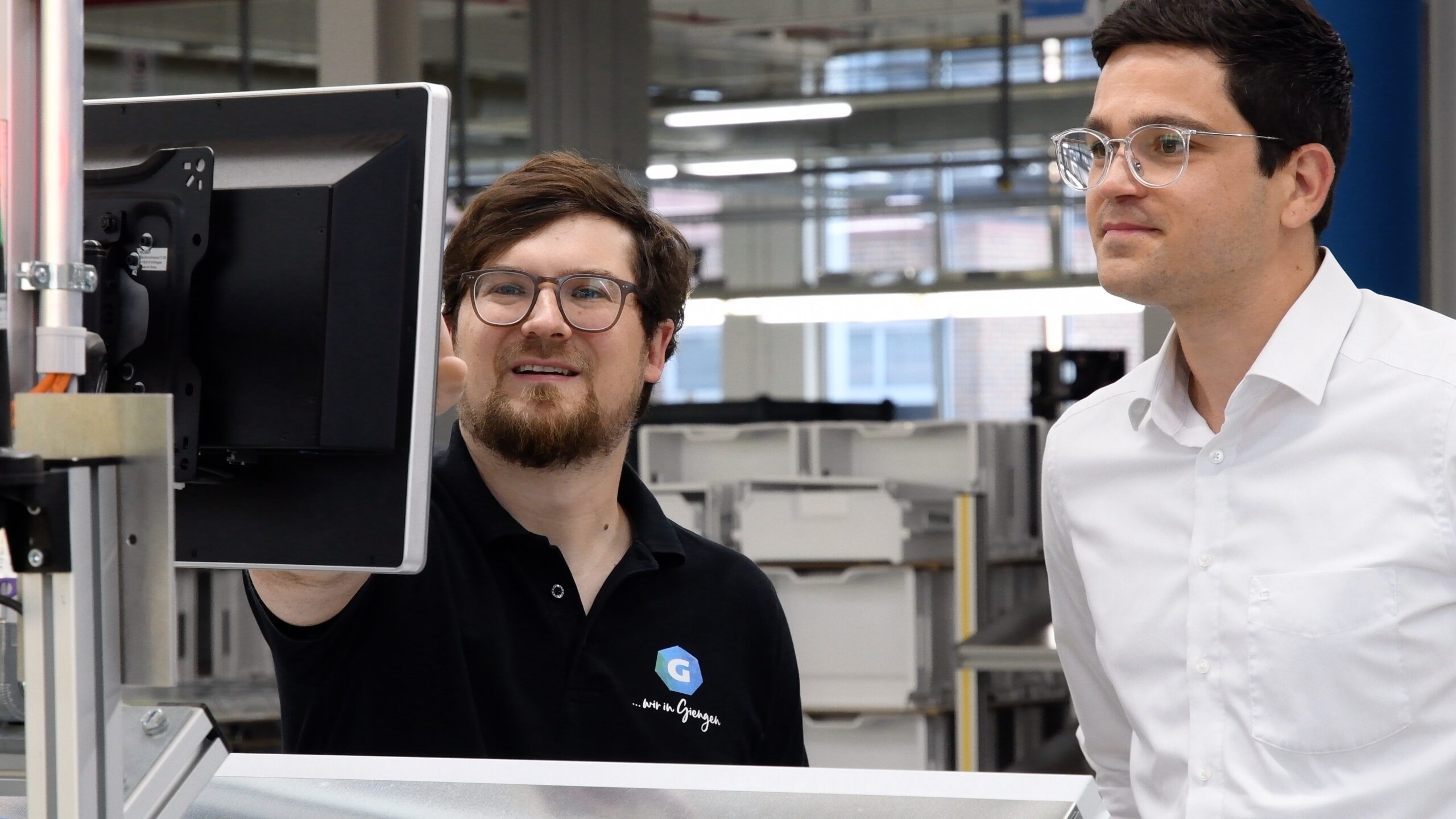 Teamcenter Easy Plan at BSH Home Appliances
We love to hear how Teamcenter and Siemens Xcelerator tools help our customers succeed. This story looks at the global roll-out of Teamcenter Easy Plan at BSH Home Appliances. We were lucky enough to go straight to the heart of Germany to the BSH plant in Giengen to see the results firsthand.
I don't know how many of you have been shopping for a new refrigerator lately, but the selection seems mind-bogglingly endless compared to what I remember from my first fridge purchase in the 1990s. It used to be that you just measured your space, tallied up your budget, and, presto, out you went to your local (Siemens) dealer to buy a classic white stand-up model with a little freezer unit on top.
Today, all this has changed. Or at least most of it. You'll probably hit the Internet for reviews and ideas, maybe google for the best price and performance, and then the tough decisions start: which fridge do you choose?
Brands, model variations and more
First, do you want a freestanding or a built-in? Then what size exactly? What about finishings: inox, black glass, a color, or plain old white? Glossy, matte or in-between? Fridge on top and freezer on the bottom? Or vice-versa? American side-by-side doors? French doors? Mid-storage drawers? Door-in-door technology? Craft icemaker? And water dispensers of all shapes and sizes…Not only how do you select one? How do you manufacture all this choice? Earlier this year, we were lucky enough to visit BSH Home Appliances in Giengen, Germany to hear how Teamcenter Easy Plan helps.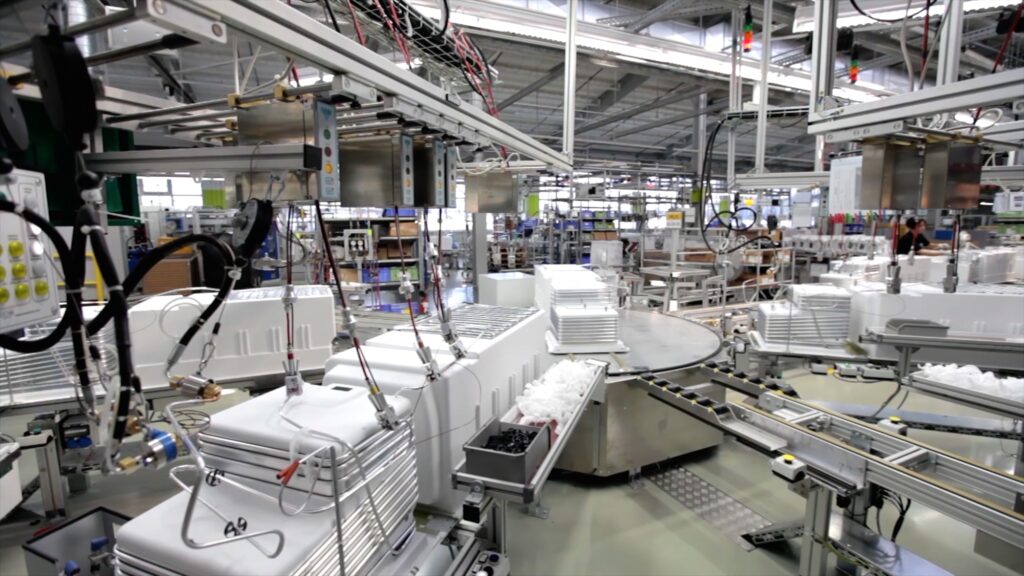 BSH Home Appliances is one of the largest manufacturers of its kind in the world and is number one in Europe. BSH manufactures refrigerators, washing machines, dishwashers, induction cooktops, cordless vacuum cleaners, espresso machines and much more for well-known and respected brands like Bosch, Siemens, NEFF and Gaggenau.
With 62,000 employees and 41 plants worldwide (at time of publishing this blog), BSH manages a huge portfolio with hundreds of product variants on a global scale. Production can vary from plants that make only washing machines to plants like the one in Giengen, which makes only built-in refrigerators and freezers. Other BSH sites focus on small innovative appliances like espresso machines and cordless vacuum cleaners. In most cases, each of the 41 BSH sites manufacture product variants for more than one brand.
"Imagine a production line with over several hundred products," says Philipp Winter, an IT business consultant in the Global Digital Services Department of BSH Digital Factory. "Our production lines have to adapt constantly, as well as line operators and the planners.".
Manufacturing planning complexity
Depending on the plant, operators might build twenty-five Siemens built-in refrigerator models followed by 25 Bosch models with different tray designs and then still other different models for other brands – all on the same line. Other plants might have robotic lines that makes slightly different home appliance models for every type of consumer in the portfolio.
It is hard to imagine how one starts to organize such a complex production process on a global scale. But Philipp Winter, an IT business consultant in the Global Digital Services Department of BSH Digital Factory, and his colleague, Sacha Weckend, an industrial engineer responsible for the Teamcenter Easy Plan implementation at the Giengen, Germany plant were happy to explain how they count on Siemens tools for manufacturing planning.
As you see, BSH uses Teamcenter® software to runs its entire product development database. In 2015, BSH extended this to all manufacturing and planning data, integrating Teamcenter and the Tecnomatix® portfolio, which are part of the Siemens Xcelerator portfolio, the comprehensive and integrated portfolio of software, hardware and services, into its digital factory ecosystem.
At most of the BSH locations, local industrial engineers and planners have access to tools including Easy Plan, which is built on top of Teamcenter, Process Simulate in the Tecnomatix portfolio and Line Designer. These tools allow BSH to organize and optimize production lines for maximum performance for globally distributed plants, complex product variation schemes, line balancing, productivity and production efficiency, human health and safety issues, robotics and even collaborative robots (cobotics).
Teamcenter Easy Plan is just very easy to use
"You reach a limit at some point where you need special software to face and challenge this complexity in manufacturing," says Winter. "We have leveraged digital manufacturing solutions from the Siemens Xcelerator portfolio for many years. This has resulted in an accurate digital twin of our factory ecosystem. Now we have added Easy Plan, which is our latest planning software, to do our line balancing and all our time management on the production lines."
"We have specific cycle times for our assembly lines," says Sasha Weckend. "For each workstation we try to find the perfect amount of work content. You can learn Easy Plan quite fast. It is easy for me to train new colleagues, trainees and students. The user interface is quite intuitive. If you have worked with an internet browser then you know where you have to click with Easy Plan. Easy Plan is just very easy to use. I think this is why the implementation is quite seamless."
So, thanks to some pretty special Siemens software, an accurate digital twin of the BSH factory ecosystem, and the ease-of-use of Teamcenter Easy Plan, it looks like BSH Home Appliances is well on its way to successfully tackling modern-day process and product complexity to make the fridges (and home appliances) we will want to buy in the future.
Now, if I could only decide between American or French doors. Tricky….
Learn more about Teamcenter Easy Plan
Visit siemens.com/easyplan to learn more about task-based solutions for Manufacturing Process Planning
Try Easy Plan today, with a free-30 day software trial
See a demonstration of Manufacturing Process Planning with Easy Plan 6.0
---
This article first appeared on the Siemens Digital Industries Software blog at https://blogs.sw.siemens.com/teamcenter-manufacturing/2022/12/12/teamcenter-easy-plan-does-what-it-says/