Products
What is the Real Benefit of your 3D Model?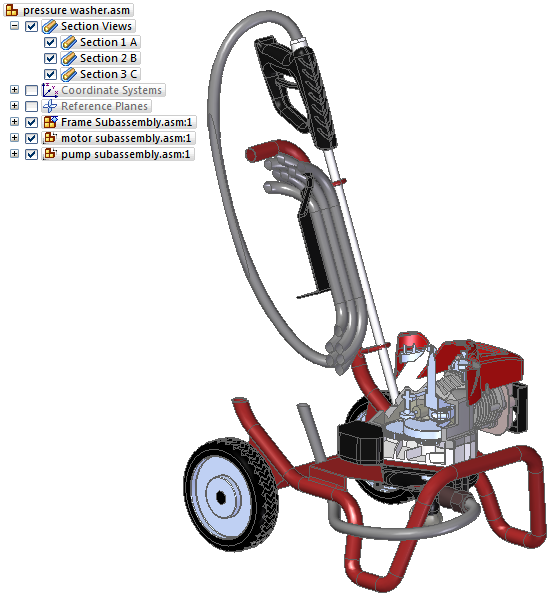 I worked as a CAD administrator for a few years at a company that manufactured photonics instrumentation for academic research and for testing optical fiber when building out internet infrastructure was big. We created different drawings drawings, and sometimes assembly models, of the same product that were used for different puposes. For example, an assembly might have two separate drawings, one for assembly and a second for test.
With all of the possible different uses for product data these days, we might reuse some of the data frequently, but we might also have to reconfigure it for the new use. For example, you might not be able to use exactly the same assembly for an FEA test that you would use for illustrations in a service manual. So you might be reusing part data, but copying and slightly editing assembly data and completely recreating drawings.
So there is definitely data reuse going on. 3D data for parts gets reused very frequently. Sub-assembly level models also get reused, but top-level assembly data can be more difficult to reuse
What are some of the ways that you can reuse your part and assembly data?


rapid prototyping


assembly instruction drawings


secondary machining operations


test drawings


manual illustrations


stress analysis


statics/kinematics/dynamics analysis


tolerance stackups


cost rollup


machining


tool/die/fixture reference


rendering


packaging design


marketing


presentations to management/customers


props or reference for other types of design (plant layout, architectural, product design)


…and many more I'm sure


For some of these uses, you can just reuse the data directly, but in some cases you have to reconfigure the data to some extent.
Every time you reuse your 3D data, you save all that time that you would have spent making it only for that purpose. It's hard to believe, but there are a lot of companies still on 2D. In many cases, the product itself is a fairly 2D object, such as gaskets. Still, these companies live and produce products in the 3D world. Production equipment, fixturing, packaging simulation, Just think about all the ways in which you could reuse the data.
Sure, your 3D model serves primarily as a gateway to a faster and more accurate 2D drawing, with section views and auxiliary views that might have been difficult to create using older methods, but that's just the tip of the iceberg. These other methods are also available to you, not for free, but for a substantially reduced cost because you already have the most complex and costly component – the 3D data.
This article first appeared on the Siemens Digital Industries Software blog at https://blogs.sw.siemens.com/solidedge/what-is-the-real-benefit-of-your-3d-model/