Solid Edge India User Meet 2021.1 Recap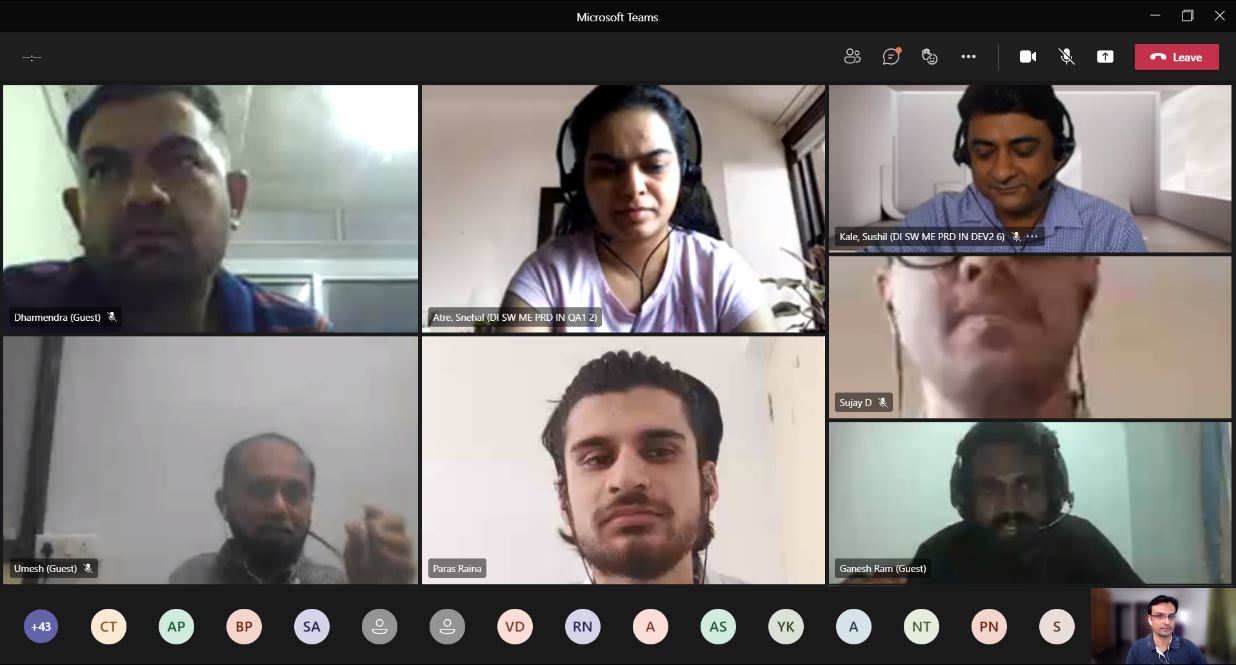 Recently, I had the opportunity to attend a Solid Edge User Meet. The event was hosted on April 30 from 3:00-5:00 PM by Excel Design Technologies, and the Solid Edge team from Siemens Digital Industries Software supported as required. The event was hosted online via Microsoft Teams. This was the first time I attended such a user meet. There were more than 70 users from various companies and a wide spectrum of industries, including design teams, construction, aerospace, material handling equipment, etc. The session was interactive and open.
An initial icebreaker quiz added to the excitement and encouraged users to participate openly and actively. Users typed in their queries in the chat window and Paras (Excel Design) coordinated them one-by-one. Fellow Solid Edge users shared solutions based on their experiences and challenges. Some of the suggestions looked like enhancement requests and were noted by Solid Edge representatives.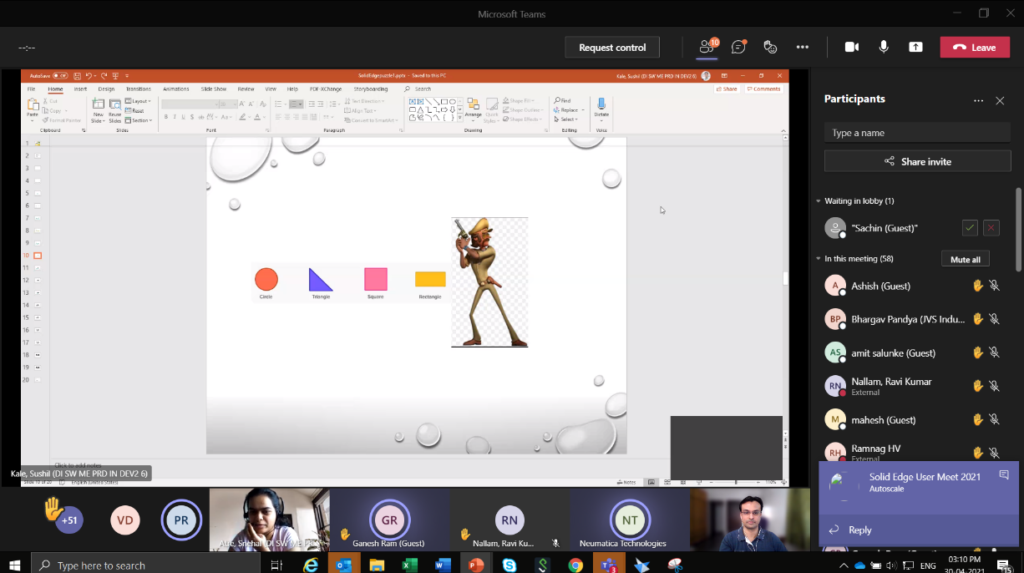 Highlights of the meet
Enthusiastic discussions around practical CAD modelling issues
Increased awareness about easier methods and various options in Solid Edge
Wonderful forum to meet fellow Solid Edge users
Excellent support from channel partner Excel Design Technologies
Queries resolved by other users attending the meet and Solid Edge development team
Confidence building within users to know that Siemens is taking notes of issues
Insight into the quarterly online developer workshop organized by Solid Edge development team
Solid Edge User Meet events are an excellent opportunity to learn and share knowledge, and to connect with other users. I learned a lot and encourage other Solid Edge users to attend such meets to know more about how to use Solid Edge effectively and efficiently.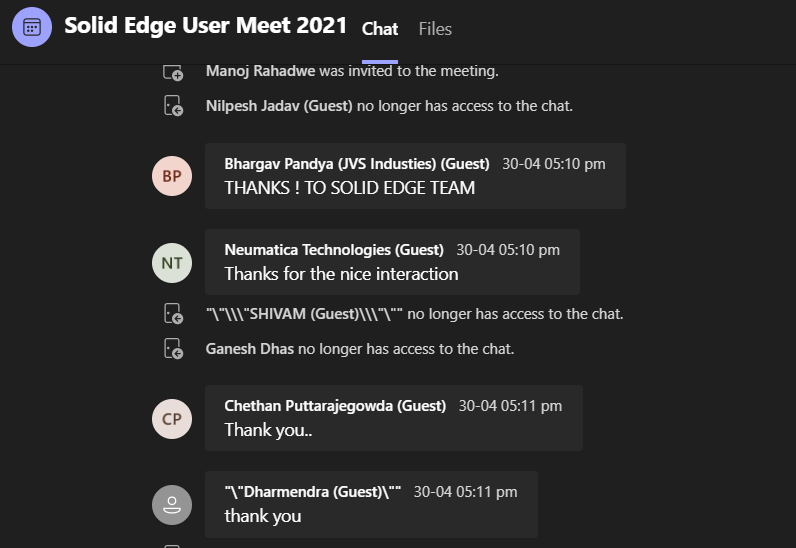 Connect with the Solid Edge community
In addition to user meets, here are some other ways you can stay connected with all things Solid Edge:
This article first appeared on the Siemens Digital Industries Software blog at https://blogs.sw.siemens.com/solidedge/solid-edge-user-meet-2021-1-recap/