Startup Spotlight: Quantron accelerates e-revolution in passenger and freight transport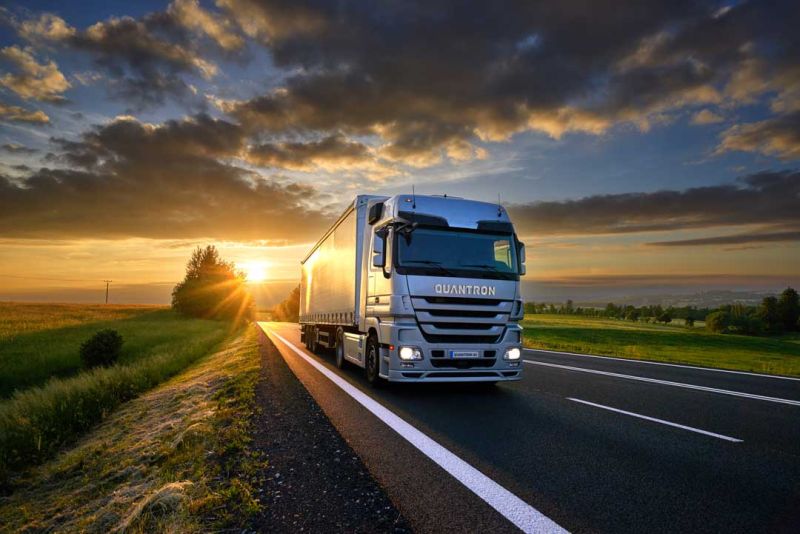 Serhat Yilmaz and his colleagues at Quantron AG in Gersthofen, Bavaria (Germany) have come up with something big in a short amount of time: electric commercial vehicles for just about every industry. Quantron's innovative e-mobility technology is even capable of electrifying normal used transport trucks, putting them back on the road with 550 kW of electric power, an 880 kW battery, and a range of 500 km.
We sat down with Quantron's Chief Marketing Officer Serhat Yilmaz to learn the full story of this interesting company and how they've managed to stand out in a competitive market. In this post, we provide access to the full interview with Yilmaz, originally recorded for the "Startup Hacks" podcast by Bernhard Kalhammer in partnership with Siemens Digital Industries Software.
Our conversation with Serhat Yilmaz from Quantron
Bernhard Kalhammer: Today I have the pleasure of welcoming an extremely exciting guest: Serhat Yilmaz from Quantron AG. Serhat will share what he does at Quantron AG and what Quantron AG is.
Serhat Yilmaz: My name is Serhat Yilmaz, I am the CMO of Quantron AG. Quantron AG was founded in 2019 with the vision to change e-mobility in Europe. We electrify commercial vehicles from 3.5 tons to 44 tons – fully electric, hybrid as well as with a fuel cell.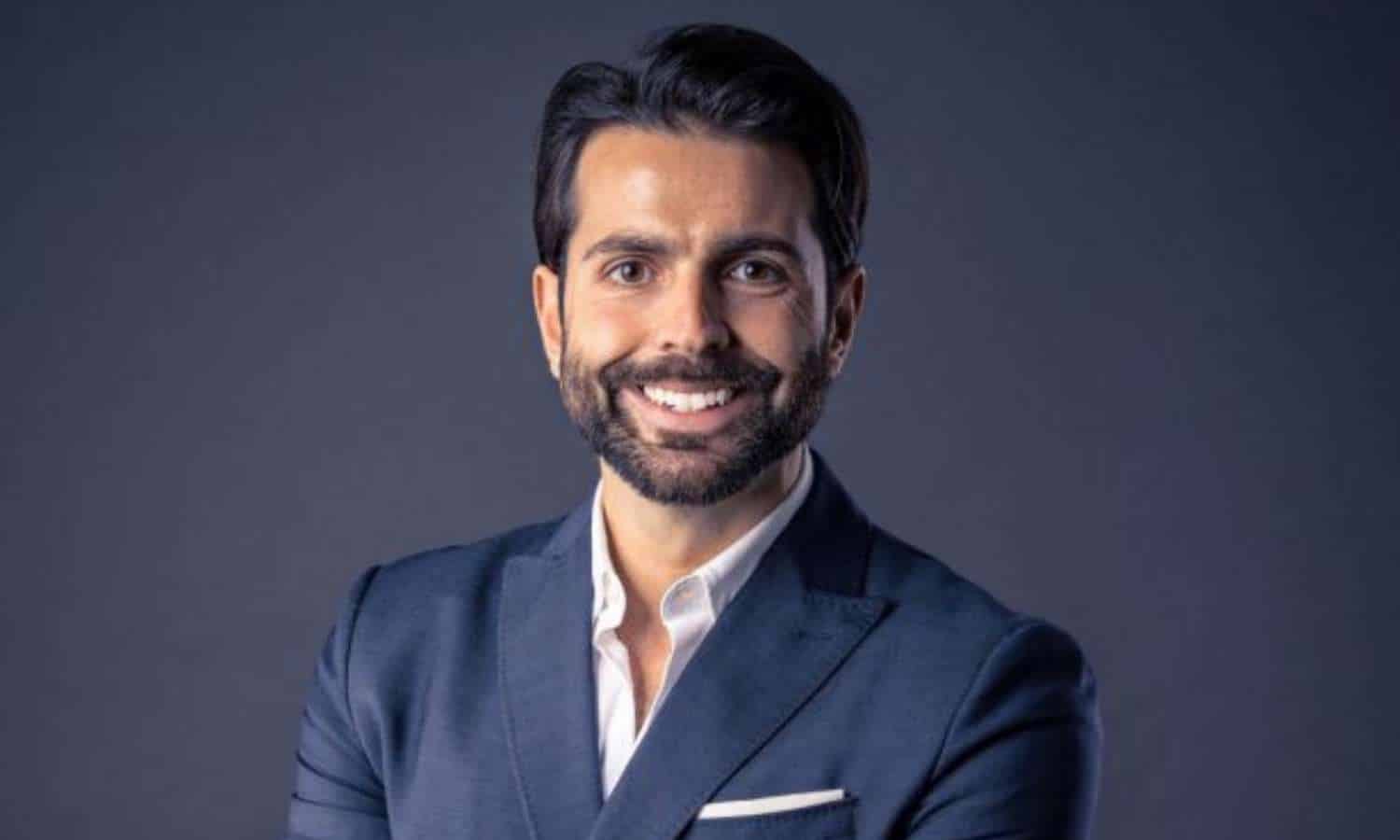 Bernhard: So, you're practically the big Tesla or Tesla for big cars.
Serhat: You could say so, indeed. In the meantime, I'm using the term "the improved Nikola", because our vehicles are currently on the road and driving around in Europe. Together with our partners, we have already gotten around 400 vehicles on the road. So, this is not a pilot project, but rather completely tested vehicles that are on the road in real life.
Bernhard: Nikola were indeed prototypes that looked very good, but nothing more really happened after that. Today it's all about Quantron. I hadn't heard of you before, but now you've caught my attention through Siemens and Solid Edge, and I follow you regularly. It's a very exciting time for you, as you take the next big step, right?
Serhat: Yes, we are planning the next step and will go public in 2021. For one thing, we have to grow extremely fast and want the people to grow with us. Also, for people to see that an European player from Germany can definitely keep up with the big players from the Asian or American markets. On the other hand, there will be a lot of changes in the labor market in Germany and we are trying to catch up there as well and create new opportunities for future workers and professionals.
Bernhard: I think it's great that you have this mission and that you carry your vision further. Even just in terms of design, we need to look in the area of commercial vehicles and not just at passenger vehicles.
Tell us how it all came about. How long has Quantron AG been around, how long have you been working on this project and what has been happening over the last few years?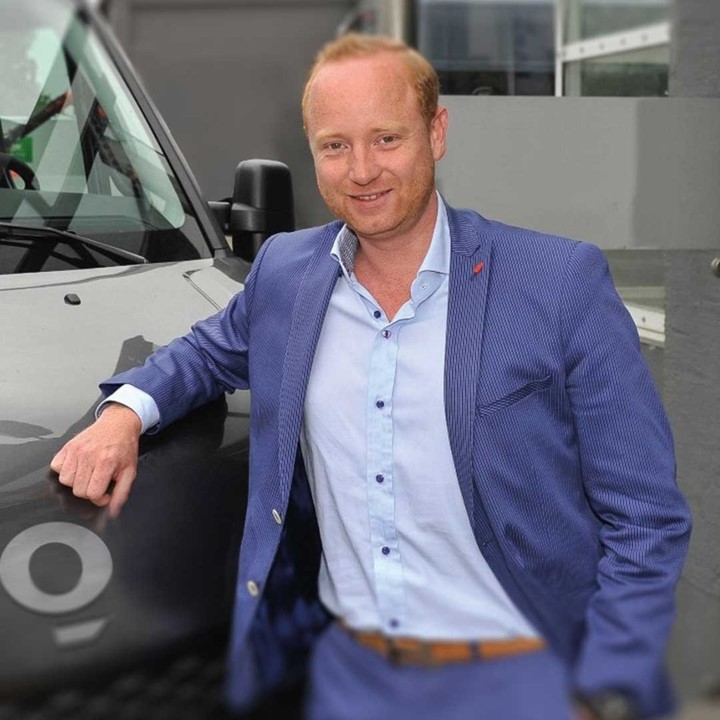 Serhat: Theoretically, we've only been around since 2019, but Haller GmbH & Co. KG, which is basically our board of directors with Andreas Haller, comes from the commercial vehicle industry and is now in the fifth generation at Haller. Haller is a classic commercial vehicle workshop and Andreas Haller has thought about what is happening to his workshops. The best example for this is the Streetscooters: back then, fewer IVECOs were arriving due to the advent of street scooters. Out of 150, only 120 IVECOs were still in service because the other 30 vehicles were replaced by Streetscooters. So, it was important to think into the future. Haller and Quantron have nothing to do with each other per se, but we are using Haller's experience in the commercial vehicle sector and Haller's workshops to show that they need to be converted for e-mobility in the future. Workshops cannot stay as they are but must look to the future and build a large service network. We have already done this and have 700 partner workshops that can join us relatively quickly and invest in e-mobility and become an e-mobility workshop.
Bernhard: What are Quantron's individual areas of application when we look at each possible area from construction to logistics? What is your focus and where do you think you might want to move to in the future?
Serhat: At the moment we are besieged from all sides, by logistics companies, airports, municipal companies, etc. So, we are positioned very broadly. What currently makes us stand out is our Econic. This is an electrified garbage truck that runs on the road fully registered. It picks up the garbage from the customer in a CO2-free way. It's really funny when residents come out and ask the drivers if the vehicle had a breakdown or if the garbage has already been picked up because they didn't hear anything. It is great that the residents think it is a good thing and like it. That also influences the communities, to come to us and we can then offer the best solution for them.
Bernhard: I find it extremely exciting that you rebuild used trucks. At first, I thought that you built e-trucks, as in you produced your own models. But I think it's a very exciting and cool approach to convert existing vehicles that are already on the road and make them "e-capable". Because the "e-kit" that you build makes you much faster. Can you tell us a few things about it? Let's say I'm a truck driver or have a logistics company with ten trucks and think it makes sense to convert my entire fleet for the future. I then come to you and say, "I have ten trucks here, can you convert them for me". What happens next?
Serhat: Exactly such requests come in almost every day. They are passed on to our sales management team, which checks the vehicles. We have different e-kits that fit into different vehicles. That's what I call "Plug & Play". But we have to adapt the software and there has to be an interface to the vehicle. In the first step, the used vehicle comes to us, we remove the drive train, i.e. engine, transmission, exhaust system, fuel tank. We then do a refurbishment, of the interior and exterior, so that the vehicle looks new again. We then install the electric, hybrid or fuel cell system. Shortly put, that's about it, but of course we have a training team that also gives an introduction on the new vehicle. And of course, we have all this information in the cloud, so it's always retrievable.
Bernhard: You also use the Solid Edge software from Siemens to develop prototypes, etc. How do you use the software at Quantron?
Serhat: Our product management has been using Solid Edge for the vehicles up to 7.2 tons and is now using it in the other applications for complete product management as well.
Bernhard: So, it's fully used for product management, so to speak.
Serhat: Exactly.
Bernhard: Where can you be found on social media? I have seen on your website that you are quite busy on Facebook and YouTube. So far, what has been said to work best for external communication is to use your owned media channels like you do with your YouTube channel, which has almost 1000 subscribers. What works best for you?
Serhat: I must honestly admit that I have unfortunately neglected social media because we have grown so fast. But that will change soon. I have made a strategy for each social media channel and can share the tip that YouTube is becoming more and more important. It works very well for us, and in general with products that people want to drive or touch, or where they want to see how things are structured. Generally anything that moves is the most impactful. Still images do not work at all, no matter what vehicle picture I upload. But if I upload a video, like the last one with the Bavarian Minister of Economic Affairs, it's a highlight that everyone wants to watch.
Bernhard: That absolutely makes sense, your vehicles are moving. People want to see them in action, they want to see if such a huge truck can really be so quiet.
Serhat: Yes, it can. It's as if a Tesla drives by.
Bernhard: Crazy!
Serhat: Sure, we can't conjure away the tire noise, we can't conjure away the hybrid-driven individual modules, and we can't conjure away the garbage truck's bulk material, but you really only hear a humming sound when you hear the e-motor. Some people may think it's too dangerous for pedestrians and of course, safety must be ensured, but there's a wide range of applications for that issue.
Bernhard: Yes, there even exist sound engines that simulate the car sound and can be installed, right?
Serhat: Exactly right. They can be built in, but I wouldn't do that, because it takes away exactly what the vehicle has to offer.
Bernhard: What you are doing at Quantron is very exciting and I am especially curious to see what happens next. You already are very present on the road, with 450 vehicles. I'm excited to finally see a Quantron vehicle on the road myself.
---
Accelerate innovation with Solid Edge for Startups
The Solid Edge for Startups program provides eligible startups with free access to a complete solution for product development, including CAD, CAM and CAE software.
Getting a startup off the ground is no easy endeavor. Office space, supplies, employee salaries and overhead are all vying for a piece of a lean budget. Here at Siemens, we believe your product design and development software should be a solution, not a problem. If you're an early-stage startup in business for less than three years, you can now apply to get Solid Edge for free – with no application fee!
Learn more about Solid Edge Startup →
Listen to the full Startup Hacks episode in German (Oct. 25, 2020) →
This article first appeared on the Siemens Digital Industries Software blog at https://blogs.sw.siemens.com/solidedge/solid-edge-startup-spotlight-the-e-revolution-in-passenger-and-freight-transport-serhat-yilmaz-from-quantron/