Products
Startup Spotlight: Klaus Space Transportation delivers sustainability to space travel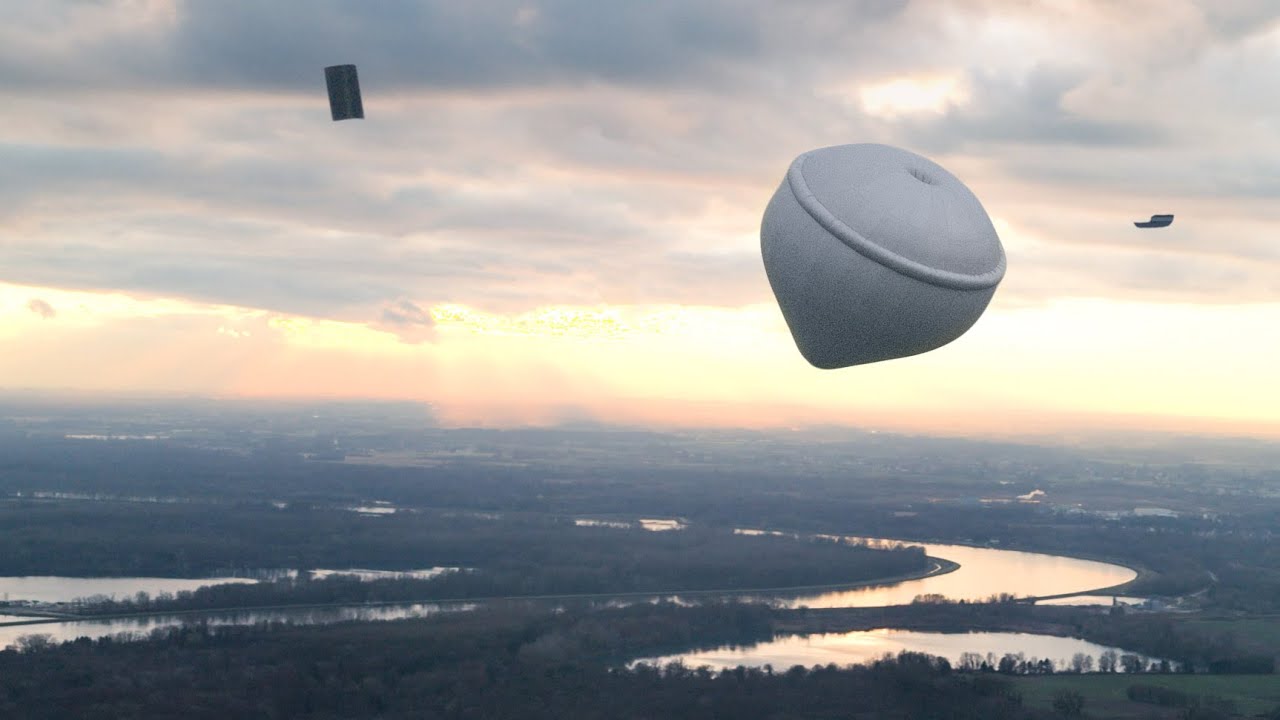 Modern space travel presents two major problems. First, rocket launches produce a lot of carbon (CO2) emissions. Second, rockets as well as satellites are typically discarded after one use. Believe it or not, they are simply thrown away.
Klaus Space Transportation, based in Baden Airpark on the German-French border, is the only company in the world to offer a scalable solution to return cargo from space. When developing their solutions, they rely on Solid Edge 3D design software from Siemens.
The story of Klaus Space Transportation
Sebastian Klaus, Managing Director of Klaus Space Transportation, has a Master of Science in Aerospace Engineering with a specialization in atmospheric re-entry and reusable rocket engines.
Klaus founded the company in October 2021 in an effort to make space transportation more sustainable, available, and cost-efficient. Since the company's inception, they have been focused on transport scalable cargo from space without using any fuel.
Klaus Space Transportation's core technology is based on cutting-edge research by NASA and ESA in the field of inflatable atmospheric decelerators. In other words, heat shields and high-speed parachutes, which are needed for re-entry into Earth's atmosphere. These technologies can then be retrofitted for various rocket stages and be recycled after use.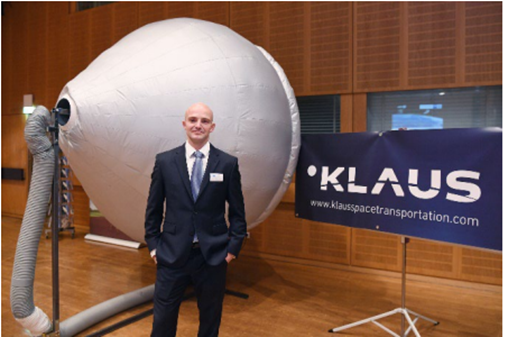 Designing for sustainability using the latest 3D CAD software
As part of Solid Edge Startup Program, the innovative space tech company was able to use a complete portfolio of product development tools one year for free to develop their product.
"Besides the free and powerful software package Siemens provided us also with technical support", says Klaus. "PBU CAD-Systeme was our assigned Siemens Solution Partner and they are always able to help us when we have a question related to the software."
Solid Edge allows the company to cost-effectively model cases with complex 3D shapes. These case prototypes are built to wrap the cargo in the inflatable atmospheric decelerator to protect it during re-entry and landing.
For doing this, several complex considerations have to be taken into account: When designing an Inflatable Atmospheric Decelerator, the most important thing is to use as much of the surface as possible to decelerate a given weight. For example, 10 kg of mass is decelerated by one square meter of surface area. The Inflatable Atmospheric Decelerator and the case must be correspondingly large.
After building the case model in Solid Edge, it must be unwound into a 2D shape. Then the shape is being transferred to the fabric using laser cutters or waterjet cutters.
Sebastian Klaus sees space manufacturing as an absolute growth market: "The next industrial revolution is taking place in space, and we are providing the logistics for it."
---
Accelerate your business with Solid Edge for Startups
New businesses need access to the best tools and technologies to bring their ideas to market quickly, but the realities of limited budget and funding can be a serious challenge for most startups and founders. The struggle to maintain a consistent funding stream, the time required to learn new tools and technologies, and the challenges of maintaining a work-life balance—especially when you're still working a day job—can doom great concepts before they have a chance to take hold.
If you own or work for an early-stage startup company and are looking for powerful, yet affordable product development software to free up your budget, apply for the Solid Edge Startup Program today. Our startup program makes it very easy for new businesses – whether you're designing products or performing engineering services – to access premium software and resources, including a robust library of online training and dedicated community support.
This article first appeared on the Siemens Digital Industries Software blog at https://blogs.sw.siemens.com/solidedge/klaus-space-transportation/