Products
Interview with Mike Evans, CEO of Greenpower USA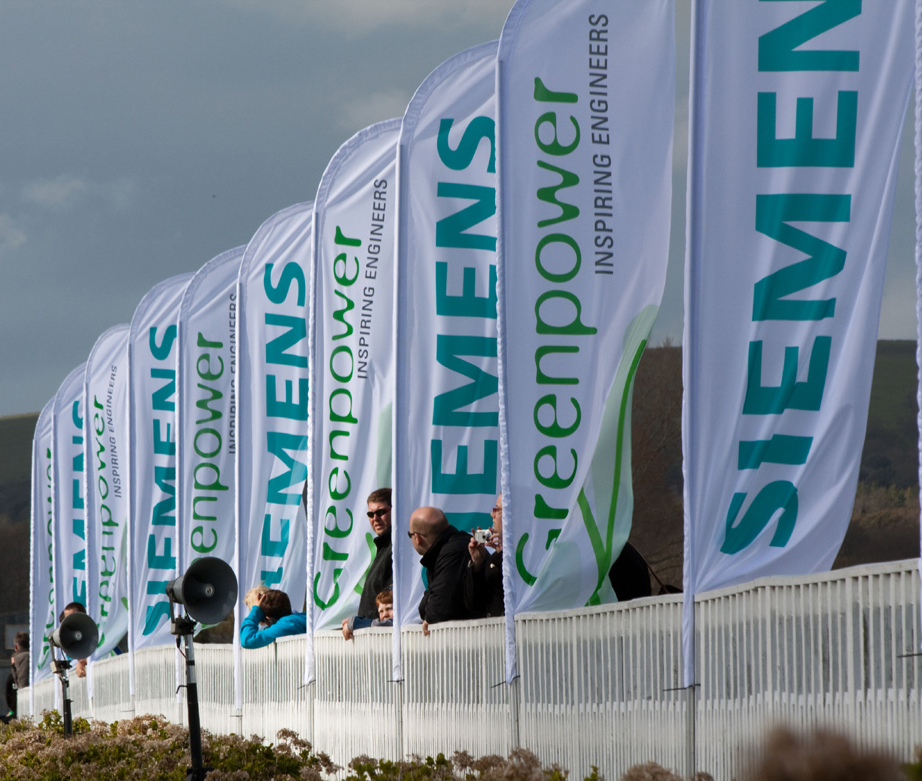 Mike Evans is a Huntsville, Alabama educator who has been teaching for 25 years and using Solid Edge in his Design Drafting classes for about 15 of those years. He became involved with Siemens PLM directly when they asked him to reverse engineer the components of an electric race kit car used in the UK to help teach students about STEM topics (Science, Technology, Engineering, Math). The UK program is called Greenpower, and now Mr. Evans is the CEO of the Greenpower USA Foundation. This teacher is helping to bring not only the excitement of Greenpower racing to American students, but also the challenge of working through problem-solving engineering and design requirements involved in getting a car ready to race.
Siemens is a Title Sponsor of Greenpower UK and Siemens PLM Software is supporting the U.S. rollout of this program. Not only are 3D Solid Edge CAD models provided to all students, Siemens PLM Software is developing tutorials and training materials for teacher use around Greenpower.
What is Greenpower all about?
The Greenpower Program is a Project-based, STEM-concentrated, educational initiative. Its objective is to inspire students to become involved in engineering and manufacturing through the design, build, and racing of electric race cars. When we talk about the engineering and manufacturing skill sets, it's important that we point out the soft skills associated with this project as well. The Greenpower Electric Car Challenge allows students to develop teambuilding and communication skill sets. A lot of our young people are missing out on these soft skills. Communication these days happens through texts or emails, and it seems like communication skills are being lost.
How old are the kids involved?
This is part of what makes Greenpower so unique. We start introducing these educational concepts to kids as young as elementary school, and then we have additional programs for students in middle school, high school, even university and apprenticeship levels. So it's unique in the aspect that it covers all levels of education.
All of this is exciting, but it's really exciting to watch the younger kids. For example, here in Huntsville, we are putting Greenpower into seven elementary schools and plan on expanding beyond that. What we offer is a kit car called the Goblin car. The teachers can bring it into the classroom when they are teaching concepts such as electricity, friction, resistance, and can relate a lot of the concepts to something the kids can actually walk around and see and feel, and work through problems with.
Even in the Fifth Grade, the teacher can use the car to look at how forces affect the car, air flow, for example. I use the example of when you're driving down the road with your arm out the window, what do you feel? You feel the air against the palm of your hand. But then you put your hand flat like an airplane wing, and there's less resistance, it cuts through the air. So even at that age, we try to get the kids thinking about engineering concepts.
For the competition, the Goblin cars for the elementary students can't be modified. But, they have to design and build a body for the kit car. The students do get to use their creativity when building a body to go around the car.
And then we have an F24 kit car that we introduce to the middle school and high school, and can even be used at the university level. At this level, they also have to design and build a body, but they are also allowed to make changes to the kit car that they get from Greenpower. They can look at the electronics, get controllers that may involve programming, they can change the gearing ratios, those kinds of things to improve the standard kit car. Again, we are introducing a lot of opportunities at the middle and high school levels to use this car as an educational tool. It gives them the ability to learn about the concepts of forces, rolling resistance, and so on, and apply them to a real project. They can see the changes in performance as a result of their modifications, sometimes changes for the better, sometimes not, but always a learning experience. To even further challenge to students, they can tackle building a custom car that requires following Greenpower guidelines and the use of a Greenpower motor and batteries.
Where does the expertise for manufacturing come from?
Some of the manufacturing is not as complex as you think. With elementary students, they only manufacture the car body. For that, you can use corrugated polypropylene, which is inexpensive and easy to work with. They can cut it, paint it and shape it all pretty easily with classroom tools and methods.
You can also cut and shape neoprene foam to make a shell, or move up to a fiberglass or even composite body that requires more shop level techniques that students can still accomplish with some instruction and guidance.
But you don't have to use the higher level techniques. Kids can use the resources available to them, techniques that they can manage. You can involve the community to help with some of the higher level materials and tools.
What events do you have planned?
April 25 (2015) is an exhibition event. It's GreenpowerUSA's first official event here in Huntsville. It's not a competition, just an exhibition so the schools can come and see what other schools are doing, learn from it, and incorporate what they've learned into their own vehicles. We expect in the neighborhood of 15 Goblin and F24 teams getting together.
This fall we're planning a Goblin event, and then in Fall of 2016 we're planning an F24 middle/high school event, and then another in the early summer of 2017.
What is your role in all of this?
About 3 years ago I was asked by Mike Brown, the Director of Academic Programs at Siemens PLM to reverse engineer one of these F24 kit cars that are made in the UK. They wanted to give schools the actual CAD data so that they could make changes to the existing kit car, for those who do not have the ability to design and build their entire cars from scratch.
These schools that didn't have the resources to build their own custom car, we wanted to offer more than just the kit car. It goes back to the education bit. We wanted the students and the teachers to be able to experiment with design without having to create the CAD model for every little piece of the car. In other words, we were asked to create a 3D model CAD library of all the parts of the kit car to send to the schools in the UK. I thought this was cool, because it meant that some of our students would be working at an international level with some of the students in the UK.
Through that, Greenpower asked us to be the first US school to go over to the UK and participate in the Greenpower event. Currently Greenpower is a part of 600 schools in the U.K.. Obviously we said yes. We chose to design and build from scratch our own custom car. It took about 18 months for us to design and build that car, and through that experience we formed the GreenpowerUSA Foundation. It's a non-profit organization to help us expand the Greenpower initiative throughout the United States. I'm the CEO of the Foundation.
We have developed rather rapidly. We currently have schools in Utah, Florida, California, and several counties in Alabama.
What are the goals for how many schools participate in GreenpowerUSA?
Honestly, we'd like to replicate the success that Greenpower has had in the UK. I've been in education for 25 years, and I've never been involved with a STEM project that has been as well received as Greenpower. The students love it. There's just something about racing that students really like. Not just students, but the parents and community and a lot of the businesses throughout our district also love it. The overwhelming support has been fantastic. Mayor Battle of Huntsville recently announced that Polaris, the ATV and snowmobile manufacturer, is going to build a facility in Huntsville in part because of this Greenpower program. The skill sets that they want in their employees are also necessary in the Greenpower projects. "It was right in line with what they want to do in improving their cars and building new models", Battle said in reference to Polaris' reaction to the Greenpower initiative in Huntsville.
We encourage the high schools through apprentice levels to design and build their own cars. The only common piece to this, from the Greenpower rules, is that you have to use the Greenpower specified battery and motor. So if you design and build a custom car, there is a tremendous amount of engineering that goes into that. With the mechanical, electrical design, manufacturing, and all the CAD modeling, I mean, it's just loaded with engineering content. I want to make sure that as we talk about the different levels of car, that we're seeing that progression from the Goblin to the F24, hopefully we're inspiring kids to get into the engineering even more and design and build their own custom cars. That's really where the rubber meets the road, so to speak, for these kids to learn multiple engineering and manufacturing concepts.
How do schools go about getting started in GreenpowerUSA?
I would encourage any teacher who is interested to contact me. It would be best if they could schedule a visit. I love to bring people through our facility to show them the actual Goblin, F24 and even our Huntsville custom build. People who come for a visit tend to get really excited about the program.
They can go to the website (greenpowerusa.net), I can answer questions via email, take phone calls (256-428-8000), take orders for the kits, and help get them started with advice.
How is the cost for the cars absorbed? Donors? Schools? Parents? Sponsors? Local Business?
All of the above. Here again we talk about the overwhelming support of the communities. A lot of the school systems have funding for projects like this. Some teachers have asked for donations. For example, a teacher brought in a state Senator to her Fifth Grade class, and made a presentation on the project. Her class asked for enough money for one Goblin, and the politician gave enough money for two. It was very moving for someone in government to come in and recognize the educational importance of a program like this, enough to put up more money than was asked for.
Are other countries involved in Greenpower other than the UK and US?
We also have teams from South Africa, Portugal, and Poland competing in the UK. Last year was the first truly international competition.
Were there any traits that the overall race leaders possessed?
Out of 89 positions selected from 200 teams. We started in 11th position. We finished in 14th. We're constantly looking at the top 5 finishers to see what they did to go further on the same battery in 90 minutes. The top teams beat us by like 3 or 4 miles. The top speed is in the range of 29-30 mph. Speed isn't necessarily the goal. You have to run for the entire race, which is 90 minutes. Gearing, terrain, driver weight and even weather are important.. So it turns out to be engineering and strategy, just like real racing. The top teams take home some cash prize around $500.
But it's not really about the prizes. It's about the kids, and watching them learn engineering, design, and problem solving lessons they will keep with them throughout their professional lives, whether they become engineers or designers or not.
This article first appeared on the Siemens Digital Industries Software blog at https://blogs.sw.siemens.com/solidedge/interview-with-mike-evans-ceo-of-greenpower-usa/