Interview: GTAC Employee Wayne Mahan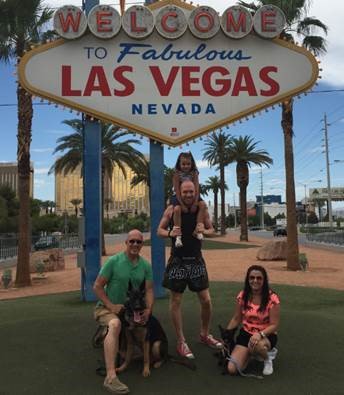 Let me just start with this, because this has been bugging me. I've seen your last name in print a lot, but I don't know how to say it. How do you pronounce your last name?
It's MAY-han. MAHAN. Wayne.
I know you came from a user background. Can you explain your industry involvement as an engineer and CAD user before you came to work for what is now Siemens PLM?
I spent 17-years as a mechanical designer, two of those years designing sheet metal accessories for vacuum and atmosphere heat treat furnaces. And then 15-years designing plastic injection molded enclosures, sheet metal panels, all for microprocessor based controls for plastic molding machines. In the "early days" there wasn't any software [meaning he was designing on the drafting board]. In 1988 we started using Intergraph's MEDS, which later evolved into EMS (Engineering Modeling System), which was at the time pretty complex mainframe software. Then in 1991 I was hired by Intergraph to teach mechanical CAD software classes. At the time they had just signed a major software contract with the US Navy. So I was teaching EMS and developing course content.
In those days we wore many hats. As we started to develop Solid Edge, I became involved with the implementation of the initial Solid Edge reseller program. Somewhere in there we were purchased by EDS (Electronic Data Systems, more affectionately known as Ed's Computer Store), and they had their own people who had taken over the reseller program, so I went back to training for a while and finally moved to GTAC (Global Technical Access Center).
What I liked about the GTAC world was that I still got to work with customers, which was my first love, having been one. Also, I didn't have to travel any more, it was all done on the telephone. So I got the best of both worlds.
I've been down the reseller training and tech support route, and I know that tech support can tend to be a burnout job. You've been doing this for a while. How do you keep it from wearing you down?
To me personally, doing support is very rewarding. One thing I learned from being an instructor is that you're going to have to understand people's personalities, how they cope with change if you're going to be successful and make them successful. The "old timers", of which I am one now, tend to have difficulty making that change. In those days "the change" meant moving from the drawing board or possibly 2D CAD to 3D CAD and maybe even solid modeling. I tried to specialize in helping them understand that they could do this, their career wasn't over, and I could help them make the leap.
As far as fixing problems and doing tech support all day, for me it was immediate gratification compared to
other work like doing development, writing specs, and waiting for the coding and testing and release to see the customers make use of what I did. With training and tech support, I got to see the results immediately. By the way, I did get to work in planning for a while. I worked with Art Patrick on the "special 3.5 release" where Art and I were responsible for the "new" sheet metal functionality.
Also, software support is extremely challenging. When you pick up that phone, you have absolutely no idea what you're going to encounter. You have to be on your toes. That's the toughest thing about support. You don't know what area of the software is going to be asked about. It might be a call about an area of the software that isn't your strongest point.
Something that a lot of people may not know or see is that GTAC is really a well-oiled machine, and that aspect really makes it a great place to work. We have a very seasoned, experienced staff. We have proven tools that aid us in doing our job, and not fighting your tools makes a real difference in the quality of support we can provide. Most everyone in Solid Edge GTAC has been a customer or has had some type of industry experience. We keep each other sane by sharing stories with each about the experiences we've encountered throughout the day. It's also interesting how much we learn from the customers themselves and how they utilize Solid Edge. It's sometimes cool seeing the methods customers use to get where they need to go with the software. It's not always the method we would suggest, but customers can become very creative when they are up against a problem they need to solve.
I try not to tell customers "you're doing this the wrong way", to me that's not appropriate. I might say hey, you got the job done, and if you're happy with the results, just keep on going, but what do you think of this other method… and go on to suggest a more orthodox approach which they might use or may not. Customers seem to really appreciate that approach.
Another thing that's kind of amazing is that the Solid Edge GTAC group has very little if any turn over as far as our group is concerned. Every one of us in this group has a deep passion for what we do. Sometimes to a customer we just represent Solid Edge, and because they are having problems, they aren't too happy with Solid Edge at that moment, so they can really give you the business, fortunately that's a rare occurrence.
You've been to "all" of the Solid Edge University events, right? But "all" might mean different things to different people.
The first Solid Edge Summit – I've got an interesting story about that. I actually coordinated the very first Solid Edge Summit. It was in a hotel right in downtown Nashville. It was a very exciting time because it was our first one, and it went very well. Then after a few years and we became part of EDS, we got folded into PLM World. So we were combined with Teamcenter and NX. Those, for whatever reason, were not real successful. Solid Edge did not have a good presence there, and customer participation reflected that. That's when Karsten Newbury came along and very cautiously worked it so that we would have a Solid Edge University which was a "launch" of that year's new product. But we were able to fold into that the atmosphere of a user's group. And now this (2016) is the [second] year where the event is no longer a launch, it's actually a true user group event. So we kind of went full circle there. I think people are very happy about that, I know I am.
What are some of the events that you like most at SEU?
For me personally, perhaps due to the fact that I'm getting to be an old timer here, I really enjoy the comradery we have with the customers. From a GTAC perspective, that's really special to us because we talk to these people all the time. It's very meaningful to put a face with a name of the customers that we talk to on the phone. On a professional level, we develop relationships with a lot of these individuals, and at SEU you get to shake their hand and converse with them on a personal level.
As for the customer themselves, it's not only getting to meet all the Solid Edge people, but they also get to share their knowledge and experiences obtained from the technical sessions. That's something you just can't get over the web.
How should first time attendees make the most of their time at SEU?
Without a doubt, know the agenda before you get there. Have a plan of what you need to learn, and plan out the sessions you want to attend. We are trying to make that a little bit better this year. That's why I got involved trying to make the agenda that's available to users before they arrive a little more user friendly. We're dividing the presentations into "tracks". So we will have the Solid Edge design track, a miscellaneous track, a data management track and so on. Doing this will enable attendees to quickly prioritize where they need to be.
Second of all, if they have a reseller and they don't have a relationship with them, they need to develop one. Many of our resellers attend SEU, so users should plan some time to sit down with them either in Indianapolis or before they get there, and look for items of most to them value in the agenda. Maybe their reseller can make introductions to Solid Edge people that might be of interest for them.
And lastly, I think people need to socialize with other users and Solid Edge people. You never know who is going to turn out to be a valuable contact.
What are you personally looking forward to most in Indianapolis?
As I get older, I find myself doing more reflecting. I like to meet with customers old and new, and some I've known for a very long time. Some of these people you just can't help but developing an ongoing professional and more personal relationship with. And of course I love to do presentations for the users while I'm there. I'm not really a demo person, but I take the approach of showing my thought process as I work through a problem, essentially teaching concepts, which I think is very helpful to the users. My goal is for the attendee to go home with something they can apply to their Solid Edge experience right away. I
think if more presenters did that, we will grow the event, and more people will continue to come back because when I was on the user side, that was my need and justification for attending the user's conference.
How about a colorful story that you can tell on yourself to help the community understand who you are a little bit?
Yeah, this is a tough one. My colleagues see me as someone who is never short on things to say about various topics. Whether it be politics or whatever. There's nothing I like better than a good debate. I'm pretty opinionated, but I think on the sincere side, I want the customers and the community to know that we at GTAC possess a lot of industry background and have probably been a customer at one time or another. We want our customers to be assured that our responsibility, and goal, is to provide the best support in the industry. I think the keyword for GTAC Solid Edge in Huntsville is "passion". Everyone here is passionate about what we do.
This article first appeared on the Siemens Digital Industries Software blog at https://blogs.sw.siemens.com/solidedge/interview-gtac-employee-wayne-mahan/