Products
Design the next Marines MLV on Launch Forth and win!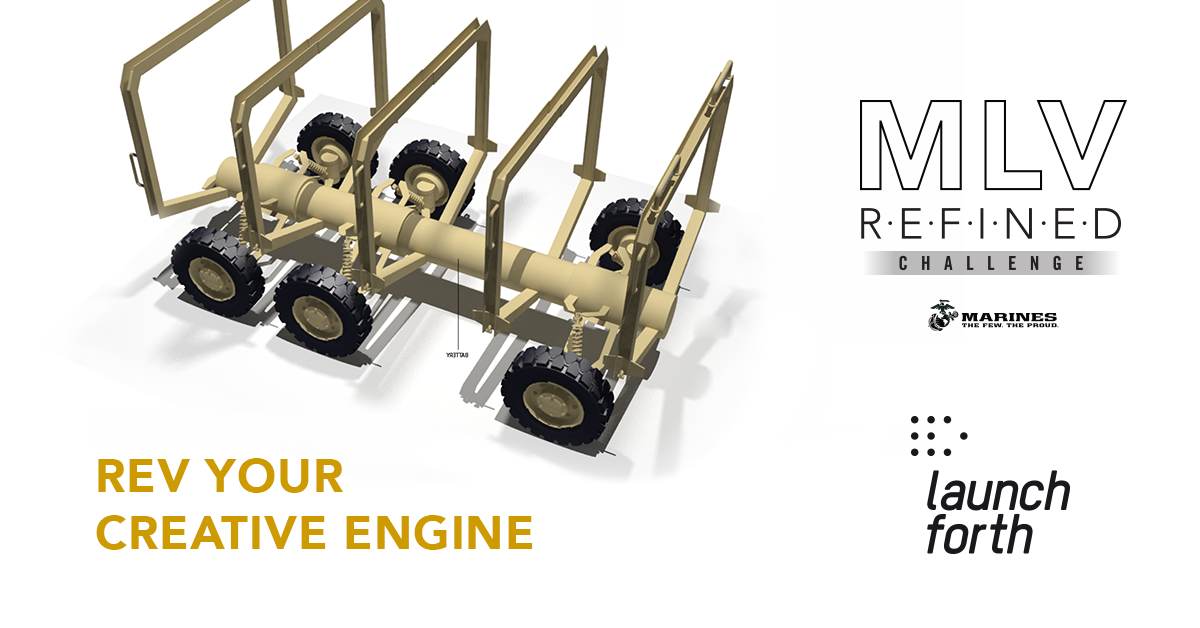 LM3D Swim from Local Motors was co-created and the first 3D printed car to be sold to the public.
I'm a big proponent of the idea that people can accomplish more working together, united by a common goal, than any one person can accomplish individually, so of course I love the idea of crowdsourced design. The first time I had heard of the concept was when Local Motors made the world's first 3D printed car; they organized a design challenge to crowdsource the design. From Local Motors was born Launch Forth – a community that is dedicated entirely to co-creation, coming together to solve design challenges and exploring thought provoking questions that affect each industry.
Launch Forth unites designers, engineers and technologists from around the world with the mission to change the way products are developed in every industry—from mobility and vehicles, to technology and consumer electronics, even to Mars and beyond. Companies such as HP, GE, Allianz and others partner with Launch Forth to bring their toughest challenges to a world-wide community for ideation and collaboration using the collective knowledge of the group.
It's exciting because we at Siemens are also partners with Launch Forth. In our shared effort to educate engineers and empower them with the tools they need, we provide a free version of Solid Edge that anyone in the Launch Forth community can use to participate in design challenges.
Right now there is an ongoing challenge that is perfect for this community audience due to its heavy use of CAD, and they are accepting submissions until April 8. You can even win cash prizes up to $20,000 for the best design! Read on for details.
The MLV: Refined challenge builds off of an existing challenge to design a modular logistics vehicle (MLV) for the Marines. The objective is to give Marines operating on base improved functionality and experience while conducting day-to-day logistical operations. The vehicle will be equipped with modules for four use cases: personnel, construction, mechanical support, and administrative support. New modules could be designed and customized on-base as needed when new use cases arise.
For the MLV: Refined challenge, Launch Forth asks that you take inspiration from the previous MLV Design challenge winners to either expand upon your earlier concept or design something new from scratch. There are some requirements and design principles entrants should follow, which are listed in the design brief available on Launch Forth's site and we will include in this post as well. Designs must be provided in CAD, incorporate new and innovative technologies, and include module designs for the four use cases mentioned previously, each containing a specified number of occupants and equipment or supplies.
The design principles laid out for this contest should be familiar to most of us in the Siemens Solid Edge community, as the majority work in professional design and engineering roles using CAD every day. For the MLV: Refined challenge, these are:


Modular – Interoperability is the focus


Breakable / Hackable – Design for the need, but anticipate the unexpected.


Understandable – Intuitive for users of all types to use, modify and share functional builds


Function over Form – Fewer format features maximizing usability over aesthetics


High Capacity – Room to hold more. More people, more equipment, more functions.


Future Forward – Incorporate additive manufacturing methods and materials


The contest is accepting entrants until April 8, and you will have April 9-April 22 to refine your designs. Head over to the Launch Forth community to read the full details and sign up for the MLV: Refined design challenge!
This article first appeared on the Siemens Digital Industries Software blog at https://blogs.sw.siemens.com/solidedge/design-the-next-marines-mlv-on-launch-forth-and-win/