Design Reuse Tools and Techniques in Solid Edge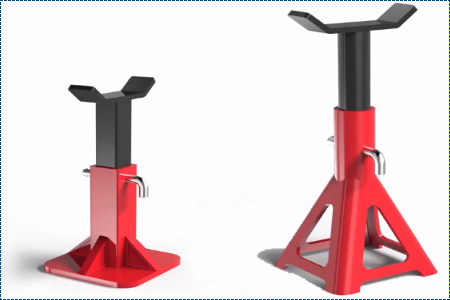 Design reuse involves finding a design that is already complete, tested and implemented and reusing it AS IS or as a starting point of a new product design. This can be a huge time-saver, allowing you to dedicate time and energy towards designing the next great product rather than performing monotonous repetitive tasks.
Solid Edge is the absolute best tool for design repurposing because it furnishes an array of tools and features allowing to reuse wide ranging data like:
Legacy 2D drawing in DWG, DXF and IGES formats.
Neutral 3D formats like STEP, IEGS, etc.
Proprietary data formats like ProE, CATIA, SolidWorks, NX and Inventor.
Core data formats like ACIS, Parasolid, IFC and JT.
Scanned mesh data from physical parts for which no 2D drawing or 3D model exist.
The tools that Solid Edge provides to reuse data from such a wide ranging sources can be categorized into three types:



Traditional Tools.




Synchronous Technology.




Convergent Modeling Techniques.



If you are a design engineer using Solid Edge and feel overloaded with tasks, design reuse is an ideal alternative to starting a design from scratch. The benefits of design reuse are great, leaving you more time to explore innovations and ideas.
Let's take a tour of what each of these categories of tools in Solid Edge can do for you.
Traditional Tools
These were present since the earliest versions of Solid Edge. Whereas some are simple import commands, other are innovative ways to transform data from 2D directly to 3D.
(a) Import DWG or DXF to Draft or Sketcher
This is more of a standard feature for any basic MCAD program but Solid Edge provides much deeper control and granularity in choosing what and how much of a 2D drawing can be converted.
To use, press Ctrl+O to show the standard Open File dialog. From the file type list at the bottom, select AutoCAD Documents DWG or DXF. Pick a DWG or DXF file and click the Options… button in the Open dialog itself to start the AutoCAD to Solid Edge Translation Wizard.
As seen in this section of the wizard dialog, you have options to filter out data by layers and can also specify the environment of Solid Edge you want the imported entities to show up. The subsequent pages of the wizard allow mapping colors, linetypes and linewidths among several other settings.
The Solid Edge online help covers all options for this wizard in detail.
(b) 2D to 3D
Once you have imported a AutoCAD drawing or IGES entities representing two or three views of a mechanical component, another wizard in the Draft environment called Create 3D can be used to align the views in different planes and create the 3D model by selecting the imported drawing views in a jiffy.
As you can see in this video, creating a 3D model from the views is a piece of cake and the icing on the cake is the imported dimensions attach to the model edges and faces allowing you to update the model parametrically.
In rare cases where dimension no not attach automatically, Solid Edge allows using the ALT key to drag and re-attach dangling dimensions to the model. Read an interesting article on the 51 uses of the ALT key in Solid Edge.
(c) Feature Library
Creating a library feature in Solid Edge can be summarized as dragging standard feature(s) first in its pane on the Edgebar and dropping it back into the model as and when required. Sheetmetal punched shapes are the foremost candidates for a feature library, though a library feature may contain the following elements as well:
features
faces
sketches
planes
coordinate systems
constructions
The Feature Library page provides a place for you to store commonly used part features in an easy to access location so you can create new designs with less effort and more consistency.
Tip: Instead of using drag-drop you can also simply copy-paste features from the PathFinder into the Library pane.
(d) Blocks
If you have experience using old-fashioned 2D-only programs, Blocks need no introduction. They are a convenient way to store common feature profiles without having to redraw them. You can store blocks in libraries for easy access. These libraries can be set up for use as a company standard.
In Solid Edge, Blocks are used in draft documents, ordered sketches, and assembly sketches. You can use blocks to build schematic diagrams, manage large assembly layouts, and build virtual components.
The additional advantage of using Blocks is textual information in a tabular format can be stored with them at the time of creation. This metadata can be retrieved when a block is reused and can also be optionally displayed and further harnessed to generate reports from drawings using automated routines.
It is interesting to note the length to which Solid Edge travels to make it easy to access blocks contained in DWG files. In the Library pane of the Edgebar, select a DWG file, and click the Show Block toggle ON. This will pull and list all blocks contained in the selected DWG file in a section below it. Selecting a block will also show a preview of the block before you can simply drag-drop it on the drawing sheet.
This sums up the various features and facilities that Solid Edge provided traditionally until Synchronous Technology came in.
Synchronous Technology
This was a game changer enabling you to easily take an existing design and re-imagine and repurpose it by precisely morphing and changing it for better aesthetics, for improved performance, or for a completely different purpose.
Whereas most CAD programs out there allowed importing the entire model for purpose of tweaking which only ended up adding more to its already existing heap of features, Synchronous Technology allowed reuse of single or multiple design features of dumb models.
Here's a classic example of how a portion of an existing design can be reused in a new one seamlessly with much ease, saving time and effort.
Another stunning video that shows how an existing design can be reused or repurposed as a starting point for an entirely new form and function illustrates an almost automagic way in which Synchronous Technology morphs an existing design into a new one right in front of your eyes.
Synchronous Technology does not only provide an efficient way to model or directly edit imported data, it proves to be a great time saver over starting from a blank slate when it comes to design reuse.
Convergent Modeling
Convergent Modeling allows you to combine facets, surfaces, and solids in one model without converting data.The facets of faceted data referred here could be scanned 3D data imported as facets. Industries like medical research and implants that rely on reverse engineering to develop their products can reuse scan data which can be imported into Solid Edge.
Gone are the days when you had to settle for placing such mesh bodies solely for reference purpose. Latest features made available in Solid Edge 2019 include something called Mesh Modeling. In this type of modeling, you can use the steering wheel to move/rotate faces of imported mesh models just as you would do with a model created natively.
The steering wheel snaps to faces and edges of mesh data allowing you to tweak them in a fashion similar to the solid bodies or surfaces. Solid Edge modifies and adds underlying facets as needed. Chamfer and Round features on mesh bodies can be deleted with desired results by virtue of improved healing capabilities.
You can reuse scanned geometry by combining it with BRep models since Solid Edge now allows Cut, Copy, and Paste operations on mesh bodies. Further you can mix and match by copying from a classic or mesh body and pasting on to a mesh body. The synchronous operation of attaching copy-pasted faces seen in the video above can be used on facets as well. Not just that mesh bodies can now be stitched just as you would do with surfaces and also the versatile replace face operation can be performed on scanned i.e. mesh data.
In conclusion, reinventing designs makes engineering less efficient and kills downstream productivity and profitability. Hence design reuse is the 'mantra' and Solid Edge has left no stone unturned in making this not just possible but also easy to handle, as evident from the techniques mentioned above.
Tushar_Suradkar
This article first appeared on the Siemens Digital Industries Software blog at https://blogs.sw.siemens.com/solidedge/design-reuse-tools-and-techniques-in-solid-edge/