Beyond CAD, Solid Edge a complete portfolio.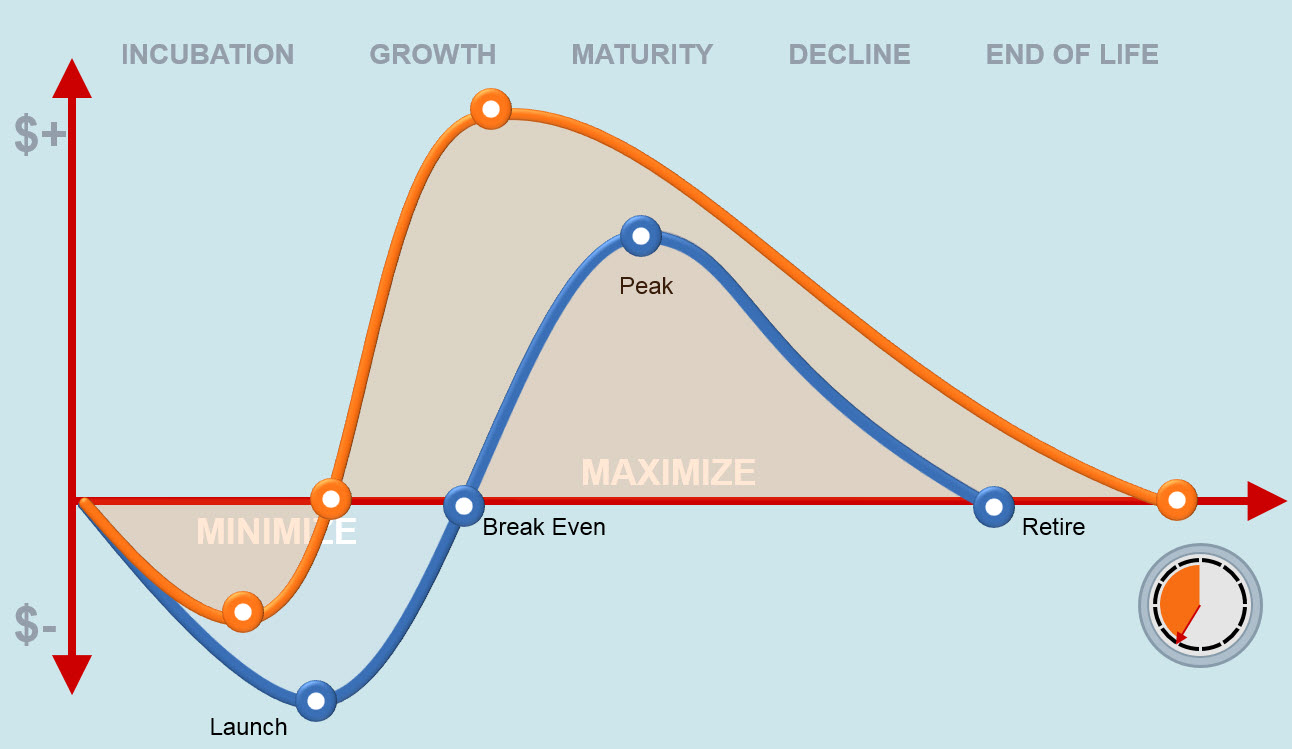 Introduction
In a tough economic climate many companies are looking for ways to reduce cost. With much of final cost of product determined by engineering decisions product development is one area that has a high impact. Having integrated applications to design, manage, simulate and manufacture within an organisation magnifies this impact. This is driving manufacturers to look for ways to reduce costs and design better.
The design decisions that engineers make have a significant impact on final cost of products. With the right resources, engineers can make smarter decisions using a digital twin of the final product that enables them to reduce cost of products without sacrificing quality to deliver better products, and improving company profitability.
The most common business challenges are getting products to market faster, keeping up with customer demands, reducing design costs and being able to implement time-saving systems without excessive downtime.
In essence, making smarter decisions that lead to better products is critical to remain agile in today's complex product development environment.
Time is of the essence
Getting products to market faster is often the biggest challenge faced by companies. These organisations have ideas for new products and can see potential market opportunities. But they are faced with having to exploit these opportunities quickly and cheaply, often against lean competitors that are able to churn out new products faster.
In today's highly competitive market, the window of time and opportunity to recoup development investments and bring in revenue is shrinking. This places renewed pressure to get to market as quickly as possible, to maximise profitability and be lining up the next new product.
Getting to market first can lead to many positive results. Not only does it enable the business to capture revenue faster, but it also provides proof in showing leadership through innovations, leading to increased market share and being forefront in the mind of customers.
Product design
Any designer that has used a traditional 3D design system, or is considering moving to a history-based tool, is probably aware of some of the technical challenges that stand in the way. These systems require models to be built in a certain way and use complex rules to preserve shape and size. On the flipside, getting to market requires fast turnaround on new and innovative ideas.
In fact, according to research by industry consultant, the Aberdeen Group, nearly four out of ten (39 per cent) designers struggle with model creation when using a traditional 3D CAD tool. If designers can't capture ideas fast enough, they can't be innovative and develop new product fast enough.
Your customer is always right
Time to market is not the only speed related element the modern manufacturer has to keep in mind. Keeping up with customer demands also tends to be one of the biggest challenges faced by these companies today.
Being able to service customers better not only means increased revenues, but can lead to building a better relationship which can lead to more repeat business. But keeping up with customer demands is often easier said than done. There are frequently requests for modifications and alterations to product designs, leasing to lost time due to rework and data management, as well as reduced ability to reuse existing design.
Aberdeen's research also found that most designers and engineers struggle with the ability to alter existing designs for new uses. Because traditional CAD requires models be build and edited a certain way, making fast flexible changes often can't be done. If fact, over half the respondents claim that traditional history-based systems require the original designer to make the change. It's clear that responding to a customer's needs faster requires the right tools that will let designers repurpose existing designs for new uses.
Lowering costs
As well as time, one of the biggest challenges faced by companies is delivering products at a lower cost. Despite fierce competition and customer demand for low costs, businesses can't afford to compromise on quality. Cost may be everything, but figuring out how to cut costs without cutting corners is the trick.
Once again, design and product reuse tends to be a good solution. Reusing existing data from previous designs, suppliers, customers or downloaded parts makes perfect sense, but Aberdeen's research shows that almost half of users of history based 3D modelling tools worry about being able to do this effectively.
Most 3D CAD systems can import data, but making edits or integrating parts in to existing designs is where the challenge is. Often remodelling is required, but this generally means wasted money. As such, those looking to cut product costs need to make sure they are able to edit imported data with the same speed and flexibility as if it were a native design.
A complete design solution
It is to overcome these challenges that Siemens PLM Software provides an end to end solution with the Solid Edge portfolio, which includes mechanical design with Solid Edge (Large assemblies, parts, generative design, sheet metal, piping, sheet metal, drafting and more…) plus applications for electrical design (wiring, harness, PCBs), simulation (Femap for analysts, integrated tools for designers, plus heat and flow dynamics), manufacturing (for both additive and subtractive methods), technical publications, data management (scaling from design management tools to enterprise with Teamcenter integration), and collaboration tools plus many 3rd party applications. Linked through synchronous technology they allow companies to accelerate design, get better reuse and edit existing and imported models more efficiently to take ideas from design to production with ease.
Conclusion
Regardless of the state of the economy, businesses cannot afford to sit still and stagnate. Savvy companies are looking at ways of tweaking their offerings to respond to customer demand in a way that is cost – and time – effective. In fact, according to Aberdeen's research best-in-class companies who take action see 86 per cent of products meet cost targets, launch on time and meet quality targets. The also see an average decrease in product costs of six per cent, leading to a 14.8 per cent increase in profit margins.
Whether trying to improve time to market, customer service or product costs, effectively managing design data is critical to remain agile in today's complex product development environment.
With a single, comprehensive design platform, businesses can more readily respond to changing customer demand and expand their portfolio of services. Easier access to existing models, combined with better collaboration and simpler design reuse, ultimately leads to smarter decision making and better products. This means more loyal customers and better bottom line.
Learn more and try Solid Edge here: https://solidedge.siemens.com/en/
This article first appeared on the Siemens Digital Industries Software blog at https://blogs.sw.siemens.com/solidedge/beyond-cad-solid-edge-a-complete-portfolio/