Products
Toward modern maritime vessels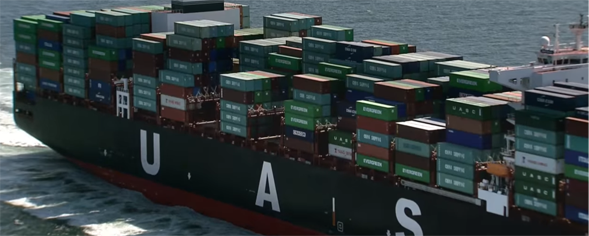 The drives of modern maritime vessels are becoming increasingly complex due to new systems to reduce consumption, for example using waste heat recovery (WHR), and for emissions reductions to fulfill ever-stricter environmental regulations. However, with the increasing number of systems, the number of potential sources of failure also grows. Therefore testing the ship's functions using on-board diagnostics is becoming more important. These supervision and inspection systems are designed to uncover malfunction of components during operation, thus increasing the efficiency and reliability of the system.
Integrating diagnostic functions provides great challenges for the developers. In shipbuilding, tiny production volumes for system configurations – right down to one-off manufacture – are quite normal. Database values containing desired parameters (particularly with regard to parameters in the overall system) are, due to the high number of variants, generally not available at all or only to a limited extent.
Siemens PLM Software has developed a software tool for on-board diagnostics especially for monitoring WHR systems according to the Rankine principle, thanks the Simcenter solutions. It is based on the individual evaluation of each component using its characteristic exergy loss. Here the system calculates the setpoints for each operating point dynamically and individually, using complex simulations based on a thermo-economic model. This approach is fundamentally different from concepts used up until now, which merely compare measurement values with stored standard setpoints from a database.
In the future, WHR systems will be used increasingly as a measure for improving efficiency on marine vessels. This means the question of reliable and focused fault detection will also become more important. Siemens has adapted to the resulting requirements early on and has developed an innovative simulation-based diagnostic system. The monitoring tool is linked with the SISHIP EcoMAIN operation management system as a software module. Since 2011 it has been used on a container ship with a drive power of 60 MW and is continuously optimized during operation. After having proved itself there, further deployments are now under development.
See what Kay Tigges, Senior Naval Engineer at Siemens Marine, explains how Simcenter helped them to develop a waste heat recovery system management tool for their SISHIP EcoMAIN communication platform.
This article first appeared on the Siemens Digital Industries Software blog at https://blogs.sw.siemens.com/simcenter/toward-modern-maritime-vessels/