Products
Reaching ultra-low fuel consumption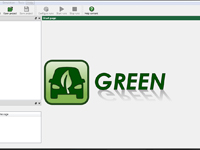 Lots of things have changed since Toyota launched that first hybrid Prius back in the late 1990s. Today, thanks to a variety of factors from generous Norwegian government subsidies to a certain scandalous German automotive manufacturing giant to more free charging stations in many urban environments, electric and hybrid vehicles no longer take a back seat in top-of-mind consumer awareness. If you look at the latest top ten EV and hybrid manufacturers' list, you find everyone there with Tesla, Chevy, Nissan and BMW taking the top spots in October 2015 respectively.
Stylish and a blast-to-drive (or so they say), Tesla is definitely leading the EV pack today, but let's not forget that the only car they make is an EV. Toyota was definitely a pioneer, but seems to have lost its early-adopter momentum. Only eight years on the market, Chevy, being such a classic American brand, has a certain following in the US with the Volt. But the world's fourth-largest car manufacturer, Renault-Nissan, is proving to be a constant presence in the EV market with the popular Nissan LEAF. (The automotive community is buzzing with the excitement about the 2016 model with its best-in-class range of 172 kilometers per charge.)
Although most people would prefer a sleek Tesla and its 435 miles per charge range (comes with a rather steep 85,000 USD price tag as well), most people could probably afford the LEAF (with a more reasonable 29,000 USD price tag). This is not surprising since the Renault-Nissan Alliance Group prides itself on delivering eco-friendly vehicles at reasonable costs. The Alliance already claims about 70 percent of the worldwide electric vehicle market and aims to expand its vehicle range by developing advanced hybrid architectures with the help of dedicated tools, like Simcenter Amesim software.
Read the complete Renault case study
This article first appeared on the Siemens Digital Industries Software blog at https://blogs.sw.siemens.com/simcenter/reaching-ultra-low-fuel-consumption/