Products
Not too little, not too much – how to optimize your propulsion power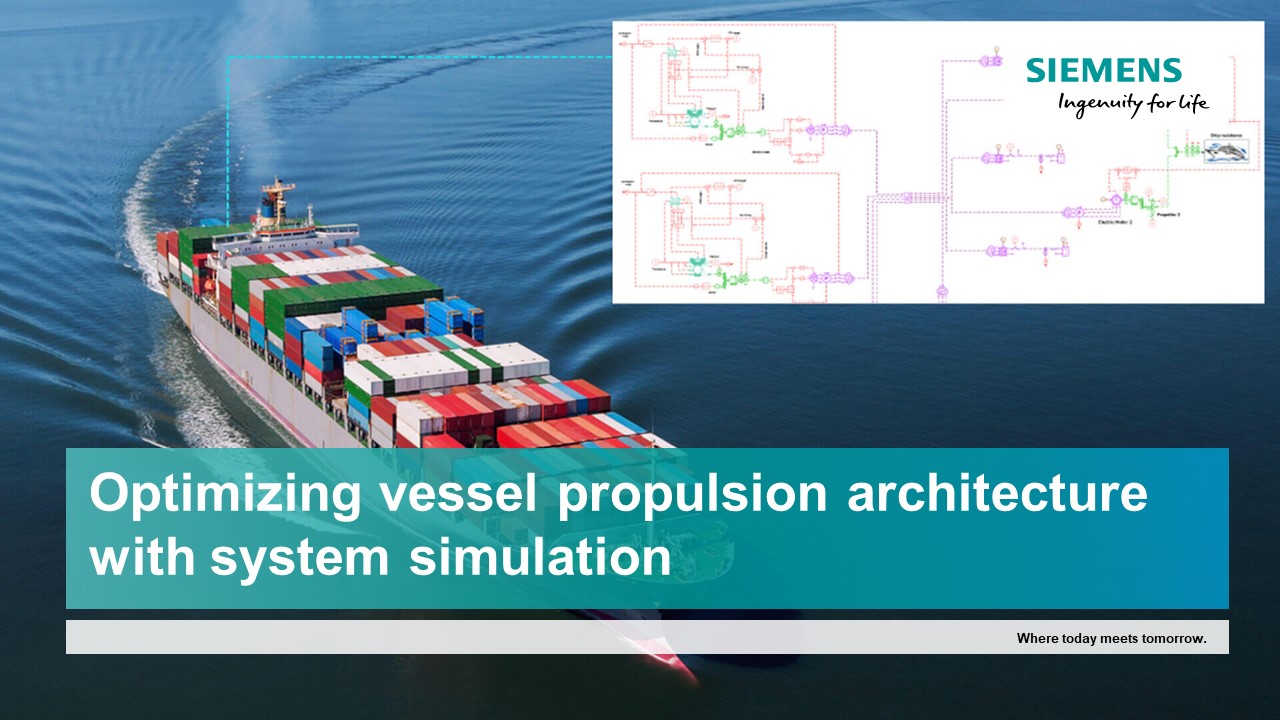 Ships are the backbone of the global transport network. Ensuring their efficiency is vital, both now and in the future. How can system simulation optimize vessel propulsion power and ensure fuel efficiency?
The headlines have been full recently of changes to our daily lives: more working from home, less travel. But while we are changing our daily rhythms and routines, global supply chains are – thankfully – continuing. Services, such as customer support and yes, my work in marketing, can be supplied remotely, but goods still need to be transported. And the shipping industry, the backbone of the global supply chain, has been working hard to keep supplies moving around the world.
Due to its size, the shipping industry is also one of the biggest emitters of greenhouse gases. Many vessels, burning large amounts of less-than-clean diesel fuel, means that emissions from world shipping are as large as many developed countries. Fuel prices are currently at record lows, relieving economic pressure on shipping companies. But required ship efficiency targets continue to increase. Ship owners are looking for the most efficient vessels and operating patterns.
If you want to reduce vessel emissions, one obvious area to target is the propulsion system. A correctly-sized propulsion system will operate at the optimal efficiency for the vessel type and size. But how do you assess the complete system, both the engine, the propellers, and the interaction between them? What about complete performance over a range of operating conditions, or realistic sea conditions? Ensuring the correct propulsion power at one operating point is not enough: true efficiency comes from designing the correctly-sized propulsion system for the complete mission profile of a vessel.
We have discussed the value of system simulation for vessel architectures on this blog before.  In our latest system simulation focused webinar, Romain Nicolas discusses the value of system simulation for propulsion systems. He also demonstrates how easy it is to set up and evaluate a simulation and presents case studies to highlight the benefits and cost savings of this approach.
Watch now to learn:
Why you need system simulation as part of your vessel design approach
How to determine the propulsion power needed for any kind of vessel in any sea conditions
How to compare different propulsion architectures for fuel oil consumption, pollutant emissions and performance
An example optimization of OPEX and CAPEX of a vessel for a given mission profile

This article first appeared on the Siemens Digital Industries Software blog at https://blogs.sw.siemens.com/simcenter/not-too-little-not-too-much-how-to-optimize-your-propulsion-power/