Products
Launching the Orion: NX CAE Success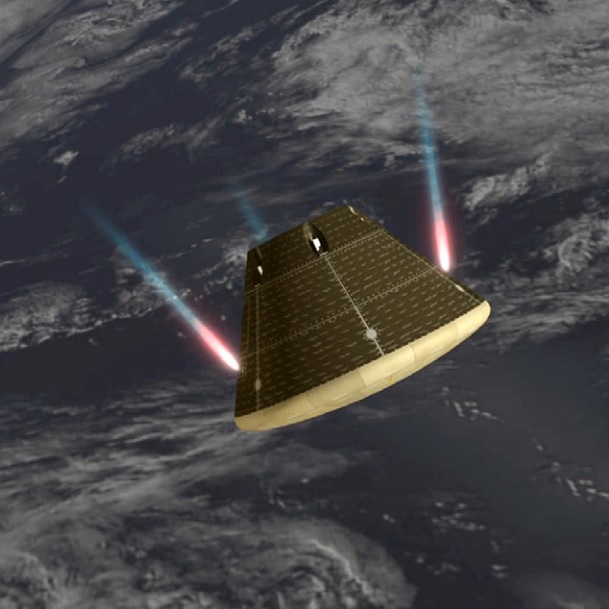 Most people are sound asleep at 3:30 a.m., but on December 5, I was wide awake with excitement. What could possibly be worth getting up for, let alone getting excited about, in the middle of the night? The Orion would launch today, and I wasn't about to miss it. This was the second early day for me because the launch was canceled the previous day.
The majority of Orion was developed on software from Siemens PLM. I worked with the CAE team from Lockheed-Martin, Orion's primary contractor, and subcontractor Honeywell to help build a successful vehicle. United Launch Alliance (ULA) produced the launch vehicle using NX CAE.
I spent a lot of the last year with all three companies to make sure that the engineers have the tools they need. Our users put in a lot of time and effort to the make the test successful, and it was. Their dedication is what got me out of bed in the middle of the night.
Then, to my surprise, on a visit to ATK I found out they provided the Orion's solid rocket motor. How wonderful to know that four of our NX CAE customers were involved with the launch. It was exciting to see live.
If you want to see the launch for yourself, log on to NASA. There are some great pictures of the launch and touchdown along with videos, and you won't have to get up at 3:30 a.m. to see them.
This article first appeared on the Siemens Digital Industries Software blog at https://blogs.sw.siemens.com/simcenter/launching-the-orion-nx-cae-success/