Products
Launch of StreetWise+ Project to enable safe automated driving using scenario-based virtual assessment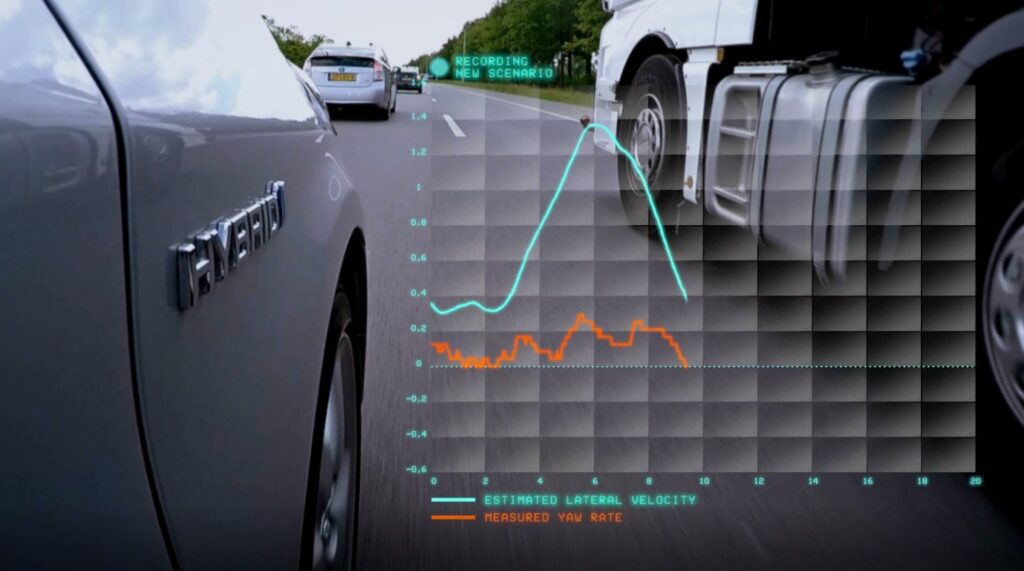 What is StreetWise+?
TNO, Siemens DISW and Itility have started a TKI project so-called "StreetWise+" to develop and demonstrate the use of virtual simulations for safety assessment of Connected Automated Driving (CAD) systems. The conventional test method and case-by-case testing of individual functions of CAD systems is no longer sufficient to ensure operational safety on the road. This project enables Virtual Assessment of CAD systems using Simcenter software and a large variety of tests based on TNO's StreetWise technology.
Why virtual assessment is necessary?
Technological innovations in road mobility systems follow each other in swift succession. Rapid advances are made in digitalization which allows for further connecting vehicles and infrastructure, increasing possibilities for cooperative mobility solutions. In this way, automation solutions become increasingly complex and driving functions become more and more integrated. Currently, systems enter the market in the passenger car domain, which are able to completely take over control of the human driver for part of the trip. A new UN-ECE regulation dealing with ALKS (advanced lane keeping system) under conditions allows drivers to take their hands off the steering wheel and their eyes off the road during such driving phases!
National vehicle authorities (such as RDW) are asked to allow such vehicles onto the public road. However, an appropriate system for type approval of such innovative vehicles is not yet in place. Also consumer organizations such as Euro NCAP, that provide a safety rating to new passenger cars entering the market, have difficulty in providing a proper safety assessment of vehicles because the integration of functions and the increased automation, require an ever increasing number of tests to appropriately cover the operational design domain of these new cars.
Scenario-based safety assessment is a key aspect for the verification and validation (V&V) of Connected Automated Driving (CAD) vehicles. As CAD systems become increasingly complex, massive testing and therefore virtual validation plays a vital role in the V&V framework. We are working to bring you a solution that will give you access to all these scenarios allowing you to apply to your developed CAD functions. This saves you time and resources and allows you to create the safest design and reassure your customers that you have looked at as many scenarios as possible.
How does StreetWise+ address safety assessment?
Siemens DISW developed a virtual safety assessment framework using Simcenter Prescan and HEEDS to run a large variety of virtual scenarios. Simcenter Prescan enables engineers to develop sophisticated and most realistic physics-based sensor models (e.g. physics-based camera, radar and lidar) and a vast variety of environment modeling objects and materials properties. This tool also provides the possibility to import generated scenarios in the format of OpenScenario and OpenDrive files. HEEDS is a powerful design space exploration and optimization software package automating the analysis workflow. In this project, Siemens' virtual safety assessment framework will be used to first import scenarios extracted by streetwise methodology and then perform massive testing to assess the safety of Advanced Cruise Control (ACC) combined with Intelligent Speed Assist (ISA).
TNO has developed StreetWise methodology, to build and maintain a real-world scenario database, suitable for testing and validation of CAD systems. Currently, StreetWise provides a solution on how to identify, parameterize and characterize scenarios from object-level in-vehicle sensor data provided from a fleet of vehicles driving on public roads. In this project, TNO extends this method to identify and characterize scenarios using roadside-based camera systems. Moreover, TNO will integrate the effects of communication signals in the scenario definition, to accommodate assessment of communication-based automated systems, such as C-ACC (platooning), C-AEB (communication enhanced autonomous emergency braking), or Intelligent Speed Adaptation (ISA) functionality. Furthermore, the scenario models will be extended to allow multiple interacting actors to be part of the description of complex scenarios.
Itility will ensure efficient cloud-based data processing and will develop a data stream quality check using their expertise in anomaly detection methods. Working closely together with TNO and Siemens data scientists and software engineers, Itility will support the development of the statistical driver models and relevant APIs.
As the research proposed in this project has a good match with the HTSM Automotive Roadmap, the project received TKI funding. The project will run until December 2022.
For TNO's news release, click here.
For further information
Authors
---
This article first appeared on the Siemens Digital Industries Software blog at https://blogs.sw.siemens.com/simcenter/launch-of-streetwise-project-to-enable-safe-automated-driving-using-scenario-based-virtual-assessment/