How real-world experience with Simcenter and Formula Student racing teams helped two former students land that first job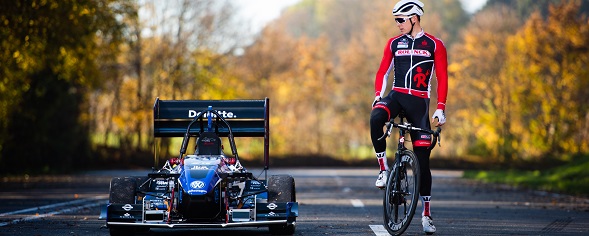 It's been quite the year. And as universities around the world hand out diplomas, we thought we'd wrap up a year of inspirational Simcenter for Academia blogging with some advice straight from the source: recent graduates.
We recently chatted to two former students who credit their early exposure to Simcenter during university Formula Student teams for the successful engineering careers they are starting now. Take a few minutes to meet Valentyn Haidai and Thomas Nyhues and hear what they have to say about Siemens, Simcenter, and school.
Valentyn Haidai, student from Karlsruhe Institute of Technology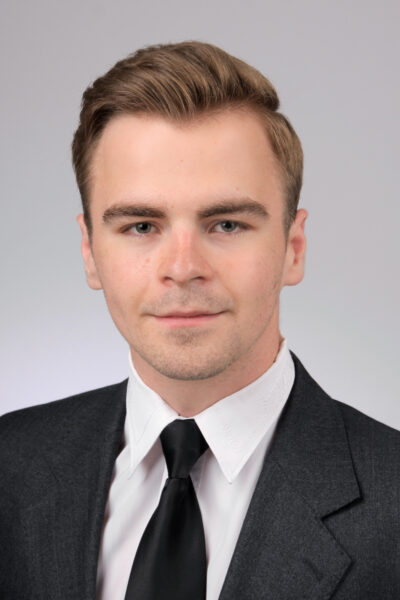 Valentyn Haidai is a young Ukrainian engineer who studied at the Karlsruhe Institute of Technology (KIT) in Germany. He graduated in 2019 with a degree in mechanical engineering. During his third year of university, he joined the Formula Student team at KIT. Thanks to a sponsorship by Siemens, he was introduced to Siemens digitalization tools like Simcenter STAR-CCM+ as part of the aerodynamic team. Hooked immediately, he knew aerodynamics, simulation and thermal dynamics was the direction he was going to take as a young engineer.
"While I was studying, I was looking for internships where I could work with Simcenter STAR-CCM+ as part of my bachelor's thesis. During my first one, I was at Porsche Motorsports working on the Formula E cooling system development using Simcenter STAR CCM+. My other internship was at Mercedes-AMG working on full vehicle aerodynamics where I worked with my team mentors and prepared the data for further CFD simulations using Siemens NX," explains Valentyn Haidai.

First job experience as CFD-thermal engineer
Valentyn Haidai joined the Bertrandt Group in March 2020 as a CFD-thermal engineer where he uses Simcenter STAR-CCM+ on a daily basis.
"My knowledge of Simcenter STAR-CCM+ absolutely helped to get the job. The main question during the job interview was, 'Could I start working immediately in Simcenter STAR-CCM+?' The Bertrandt Group is an engineering consultancy so we work directly on projects from our automotive customers. It was important to the team that I didn't need 3 months of training. With my Simcenter STAR-CCM+ experience, I could start to work on projects as soon as IT got my PC set-up," adds Valentyn Haidai.
He is looking into Simcenter Amesim at the moment as well. "It seems to be a great tool that you can couple into CFD simulations, switch between certain parts of the system in Simcenter STAR-CCM+ and review the entire cooling system using Simcenter Amesim," he adds.
Valentyn's advice for other students
"Regarding Siemens tools from my side, I can highly recommend learning Simcenter STAR-CCM+ if you are interested in aerodynamics or thermal engineering areas. It is a great tool."
"It is important to share experiences with other users and gain experience from people who really know the tool. Plus there is the Siemens support portal if you have the license. And there are also some great webinars. I recently attended one on heat sink development. It was one of best ones I have seen from Siemens," concludes Haidai.
Thomas Nyhues, Student at RWTH Aachen University
Our next interviewee is freshly graduated. Thomas Nyhues received his masters in mechanical engineering from the RWTH Aachen University in Germany in May 2021. Although he admits to being exposed to Siemens NX and Simcenter during lectures at university, he is the first to admit that the real training with Simcenter happened when he joined the Formula Student Team Ecurie Aix of the RWTH Aachen University in 2017.
"My experience on the student team was so valuable. You really work on something that is your passion. It is something that you want to do. You don't have to do it. I think that is the main point. You really get into the Siemens products. Sure you spend hours and hours, but you have fun doing it," he states.
He modeled aerodynamics aspects with Simcenter STAR-CCM+ in 2017-2018. Then he switched to battery cooling on a special Siemens project called Battery-AiX using Simcenter STAR-CCM+ and Simcenter Amesim in co-simulation.
First experience as PhD student to design battery using simulation
In early June, he joined MAHLE International as part of his PhD work.
"For my Ph.D. thesis, I am working on battery thermal management. The whole experience on the Formula Student team and the project with the Siemens team really helped me get this Ph.D. position. The fact that I already had extensive experience with battery design and simulation using Simcenter STAR-CCM+ was a key factor," explains Nyhues.
Thomas' advices for other students to use Simcenter
"Get involved in projects that you find interesting outside your studies as soon as possible. Maybe an exam doesn't work out as planned, and you are a bit down. You just go to the workshop and get your motivation back. It's encouraging to see if what you have worked out in theory on paper also works out in the digital simulation and on the race car."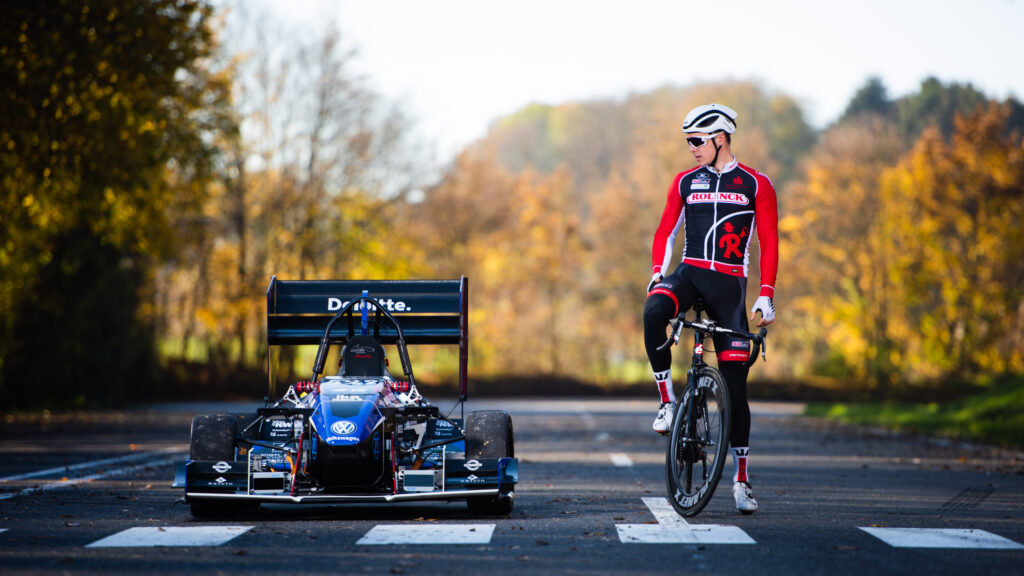 Good luck to Thomas and Valentyn and all the other recent Simcenter graduates around the world from everyone on the Simcenter team.
This article first appeared on the Siemens Digital Industries Software blog at https://blogs.sw.siemens.com/simcenter/how-real-world-experience-with-simcenter-and-formula-student-racing-teams-helped-two-former-students-land-that-first-job/