Products
How can simulation help the medical industry?

For winter sport, the perception of risk is currently focused on the ongoing health-crisis. But in fact, winter sport is amongst the most dangerous leisure activities for it's own merit. Article: Skiing is a dangerous sport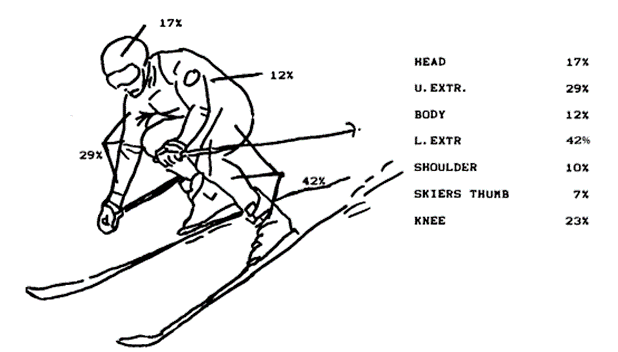 In this, 42% of injuries are related to hip, knee and ankle. These often require surgery up to prosthesis.
Do you know, how manufacturers can ensure structural integrity and durability of such prosthesis? There is no component, where "First time right" is more important. An implant needs to last for decades to come. In this blog we will show you, how verification can be carried out. With help of simulation and Simcenter 3D it can be done prior to actually producing the prothesis.
An end to end process together with CAD and Manufacturing integrates Simulation. The next animation shows the preprocessing. The setup of the structural simulation considers the loads on the prothesis. This yields the stress distribution in the critical regions to verify structural integrity of the design.
Now, the magic behind this process begins: It allows the designer to quickly modify the part and directly validate changes with immediate updates of simulation results. This way iterations ensure the implant is produced as light as possible, while being strong & durable.
Conclusion
Simcenter 3D speeds up the simulation process by combining best-in-class geometry editing, associative simulation modeling and multi-discipline solutions. Fast and accurate solvers power structural, acoustics, flow, thermal, motion, and composites analyses, as well as optimization and multi-physics simulation.
Find out more on Simcenter 3D.
Whether you prefer Ski or Snowboard as your wintersport of choice does not matter, as long as you keep it safe and enjoy your winter holidays! (Find out here , how to verify, which one is more exciting.)
This article first appeared on the Siemens Digital Industries Software blog at https://blogs.sw.siemens.com/simcenter/how-can-simulation-help-the-medical-industry/