Products
Ground vibration testing (GVT) master classes 2023

USA: Patuxent River, MD, June 5 – 8, 2023
Europe: Sint-Truiden, Belgium, September 19 – 22, 2023
Whether you are developing a new VTOL aircraft, a spaceplane or working on an aircraft modification, ground vibration testing (GVT) can provide essential insights into the dynamic behavior of the structure. Modal parameters obtained during GVT such as resonant frequencies, mode shapes or damping help to detect potential design issues and validate modeling assumptions. GVT is also a major milestone in the certification process of newly developed aircraft, right before the first flight.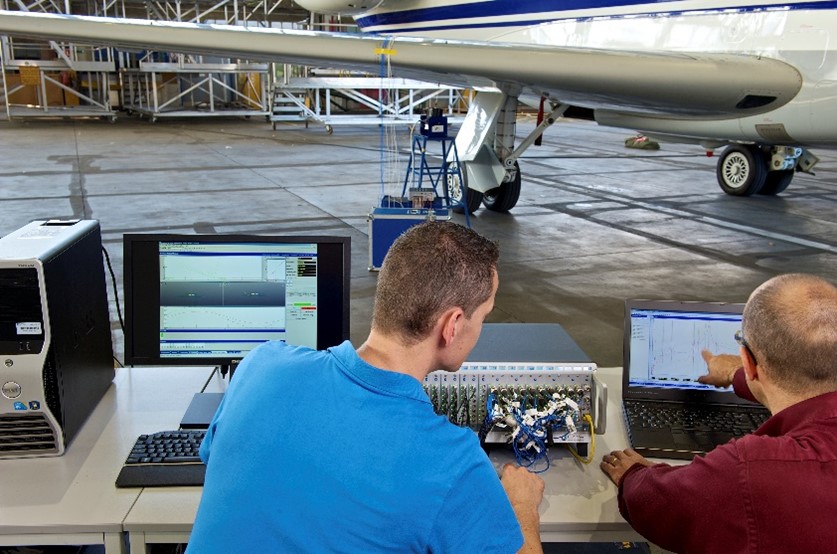 But properly executing such an important test requires specific know-how and careful preparation. Ensuring that the necessary data is collected with the right level of accuracy and in a timely manner is key to ensuring the aircraft program and certification plan are maintained.
Many questions arise when preparing and executing a GVT campaign:
How should the aircraft be suspended?
How many sensors should be used and where should they be placed?
How to ensure that all vibration modes – including closely-spaced ones – are properly identified?
What kind of excitation devices and signals should be used?
How to efficiently use the collected data to correlate and update simulation models?
All these questions and many others you might have on the topic will be answered in detail by leading experts during the GVT master class. This 4-day extensive training brings you to the unique location of a military base, where presentations are supported by live demonstrations of ground vibration tests on a full-scale aircraft, as well as hands-on sessions during which you will be able to rehearse the full process on a physical scale model.
Main topics covered during the master class
Day 1:  GVT process overview, aircraft suspension techniques, pre-test analysis, instrumentation and setup validation
Day 2: random excitation techniques, modal analysis techniques, rigid body properties measurement, acquisition and modal analysis based on random excitation
Day 3: shaker-structure interaction, sine excitation techniques, digital image correlation and optical techniques, acquisition and modal analysis based on sine excitation, specific challenges of helicopters and VTOL aircraft
Day 4: aircraft structure interactions, normal modes testing techniques, non-linearity assessment, finite element method (FEM) model updating, flight flutter testing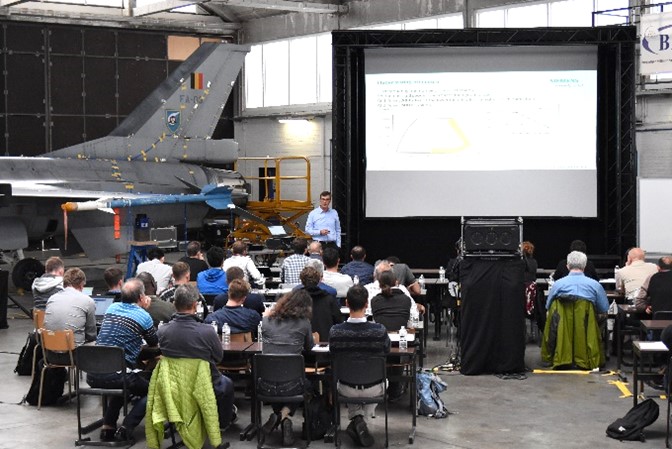 The GVT master class also aims at strengthening your network and creating an inspiring space where innovation happens. It is the ideal place to meet professionals who share the same interests as you and broaden your network to exchange insights and best practices.
The next editions will take place in the USA in June 2023 and in Belgium in September 2023. Don't miss it and book your spot fast: the number of participants is limited!
Click HERE to register now for the USA master class in June 2023
---
Click HERE to register now for the Europe master class in September 2023
Guest speaker USA edition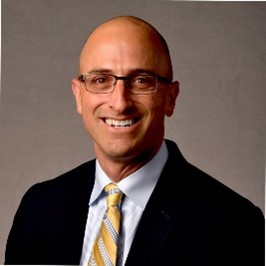 Jason Thomas
Jason Thomas is an FAA Consultant Designated Engineering Representative in external loads, flutter and GVT, and has worked on FAA Part 23 and 25 aircraft initial Type Designs and Supplemental Type Certificate, as well as US DoD military programs with the USAF, US Navy and DARPA. He is currently serving as Lead of Flight Engineering including loads, aeroelasticity and rotordynamics at Joby Aviation supporting the FAA certification of the Joby S4 eVTOL aircraft, as well as President and Chief Engineer of EQ Dynamics, Inc, which is an engineering consulting corporation focused on external loads, flutter and GVT support activity with operations across the US. Mr. Thomas is also currently on the ASTM F44 and F38 subcommittees for small aircraft and UAS certification standards, is the acting Lead/Focal for the F3093 (Part 23 Aeroelasticity) standard and is Lead for the WK77098 eVTOL loads and aeroelasticity standards development.
Guest speaker European edition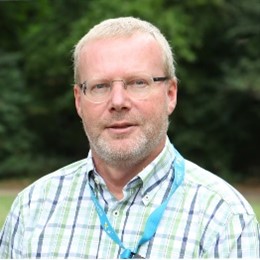 Wim Doeland
Wim Doeland is a Senior Structures Expert at EASA, European Union Aviation Safety Agency. He has been involved into major international certification and validation programs (BA CL-300, MRJ-200, B747-8, B787, EA-500, PC-24, A350, C919…). He is also in charge of the policy and rulemaking for CS-25 (EASA structures focal).
You might also be interested in…
This article first appeared on the Siemens Digital Industries Software blog at https://blogs.sw.siemens.com/simcenter/ground-vibration-testing-master-class/