Products
Announcing the release of Femap version 11.3 – "honed to a higher sharpness"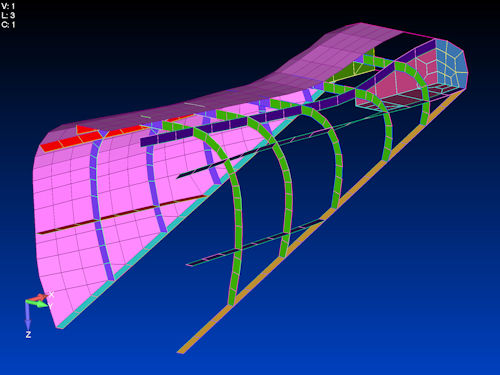 We're very pleased to announce that Femap version 11.3 has now been released to manufacture, which means it's also available for download from the GTAC support site accessible with your webkey. Femap 11.3 includes something that should benefit most aspects of the simulation process from model creation, solver support and analysis, to results postprocessing, and more.

Of Femap version 11.3, George Laird of Predictive Engineering remarked, "It just feels more sophisticated, like a knife that has been honed to a higher sharpness."

Femap 11.3 includes a wide variety of updates that include preprocessing workflow streamlining, interactive mesh refinement enhancements, extended solver support, postprocessing extensions, visualization, view control and performance improvements.

Preprocessing
There's an updated connection manager which streamlines the process of setting up connection regions between components in the model. There are viewing enhancements including a new draw/erase toolbar, and a new ability to "walk through" the model and view it from the inside helping with model visualization. Also there are new view control improvements that make it much easier to control view rotation and zooming.

Watch the visualization and view control enhancements video.

Watch the preprocessing capabilities video.
Meshing
Meshing updates in Femap version 11.3 include a new max quads meshing tool, minimizing creation of triangles. There is also an interactive mesh refinement capability that's a fast way of getting more detail on the model where you need it, and mesh smoothing improvements for highly curved surfaces.

Watch the meshing enhancements video.

Solver support
There have also been numerous enhancements to solver support including attaching to Abaqus ODB files, CBUSH equivalent elements for Abaqus and ANSYS, and Nastran solution control.

Watch the solver support enhancements video.
Postprocessing
The creation of arrow plots has been simplified and extended allowing faster visualization of output components and automatic selection of output components. Also, transformations can now be performed directly on-the-fly.

Watch the postprocessing enhancements video.

Performance improvements
Performance graphics continues to add support for graphic symbols and labels for more element types greatly speeding up on-screen graphic response.

You can find out more about this release from the Femap 11.3 website, read the Femap 11.3 Fact Sheet or view the Femap 11.3 what's new presentation on SlideShare.
This article first appeared on the Siemens Digital Industries Software blog at https://blogs.sw.siemens.com/simcenter/announcing-the-release-of-femap-version-11-3-honed-to-a-higher-sharpness/