Products
Digital Polarion Advent Calendar 2021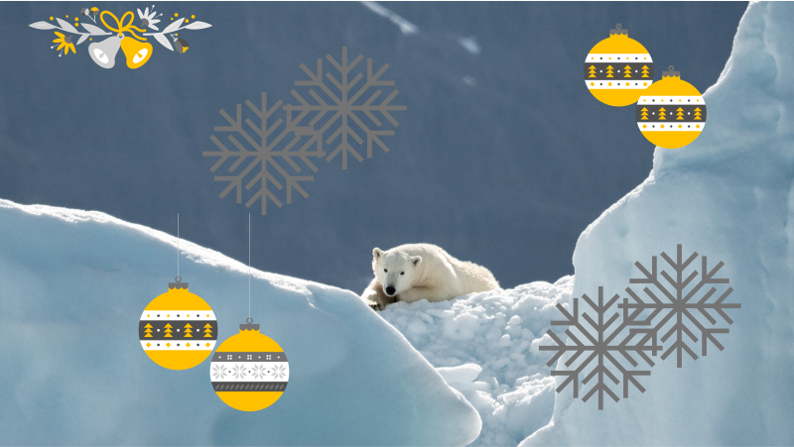 Christmas is coming again and this year we would like to say
THANK YOU
to all our customers, partners, users for a great year 2021!

Hereby we would like to give something back in the stressful pre-Christmas period and enchant you the month of December with small Polarion presents.
So be excited about the 1st of December and the following 23 days and open 24 Polarion Advent Calendar Doors with us.

Stay healthy.
Your Polarion and Partner Team
Please note: Due to the Advent calendar, we will not be running Polarion4U sessions in the month of December. We look forward to seeing you again for these sessions in January.
---
01.12: How to create your Christmas Wish List in Polarion
To create a Christmas Wish List please use the Active Questionnaire Widget from the Extension Portal.
How to install:
---
02.12: How to do a Behaviour Risk Assessment in Polarion
Would you also like to know how to get an overview of your risks before Christmas to ensure that all wishes come true? Then use the 30-days for free trial version of the Risk Sheet in Polarion (add-on) from Nextedy. Good luck!
---
03.12: How Santa uses Polarion to approve all Christmas Wishes
Have you ever wondered if Santa still uses pen and paper? As we saw in the first two doors, no. He collects all the wishes digitally, then does a risk assessment and finally he releases all the wishes digitally in his Santa workflow.
Also be curious how he works collaboratively with his little helpers.

If you have any further questions about Santa's approach, we recommend that you clean your shoe until 06th of Decemember – maybe there's a training session waiting in your shoe then.

But until then, feel free to take a look at the avaWorkflow template from our partner avasis.
---
04.12: How Santa uses Polarion Xcelerator Share to collaborate with his little Helpers
Now that Santa has released all the wishes digitally, he wants to share them with his little helpers digitally and ad-hoc. See how Santa does this with his little helpers via the new ad-hoc collaboration platform Xcelerator Share.
Curious? Check also this: Polarion with Xcelerator Share & Polarion with Xcelerator Share (Deep Dive)
And for further details get in touch with us!
---
05.12: How Santa can also collaborate with his little helpers via SharePoint
Upload LiveDocs from Polarion as PDF to Sharepoint
Quite often Santa needs to save a PDF version of LiveDoc in a Document Management System for Audit or to give access for many users to the published document.
This can be solved by using a Java extension. The extension is copied on file system of Polarion and configured for Workflow of each LiveDoc type. Garantis explains in a short video how Santa does it.
---
06.12: How Santa expands his knowledge about Polarion
Polarion On-demand Library free Access
Have you cleaned your Santa Claus shoes? If so, you'll be happy to receive a free 30-days trial of Polarion On-demand Library. Take the chance and write an e-mail to susan.faust@siemens.com with your name and e-mail address on St. Nicholas Day (06.12). Afterwards you will receive a confirmation of receipt and in the new year 2022 (2nd week of January) a voucher with the access code for a 30-days use of the on-demand Polarion library.
Disclaimer: Please take into account that email arrivals will only be considered on 06.12 (in the respective time zone).
---
07.12: How Santa uses HighCharts in Polarion
Our Santa Lionel will explain you how to integrate Highcharts into Polarion and has also some code snippet gifts for you.
---
08.12: How Santa adds an automatic list of document baselines to his LiveDocs
For proper document release management, Santa needs to quickly identify previous baselines. It's then handy to have a document Wiki Content block that correctly lists all document baselines even when the document was moved or renamed in the past. For each baseline, the table includes the baseline name, a hyperlink to the document revision, the revision number (+ link to the LiveDoc Compare View), and the baseline time and date.
To get Santas Code please visit Santas Extension Portal.
---
09.12: How Santa manages the variability of his sleigh with Polarion Variants
Santa has a Sleigh with Reindeers and depending on where he travels, he wants to reconfigure his sleigh with different functionalities such as heating seats, song to be played on gramophone, reindeers to pull the sleigh and so on. For this, his Elves Engineers came up with a smart idea. They introduced Polarion Variants to easily configure his sleigh based on feature modelling. Get an overview of their systematic reuse approach in this 7 minute video, provided by pure systems.
---
10.12: How Santa exports all his attachments via the avasis Attachment ZIP Exporter
Export Work Item attachments with a single click as ZIP! This servlet creates a single zip file containing all attachments of Work Items that are part of a Polarion LiveDoc.
With this smart solution, Santa avasis ensures that all of the children's handwritten wish lists are also exported digitally to the little helpers – with one click!
Open the ZIP file to get also this smart extension and the installation guide.
THE SOLUTION IS PROVIDED "AS IS", WITHOUT WARRANTY OF ANY KIND, EXPRESS OR IMPLIED, INCLUDING BUT NOT LIMITED TO THE WARRANTIES OF MERCHANTABILITY, FITNESS FOR A PARTICULAR PURPOSE AND NONINFRINGEMENT. IN NO EVENT SHALL THE AUTHORS OR COPYRIGHT HOLDERS BE LIABLE FOR ANY CLAIM, DAMAGES OR OTHER LIABILITY, WHETHER IN AN ACTION OF CONTRACT, TORT OR OTHERWISE, ARISING FROM, OUT OF OR IN CONNECTION WITH THE SOFTWARE OR THE USE OR OTHER DEALINGS IN THE SOFTWARE.
---
11.12: Santa offers an AI workshop for his little helpers
Santa always finds that his little helpers have a big question mark on their faces when it comes to the topic of AI, so artificial intelligence. That's why he asked his partner Drimco to offer a 2-hour AI workshop in January. Are you also interested? Then be curious about the January event that will be part of the Polarion4U session.
Date and time will be published soon via the popular Polarion channels
---
12.12: How Santa keeps an overview of his Baselines in Polarion
Widget to display All Baselines in your Project (Project-level, Collection-level, Document-level)
In real project we use Baselines very often, to create markings/snapshots of the project data. Three types of baselines exist in Polarion: for Project, for Collection, for LiveDoc.
Problem: It is sometimes difficult to get a good overview of Who created When Which baseline, for Which revision.
Solution: Our widget will show all baselines on one page. You can use it as "index of baselines" to jump into each version, or you can use the report to analyse which revisions are used for each baseline and who created them.
Santa Garantis has provided you this widget for free and explains how to install.
---
13.12: How Santa tracks his Christmas Preparation
Simple Tracker Template has been designed to just manage tasks in a project. All the things you do not use to manage tasks has been removed from the UI. This makes it simple and intuitively to be used.
Features:
Tasks to document and assign tasks.
Work packages if you want to group tasks.
Plans to be used optionally
Drag and Drop Kanban Board at Home Page
Create new Task Button at Home Page
You also would like to use this widget to track your Christmas Preparation? Santa ReQonsult has provided this widget for free on the Polarion Extension Portal.
---
14.12: How Santa creates glossary tables for Polarion LiveDocs – avaGlossary
Interested how Santa automatically creates glossary tables for Polarion LiveDocs based on existing Glossary terms documented in form of Work Items? Then check the ZIP File – Santa avasis provides you this template for free.
Solution is provided as a Polarion project template. Just upload the ZIP file under Administration -> Global Administration -> Project Templates.
THE SOLUTION IS PROVIDED "AS IS", WITHOUT WARRANTY OF ANY KIND, EXPRESS OR IMPLIED, INCLUDING BUT NOT LIMITED TO THE WARRANTIES OF MERCHANTABILITY, FITNESS FOR A PARTICULAR PURPOSE AND NONINFRINGEMENT. IN NO EVENT SHALL THE AUTHORS OR COPYRIGHT HOLDERS BE LIABLE FOR ANY CLAIM, DAMAGES OR OTHER LIABILITY, WHETHER IN AN ACTION OF CONTRACT, TORT OR OTHERWISE, ARISING FROM, OUT OF OR IN CONNECTION WITH THE SOFTWARE OR THE USE OR OTHER DEALINGS IN THE SOFTWARE.
---
15.12: How Santa gets a status overview of his distribution list
Are you interested in how Santa gets an overview if he has already wrapped all presents for all children per streets? Then download the Work Item Status Distribution List widget for free by Santa Rainer Kreutzer (SEABAY IT) and see how it can be installed and used.
Check the video how to install and what Santa Rainer does with this widget.
---
16.12: How Santa tracks the snow prognose for Christmas
Interested if we will get snow for Christmas? Then do it as Santa does: Track the snow prognose in Polarion.
Download the LivePages to input the current temperature and to check the recorded temperature values over time as mentioned in the installation guide below:
---
17.12: How Santa uses the new Polarion Connector for Simulink®
Interested how Santa models his Christmas scenarios? Then check the new Polarion Connector for Simulink®
For further details check the Blog Post or watch the video on YouTube
To download visit the Polarion extension portal.
---
18.12: How Santa imports table data into custom fields
Polarion ALM standard import of Word files supports only import of Attributes from horizontally-aligned tables.
Quite often the original data is organized in Word documents with vertically-aligned tables to describe Requirements.
Santa Garantis has created an intelligent "Report Page" to perform post-processing of the imported LiveDoc. The data from table cells will be written into custom fields of workitems. Interested how to do it? Then check the website.
---
19.12: How Santa prepares for new Christmas songs
Do you also have difficulties every year to sing the Christmas songs correctly and to remember the lyrics? Then take a look at how Santa learns new song lyrics for Christmas.
Download the ZIP file and read how to use Santa's Sing Along LiveReport Page:
---
20.12: How Santa uses Save Hook Extensions in Polarion
Santa has been using Save Hooks in Polarion for a while but it was always missing the synchronization of field values between linked Work Items and he also would like to define regular expressions for one or multiple fields that need to be fulfilled for the Work Item to be saved. Therefore our Santa Kevin Schmiechen from Technical University of Munich has shared two new extensions on the extension portal:
Work Item Field Syntax Save Hook
Work Item Field Sync Save Hook
---
21.12: Santa offers a free ISO 26262 workshop
Interested in how Santa works compliant to ISO 26262? Then take part in the free workshops of our Santa Garantis.
To register to one of the workshops follow the link.
For further details about the ISO 26262 Template click here.
---
22.12: How Santa explains Polarion ALM to dummies & kids based on gamification
What is the easiest way to explain to dummies and kids what Polarion ALM is: Gamification! That's why Santa has come up with a playful approach, so that you too can explain to your children what Polarion is in a playful way over the holidays.
---
23.12: Santa explains how to link data in Polarion
In door 22 Santa introduced you to Polarion ALM playful for Dummies and Kids – have you already tried it and are curious what else you can do? Then Santa Garantis has another Polarion in a nutshell video for you.
---
24.12: Santa offers 1 Polarion X instance for free*
Santa offers 1 Polarion X instance for free for the first Polarion Enthusiast who drops an e-mail into Santas account: susan.faust@siemens.com – so be fast: first come, first serve!
*Conditions:
The Polarion X instance will be available for 15 users (incl. licenses) and 3 month of duration (supported regions: EU/US/Asia (excluded China)). Furthermore a quick start training will be provided during the 3 month. A confirmation to the fastest Polarion-Enthusiast will be send out after vacation time in 2022 to discuss the start of duration and further next steps.
Disclaimer: ALL RIGHTS TO THIS PROMOTION ARE OWNED BY SIEMENS. THE CONDITIONS ARE SUBJECT TO CHANGE. THE SOLUTION IS PROVIDED "AS IS", WITHOUT WARRANTY OF ANY KIND, EXPRESS OR IMPLIED, INCLUDING BUT NOT LIMITED TO THE WARRANTIES OF MERCHANTABILITY, FITNESS FOR A PARTICULAR PURPOSE AND NONINFRINGEMENT. IN NO EVENT SHALL THE AUTHORS OR COPYRIGHT HOLDERS BE LIABLE FOR ANY CLAIM, DAMAGES OR OTHER LIABILITY, WHETHER IN AN ACTION OF CONTRACT, TORT OR OTHERWISE, ARISING FROM, OUT OF OR IN CONNECTION WITH THE SOFTWARE OR THE USE OR OTHER DEALINGS IN THE SOFTWARE
Already have your own Polarion instance, but curious about what's coming in 2022? Then register for the Polarion Roadmap Session – EMEA
This article first appeared on the Siemens Digital Industries Software blog at https://blogs.sw.siemens.com/polarion/digital-polarion-advent-calendar-2021/