A Trusted Tool – Polarion qualified for ISO 26262/IEC 61508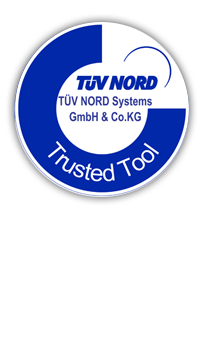 Many verticals such as automotive, medical, and railway are given standards that are necessary for our daily life safety and security. Many of these standards were initially based on manufacturing necessities. However, as the technological world has increased in complexity, the importance of software has also grown.As a result, industries have also seen the rising need to ensure and regulate the building of software. Examples include DO-178 B for aerospace, IEC 62304 for medical industries, and now ISO 26262 for automotive industries that covers more than just the development process.
The need for tools that support these standards is increasing.Polarion has a long history in supporting verticals who are required to fulfill these standards and has proved its qualification based on the numerous successful customer certifications.
Now Polarion has taken the next step in the qualification process- the official certification body TÜV Nord has qualified Polarion as a trusted tool for developing along the IEC 61508 and ISO 26262 standards.
The qualification not only provides our customers the knowledge that many other users have successfully ran certification with Polarion, but it also provides official qualification to reduce individual certification work related to safety management. This is especially vital, as it is no longer allowed to develop software (in these areas) without proven tools.
We are proud and happy to be the first ALM Tool who delivers you an answer to this need!
Additionally, we are working with partners to deliver templates in the different parts to give you ideas on how to handle it practically, speed up your process, and maximize the value that Polarion has to offer – you find the first template here on the Polarion Extensions portal: ISO 26262 Template – Hazard Analysis and Risk Assessment according to ISO 26262 Part 3
Visit the Polarion Automotive Solutions page for a full list of benefits and an overview of the product. There you can also download our "Functional Safety white paper" to learn more about how to achieve functional safety with Polarion.
This article first appeared on the Siemens Digital Industries Software blog at https://blogs.sw.siemens.com/polarion/a-trusted-tool-polarion-qualified-for-iso-26262-iec-61508/