Imagine working really hard over several months to design a product, only to find out when you get to the verification phase that it suddenly doesn't pass the necessary requirements to get to market. This causes a lot of headaches and costs a lot of time. But what if there was some way to know that you're ticking all of the boxes necessary to ensure product validation as you go?
Well, the good news is we're there, technologically speaking. Digitalization is helping companies leverage information throughout the design process to make sure product verification and validation requirements are being met. Not only does it allow companies to maximize efficiency, but it helps them deliver higher quality products from the start. 
Nand Kochhar, Vice President of Automotive and Transportation for Siemens Software, joins us again today as we explore product validation. He'll explain how virtual verification and validation through digitalization is helping companies collect and combine the right information, saving time on the journey towards final integration and validation.
In this episode, you'll hear how continuous validation works, a few of the biggest benefits companies gain by integrating it in the workplace, and the role of simulation throughout that process. We'll also take a peek into the future and hear how product validation is changing with the introduction of new technologies, and how vehicle integration is being considered within the infrastructure of smart cities.
Some Questions I Ask:
What's new about making sure that the final vehicle is meeting the requirements set in the product definition? (1:29)
How does continuous validation work? (3:07)
What are the key requirements that are being validated for software systems? (8:07)
How might verification and validation handle vehicle integrations within existing city infrastructures? (15:38)
What You'll Learn in this Episode:
One major benefit of the continuous verification process (3:31)
The role of simulation (4:20)
The elements of a successful final validation phase (11:21)
The most critical aspect of product validation (18:17)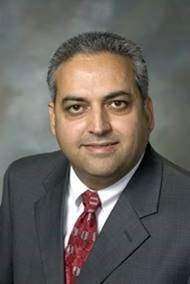 Nand Kochhar – VP, Automotive & Transportation Industry
Nand Kochhar is the vice president of Automotive and Transportation Industry Strategy for Siemens Digital Industries Software. He joined Siemens in 2020 after nearly 30 years with Ford Motor Company, where he most recently served as Global Safety Systems Chief Engineer. In this capacity, Kochhar was responsible for vehicle safety performance of all Ford and Lincoln brand products globally. He also served as Executive Technical Leader, CAE, and as a member of Ford's Technology Advisory Board. Kochhar's tenure at Ford also included executive engineering leadership across a range of disciplines including in product development, manufacturing, digitalization, simulation technology development and implementation.
Kochhar has additionally been active in SAE International, where he has served as Chairman of the Executive standards committee, leader of a cross-industry group focused on driving standards for mobility, autonomous vehicle development, electrification and connectivity. Kochhar also served as Chairman of SAE's Motor Vehicle Council for 2015-16 terms, after which he was named the Vice Chair of Technical Standards Board (TSB) in 2017 and then TSB Chair in 2018 and 2019.
Kochhar graduated from Missouri University of Science and Technology (Missouri S&T) with a master's degree in Engineering Mechanics. He was inducted as a member of the Academy of Mechanical and Aerospace Engineers at Missouri S&T in 2005. He lives in Northville, Michigan with his wife and two kids.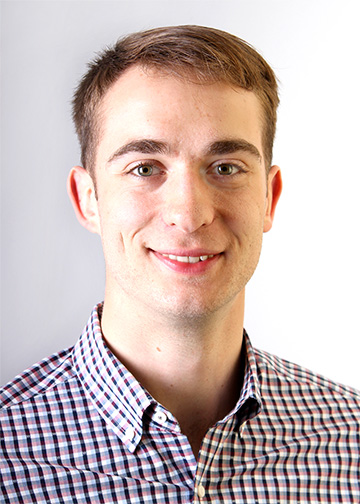 Conor Peick – Thought Leadership Writer
Conor works as a writer covering Automotive and Transportation topics for Siemens Digital Industries Software. In this role, he has helped produce a variety of materials including blogs, articles and whitepapers on automotive topics ranging from wire harness design and manufacturing to embedded software development and overall industry trends.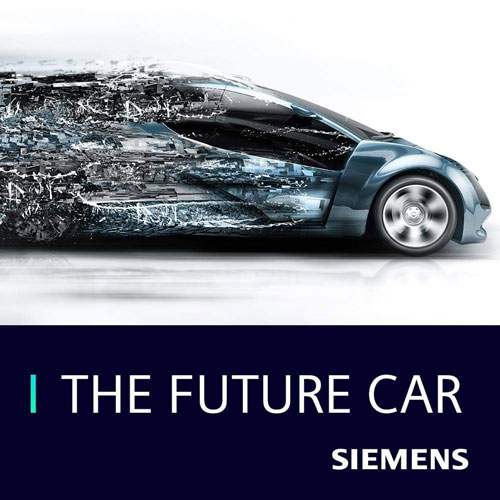 The Future Car
The tech-driven disruption of the auto industry cuts across domains, from sensors, vehicle design, AI, smart traffic management, mobility services to urban infrastructure design. In the Future Car Podcast you will learn about the future of mobility in regular interviews with industry CEO's and technology leaders.
Siemens Digital Industries Software is driving transformation to enable a digital enterprise where engineering, manufacturing and electronics design meet tomorrow.
Xcelerator, the comprehensive and integrated portfolio of software and services from Siemens Digital Industries Software, helps companies of all sizes create and leverage a comprehensive digital twin that provides organizations with new insights, opportunities and levels of automation to drive innovation.
For more information on Siemens Digital Industries Software products and services, visit siemens.com/software or follow us on LinkedIn, Twitter, Facebook and Instagram.
Siemens Digital Industries Software – Where today meets tomorrow