Podcasts
Fast Five: Influence of Motorsports on Tech, Culture, and Society
Welcome to the first episode of a brand new series we will be bringing you throughout the course of 2023; Eddie's Fast Five.
No, this isn't the fifth instalment in a blockbuster automotive franchise. Instead, we thought this would be the perfect opportunity to re-visit key topics and questions we discussed with our guests over the past year on the Future Car Podcast. This will become an established series, and will be bringing you lots of insights from our guests through 2022.
Let's re-visit some of these key topics from some highlight episodes 👇
---
1. Mario Andretti's induction into the automotive hall of fame
"Because of the automobile when it was invented is it was invented not to be raced, but to be transportation. But also, but then again, uh, there's a sport that's connected to it. And to be able to be recognized at that level, even outside of the sport, and to feel that maybe you've contributed to some degree as far as creating attention to it. Or maybe being part of the technology that is developed in a racing world where it's also then fed down into the production side."

Mario Andretti, Racing Icon and Library of Congress Living Legend
---
2. How did the rear view mirror become integral to automotive?
During the Mario Andretti interview, where the discussion moved to the ways motorsport has influenced technology, culture and society as a whole. Mario mentioned tires and engine development as major contributions that motorsport has mode. But we want to re-visit something a little more niche; the rear-view mirror. It was famously used by Ray Harron who attached it to his Marmon Wass in 1911, and he ended up going onto win the first Indy 500. Pretty cool!
Haroon gets a bulk of the acknowledgement when it comes to the rear view mirror, but it was in fact Dorothy Lavette who started using the mirror in her makeup compact to see how close her competitors were to overtaking her. Fast forward to today and the rear-view mirror has evolved from being an option to being something all drivers rely on to stay ahead, but more importantly, to ensure the safety of the other competitors.
---
3. Electric Motorsports and the role they play for sustainability
Let's re-visit another interview. Alejandro Agag is the founder and chairman of Formula E and Extreme – motorsports for electric cars. We asked him about the role electric motorsports is playing in the 21st century, and how we can take technological advancements and apply them to sustainability. It was an interesting answer to say the least! 👇
"It's an incredibly important topic. We need to make it fun. motorsport has the power to bring sustainability to a much wider audience. People who don't want to watch a documentary, but they want to watch a race. If you take this race like we do Formula E to cities and we showcase electric cars, that is using motorsport as a tool for the climate action."

Alejandro Agag – Founder & CEO EXTREME E and Founder & Chairman FiA Formula E & E1 Series
---
4. The 1981 Monza Grand Prix
Let's take a trip into the past. It was September 13th 1981. John Watson's Mclaren MP4 span out of control and crashed. This was an era in F1 when safety was a major issue for the sport, so you can imagine it was a surprise when Watson climbed out of the car completely unscathed. Why?
At the time, Mclaren first started floating the idea to use carbon fiber, but at the time it was thought to be too ambitious. Skepticism and glancing eyes were cast at Mclaren, mainly from their main rivals in the championship. It was only until the British Grand Prix the following year when the carbon fiber winning car changed skepticism into enthusiasm. Fast forward 43 years, and carbon fiber monocoques are on every single F1 and IndyCar. More importantly, they've proven to reduce weight whilst increasing safety to enable the chassis' to withstand impact at high speeds.
---
5. The greatest contribution Motorsport has made to the automotive industry
Let's round this episode off by re-visiting our talk with Mario Andretti. As a living Motorsport legend, we wanted to know what he thought were the greatest contributions made by Motorsports to the automotive industry. Let's take a look
I think it's, overall it's about determining the safety aspect of the tires. For instance, the most rigorous application of a tire, which is the tire. The most important part on any vehicle, is that there's no more rigorous proving ground at the than the racetrack.

Mario Andretti, Racing Icon and Library of Congress Living Legend
---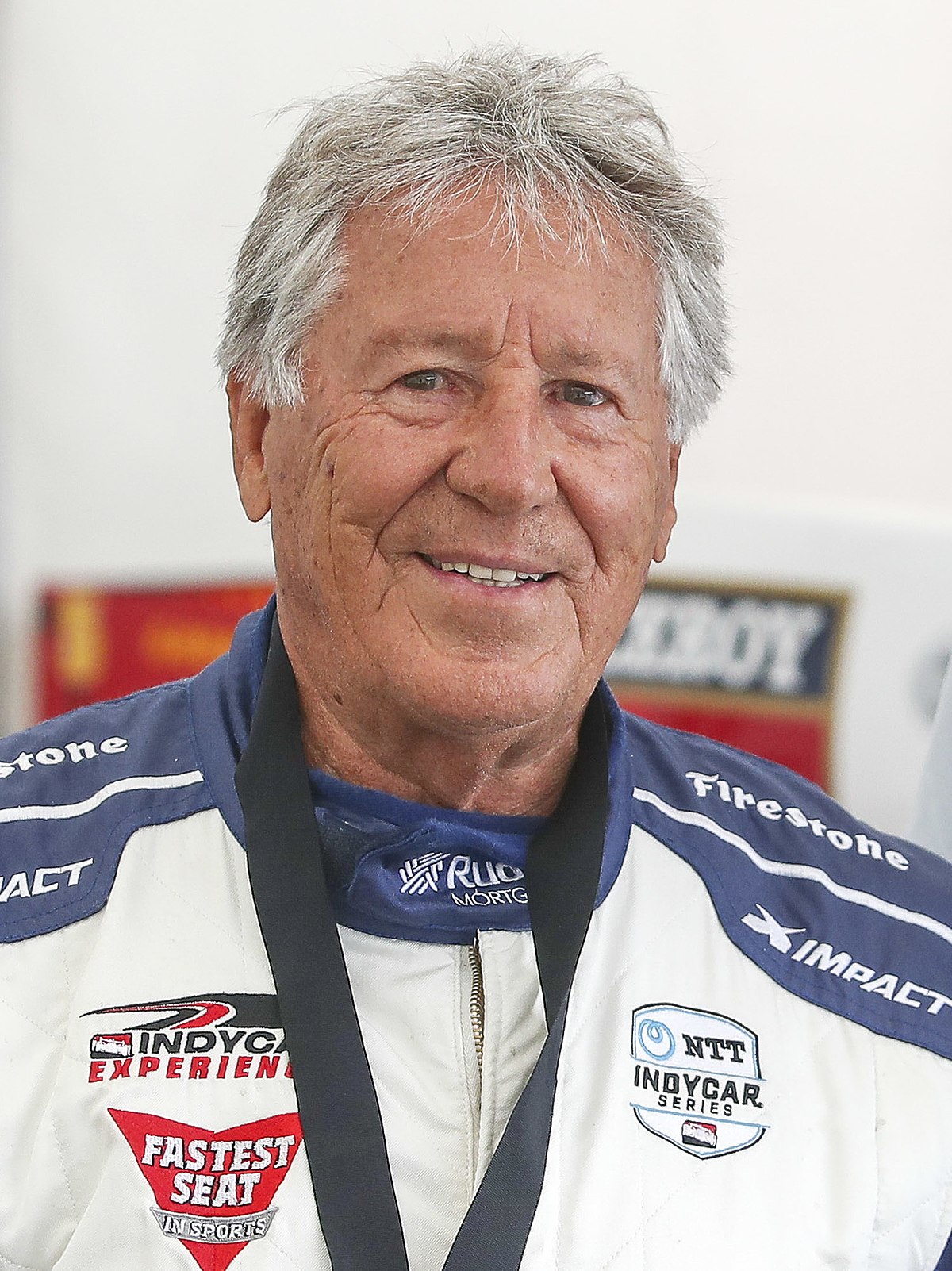 Mario Andretti, Racing Icon and Library of Congress Living Legend
Mario Andretti was named a Library Of Congress Living Legend that has had a great impact on our society, culture, and technology. He was knighted in his native Italy, GQ Magazine named him one of the 25 Coolest Athletes of all time and he was in the first Pixar Cars movie voicing himself. In addition to all that, he is considered by many to be the greatest racecar driver in history as the only one to have won the Daytona 500, the Indianapolis 500, and the Formula One championship.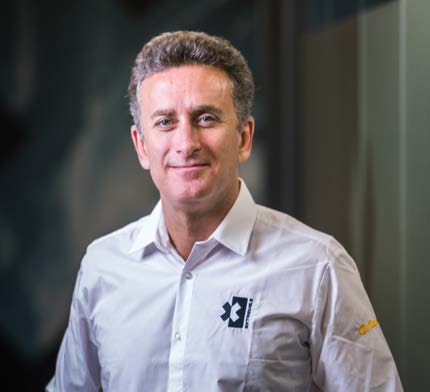 Alejandro Agag – Founder & CEO EXTREME E and Founder & Chairman FiA Formula E & E1 Series
Alejandro Agag is a former Spanish Politician, businessman, entrepreneur and visionary; Founder & Chairman of Formula E, Founder & CEO of Extreme E and Founder & Chairman of the new E1 series. Having won a seat in the European Parliament, becoming the youngest Spanish person to ever do so at the age of 28, Alejandro decided to leave the world of politics and move into motorsport. He began Formula E Holdings, winning the tender to promote the new FIA Formula E Championship the fastest-growing category in racing. Other ventures include Extreme E, a brand new electric off-road racing series that highlight the devastating effects climate change is having on our environments and E1, an Electric powerboat series with a boat that will revolutionize marine mobility. Agag also serves as Chairman of the Advisory Board of Planet First Partners, an impact investment fund focusing on sustainability transition.
Ed Bernardon, Vice President Strategic Automotive Initiatives – Host
Ed is currently VP Strategic Automotive Initiatives at Siemens Digital Industries Software. Responsibilities include strategic planning and business development in areas of design of autonomous/connected vehicles, lightweight automotive structures and interiors. He is also responsible for Future Car thought leadership which includes hosting the Future Car Podcast and development of cross divisional projects. Previously he was a founding member of VISTAGY that developed light-weight structure and automotive interior design software acquired by Siemens in 2011, he previously directed the Automation and Design Technology Group at MIT Draper Laboratory.  Ed holds an M.S. in mechanical engineering from MIT, B.S. in mechanical engineering from Purdue, and MBA from Butler.
---
If you like this Podcast, you might also like: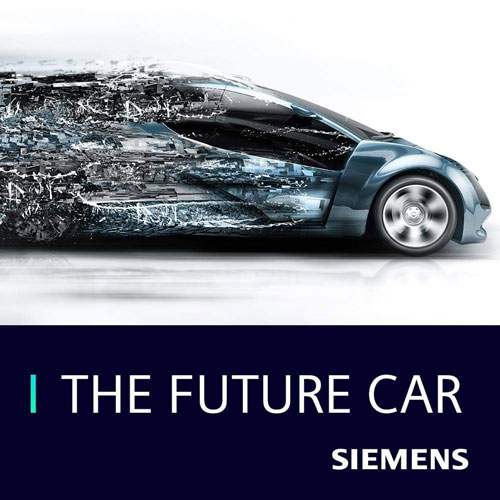 The Future Car Podcast
Transportation plays a big part in our everyday life and with autonomous and electric cars, micro-mobility and air taxis to name a few, mobility is changing at a rate never before seen. On the Siemens Future Car Podcast we interview industry leaders creating our transportation future to inform our listeners in an entertaining way about the evolving mobility landscape and the people that are helping us realize it. Guests range from C-Level OEM executives, mobility startup founders/CEO's, pioneers in AI law, Formula 1 drivers and engineers, Smart Cities architects, government regulators and many more. Tune in to learn what will be in your mobility future.
Listen on:
This article first appeared on the Siemens Digital Industries Software blog at https://blogs.sw.siemens.com/podcasts/the-future-car/influence-of-motorsports-on-tech-culture-and-society/