Experts' Opinion | Motorsports | Driving for Sustainability
We're pleased to be bringing you another new entry into the Future Car Podcast series. Don't worry, you'll still get to see the full episode for our guests, but our new approach means more insight, more conversation and a more in-depth experience for you! We're excited to bring you the first experts' opinion episode; every week we'll be exploring a key 21st century topic, and revisit previous guest podcasts and what they think on the subject matter. This week, the topic is (drum roll please)….. driving for sustainability in motorsports.
---
Sustainability is on everyone's mind, and with good reason. We should be seeing global CO2 emissions decreasing, which they did in 2020 by 5% due to the COVID pandemic. But unfortunately they rebounded in 2021 by 6% and 0.9% last year.
It's therefore no surprise that motorsports is taking sustainability seriously; Formula 1 took this step in 2014 by adapting 1.6 liter vs turbocharged engines, incorporating hybrid technology through efficient energy recovery systems. Moreover, Formula E and Extreme E and H are using electric drive, hydrogen fuel cells and lighter, more powerful batteries. let's re-visit some of our previous episodes and see the thoughts what influential figures in this industry think on the topic.
---
Why is sustainability important in motorsport?
We wanted to re-visit just how our guests see the importance of sustainability, and what they feel are some of the key innovation in motorsport. Whether that's a new feature, a new process, or implementing a brand new approach to motorsport, it' all covered! Let's take a look 👇
10 years ago when we started, 120 electric cars were sold in the world, Now 120 cars are sold in the world every week. Motorsport does play a part in this, hundreds and millions of people have been exposed to Formula races, so people are making that connection between real-life and motorsport.

Alejandro Agag – founder & CEO EXTREME E and founder & Chairman FiA Formula E & E1 Series
Racing is part of the technical innovation, there's room for everything. There's always the need to try and make things more efficient. Reducing your carbon footprint being a good example. It needs to be as efficient as possible and be filtered down to the production side. It's all a testbed, and I encourage all of these aspects of technology, no question."

Mario Andretti, Racing Icon and Library of Congress living legend
When I first heard about Extreme E, I didn't believe it to be a real thing to be honest with you. we're racing in the Amazon, planting trees, and then in Greenland where we're raising awareness around sea level changes. I thought this is absolutely insane. It's the polar opposite to what I've known motorsport being in the past.

Catie Munnings, FIA Extreme E Andretti United Driver
---
Examples of sustainability in action in motorsport
Sure, these inspiring individuals all fall under the bracket of motorsport, but the differentiation and innovation coming from these different classes is stark! We wanted to explore specific examples of motorsport driving sustainable action across the world. Let's take a look 👇
"The big frontier is batteries. We should look to reduce the weight of a battery so that we can reduce range anxiety. I'm not a big fan of huge batteries and cars, where you can go 1000 kilometers all the time, but are carrying a useless amount of metal. We will slowly need to change people's perceptions as costs go down."

Alejandro Agag – Founder & CEO EXTREME E and Founder & Chairman FiA Formula E & E1 Series

The next upgrade will be engines, and a different distribution of internal combustion engine generated power vs electric power. So I think we'll see the balance move towards closer to 50/50% split, as well as perhaps remove one of the energy harvesting devices. You'll also see continued and further use of biofuel.

Bob Bell, Alpine Racing Strategic Advisor
"At each race we have something called an expiry, which is a specific environmental message linked to that race. When we raced in Senegal, we took a six hour coach trip followed by travelling up river to a mangrove plantation. We were helping communities which were sponsored by Extreme E, meaning these workers would have a job for the next few years"

Catie Munnings, FIA Extreme E Andretti United Driver
---
Other important aspects from our guests..
Let's round it off by taking a look at any other key areas our guests discussed on their respective podcasts. 👇
We wanted to combine really good racing with an engaged audience. We're using really high profile drivers such as Nico Rosberg, Lewis Hamilton and Sébastien Loeb to raise awareness of Extreme E as a category.

Catie Munnings, FIA Extreme E Andretti United Driver
Motorsport has the power to bring sustainability to a much wider audience, people who necessary don't want to watch a documentary, but they want to watch a race. If we take Extreme E to remote corners of the planet, we can showcase motorsport as a tool for climate action.

Alejandro Agag – Founder & CEO EXTREME E and Founder & Chairman FiA Formula E & E1 Series
---
ICYMI | Eddies' Fast Five
This is not the first type of episode we have launched in association with the Future Car Podcast. Last week saw the first episode of our 'Eddies' Fast Five' series; we re-visited some of our best episodes hosted throughout 2022 and into 2023 and picked out the key topics discussed. interested? Check out the podcast using the following link 👇
---
Conclusion
So there you have it – that concludes our first Experts' opinion episode, revisiting guests in the world of motorsport. We explored why sustainability is such a key aspect within motorsport, and how innovative technologies in these categories can be adapted into road cars of the future. Be sure to check back for the next episode, and thanks for reading!
---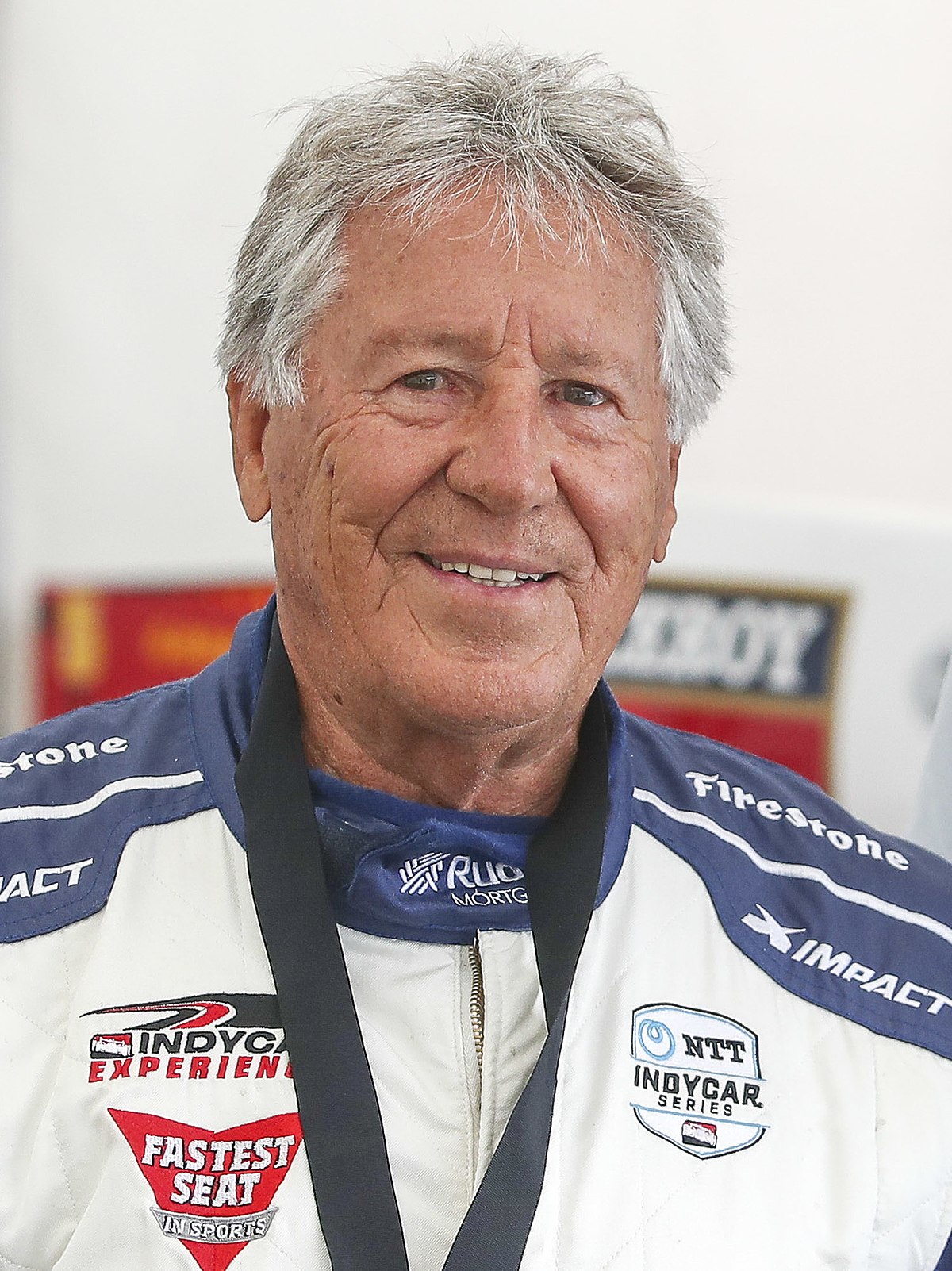 Mario Andretti, Racing Icon and Library of Congress Living Legend
Mario Andretti was named a Library Of Congress Living Legend that has had a great impact on our society, culture, and technology. He was knighted in his native Italy, GQ Magazine named him one of the 25 Coolest Athletes of all time and he was in the first Pixar Cars movie voicing himself. In addition to all that, he is considered by many to be the greatest racecar driver in history as the only one to have won the Daytona 500, the Indianapolis 500, and the Formula One championship.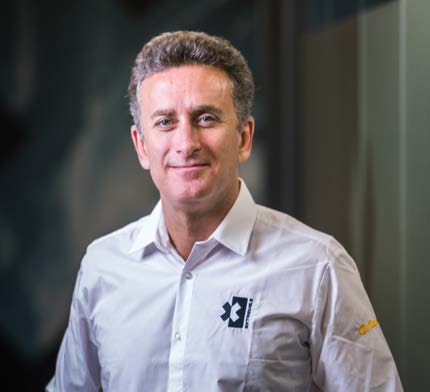 Alejandro Agag – Founder & CEO EXTREME E and Founder & Chairman FiA Formula E & E1 Series
Alejandro Agag is a former Spanish Politician, businessman, entrepreneur and visionary; Founder & Chairman of Formula E, Founder & CEO of Extreme E and Founder & Chairman of the new E1 series. Having won a seat in the European Parliament, becoming the youngest Spanish person to ever do so at the age of 28, Alejandro decided to leave the world of politics and move into motorsport. He began Formula E Holdings, winning the tender to promote the new FIA Formula E Championship the fastest-growing category in racing. Other ventures include Extreme E, a brand new electric off-road racing series that highlight the devastating effects climate change is having on our environments and E1, an Electric powerboat series with a boat that will revolutionize marine mobility. Agag also serves as Chairman of the Advisory Board of Planet First Partners, an impact investment fund focusing on sustainability transition.
Catie Munnings, FIA Extreme E Andretti United Driver
A rising star in Motorsport who inspires both on and off the track. In her first year in the sport, and while she was completing her final A-level exams, Catie won the Ladies European Rally Championship, making her the first Brit to win a European Rally title in 49 years. Her continued success led to her becoming a Peugeot Brand Ambassador and the UK's first ever female motorsports athlete to sign a sponsorship deal with Red Bull. Catie advocates for causes close to her heart, and has partnerships with a number of organizations. Her ambassador roles for the Sean Edwards Foundation and IAM Roadsmart promotes driving safety awareness, and her work with the 'Women of the Future' programme and 'Dare to be Different' campaigns encourage girls to get involved in motorsport and celebrates their achievements. Catie has also built a successful TV career, presenting her own CBeebies TV series "Catie's Amazing Machines". Catie continues to inspire generations through public speaking engagements, speaking passionately about all the different aspects of her work.

Bob Bell, Alpine Racing Strategic Advisor
Over the course of his career, Bob has worked in a technical or managerial role that has helped secure nine Constructors' Championships and 10 Drivers' Championships. He graduated from Queen's University Belfast with a PhD in Aeronautical Engineering in 1982 he then worked with McLaren International as Head of Aerodynamics, Research and Development. He then moved to Benetton Formula One as Senior Aerodynamicist, Jordan Grand Prix as Head of Vehicle Technology, Renault F1 Technical and Managing Director roles, before joining Mercedes-Benz Grand Prix Ltd as Technical Director from 2011 to 2014. Bob joined Renault Sport Racing in 2016 as Chief Technical Officer, overseeing the outputs of both the Viry and Enstone sites to provide a strategic approach to their endeavours. Bob is currently Alpine Racing Strategic Advisor.
---
Ed Bernardon, Vice President Strategic Automotive Initiatives – Host
Ed is currently VP Strategic Automotive Initiatives at Siemens Digital Industries Software. Responsibilities include strategic planning and business development in areas of design of autonomous/connected vehicles, lightweight automotive structures and interiors. He is also responsible for Future Car thought leadership which includes hosting the Future Car Podcast and development of cross divisional projects. Previously he was a founding member of VISTAGY that developed light-weight structure and automotive interior design software acquired by Siemens in 2011, he previously directed the Automation and Design Technology Group at MIT Draper Laboratory.  Ed holds an M.S. in mechanical engineering from MIT, B.S. in mechanical engineering from Purdue, and MBA from Butler.
---
If you like this Podcast, you might also like: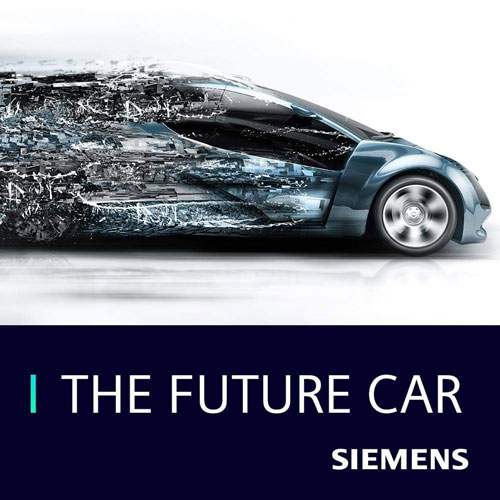 The Future Car Podcast
Transportation plays a big part in our everyday life and with autonomous and electric cars, micro-mobility and air taxis to name a few, mobility is changing at a rate never before seen. On the Siemens Future Car Podcast we interview industry leaders creating our transportation future to inform our listeners in an entertaining way about the evolving mobility landscape and the people that are helping us realize it. Guests range from C-Level OEM executives, mobility startup founders/CEO's, pioneers in AI law, Formula 1 drivers and engineers, Smart Cities architects, government regulators and many more. Tune in to learn what will be in your mobility future.
Listen on:
This article first appeared on the Siemens Digital Industries Software blog at https://blogs.sw.siemens.com/podcasts/the-future-car/future-car-expert-episode-motorsports-drive-for-sustainability/