Podcasts
Why fulfilling airworthiness requirements means going digital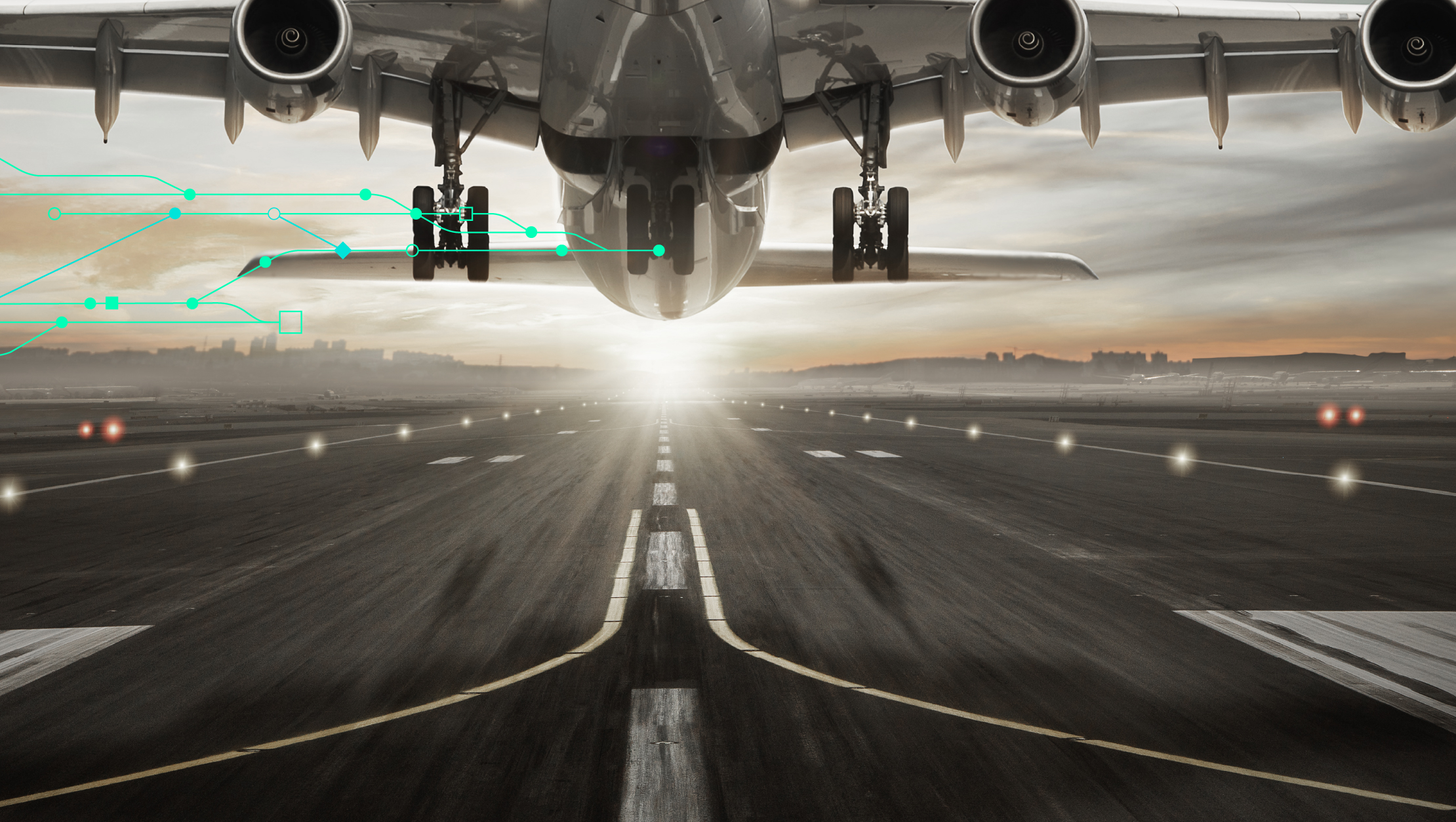 By: Dave Chan and John Cunneen
In the aerospace industry — where everything is built on safety — airworthiness requirements pervade every facet of the design and product lifecycle. Any organization that must consistently prove airworthiness requirements can relate to the frustrating tasks of locating and providing proof that their products will perform safely, as intended, and in accordance with the standards, rules and laws of any country in which their products will be sold and operated.
The regulatory requirements for both commercial and military aerospace exist because someone was or can be hurt, a plane could crash, or any number of catastrophic incidents can occur. Every rule and every design requirement are likely informed by some past tragedy.
Therefore, there are rigorous standards in place to ensure anything that can take off and land —from the smallest glider to the largest commercial airliner, the fastest military jet, and everything in between—must receive and maintain airworthiness approvals. In addition, those approvals span the entire lifecycle domain of the product in question.
"Increasing complexity, and the rise in cost that comes with it, highlights the need for seamless and automated aviation certification" – Dale Tutt, Siemens Digital Industries Software
Because airworthiness is so comprehensive, the process of aircraft certification can be daunting simply because many organizations don't take proactive approaches in the development phase through delivery.
The regulations are historically and empirically based. This is why any organization "pushing the envelope" in terms of performance or technology is going to have an even greater challenge to certify their products because regulators have no basis upon which to evaluate a new or novel design or feature.
On that note, electrical and software engineering is advancing at a rapid pace, paving the way for greater electric aircraft adoption. Demands for sustainable air travel and the rise of urban air mobility (UAM) startups are also fueling increased design complexity. Meanwhile, costs associated with more complicated certification are equaling or exceeding the costs of development. Imagine nearly 75 percent of the cost of development and production is proving the product is safe and will work.
Established procedures for testing have been developed over generations, but eAircraft — hybrid-electric aircraft built with an electric motor and drive — don't necessarily align with these protocols. Since the certification standards for eAircraft still need to be worked out, it's important to invest in the right testing, simulation, verification and validation tools to ensure compliance and standards—whatever they may be—are met.
As such, digitalization is an increasingly necessary part of the manufacturing and production process. It belongs in the certification and verification process too, simply due to the amount and type of data and documentation needed to prove airworthiness. This is why it is more critical than ever to adopt a digital transformation strategy. With it, aerospace companies can more efficiently manage their vast amounts of data to prove compliance and accelerate the certification process. By keeping everything in a unified data backbone, data across the entire lifecycle is managed in real-time. This minimizes the possibility of mistakes and reduces cycle times because everyone is working from the same, most up to date data. Similarly, by keeping all elements in the same place for proof of compliance, virtual verification, and validation, aerospace companies can reduce compliance risks while cutting the time and costs needed to achieve certification.
Where are the aircraft certification data points?
Airworthiness is about designing, building, and operating products to specification; it touches everything.
For design, the fundamental questions all center on safety: Does the aircraft meet design criteria? Does it have the strength, handling, and stability appropriate for the intended operation? The questions go on and on, and the engineers must show standards are being met through an array of means demonstrating compliance: similarity, analysis, simulation, and test. Every single part down to each rivet, bolt, washer and nut must be scrutinized for its appropriate application and performance.
For the manufacturing of aircraft, it's about verifying that the product was created exactly as specified in the design. Each manufacturer of an airborne product must ensure quality process through the entire supply chain—even down to the chemical composition of raw materials. Further, all manufacturing processes must be approved, and finished parts/assemblies must show they were manufactured in accordance with those approved processes. Metal forming, heat treating, welding, inspection techniques, fastener installation specifications, composites layup and curing, and many other process specifications are all critical to ensure the strength, reliability, and consistent performance of finished products are as intended and with zero defects to ensure safety.
This emphasizes the importance of an auditable, traceable chain of data for both OEMs and suppliers. Without it, aerospace companies not only face the increased risk of mistakes, but also make it significantly more challenging to achieve airworthiness.
Continued airworthiness is about operation and maintenance. When the airplane is sold and delivered, it's the responsibility of the owner and operator to consistently prove the aircraft remains airworthy and certified; this includes certification for those working on and operating the machine from the mechanic to the pilot.
While those who work in aviation and are responsible for obtaining and maintaining various airworthiness approvals might bemoan the work and effort necessary to become and stay in compliance with airworthiness requirements, most recognize that our National Transportation System would not be the envy of the world if these requirements did not exist. But the complexity of the requirements and of today's designs make airworthiness a singular challenge not only in the U.S., but according to the regulatory agencies in every country.
Unfortunately, many organizations tend to put fulfillment of airworthiness requirements into a separate activity, after product design, and lose sight that it's loaded into every aspect of the aircraft's lifecycle. Airworthiness certification should be a parallel activity, not a separate one, and should definitely not be held off until the end of just the design or manufacture. Unfortunately, more often than not, data is scattered – it could be on a shared drive, local desktop or even a piece of paper in a desk or a file with someone's initials stating they checked the analysis. With this approach, companies risk losing time of precious workforce or reworking mistakes from paper-based, untraceable processes.
To avoid these costly issues altogether, aircraft OEMs and suppliers are starting to leverage a digital twin across the entire product lifecycle. In fact, this comprehensive digital approach is becoming the new standard in aerospace due to its ability to eliminate many of the traditional challenges of the verification process.
In operation, other challenges affect airworthiness. Aircraft are in use for decades, so repairs in the field are made, often without being informed of original design intent, and without the OEM knowing exactly what is happening to the fleet. While there are long-standing maintenance and repair techniques and product support organizations established to deal with this reality, wouldn't it be better if the owner/operator had a digital representation of their aircraft to keep track of repairs and maintenance, and for the OEM to keep a closed-loop feedback approach in operation to understand the issues faced in the field? How much faster would the root cause of issues in the field be identified and corrected?
"There's also a regulatory requirement for the OEM to notify the FAA when certain types of failures become known to the OEM. It is not fun writing that kind of letter to the FAA, I can attest."
-John Cunneen, Siemens Digital Industries Software
Digital certification management makes sense and saves cents
A comprehensive digital verification management digital thread allows companies to manage their data and navigate the aircraft certification process through the engineering review, test, check and equipment qualifications phases easier and with greater efficiency.
While the money and timesaving opportunities are greater, so is the reduction of mistakes and the resulting bad publicity. Fleets get grounded, airlines have problems, and the news outlets fight for views using the perils of flying for click-bait. A reliable digital verification management digital thread has a record to prove it met the airworthiness requirements and can trace back who made the part and answer exactly how it was verified and approved.
Digital verification management ensures the right disciplined processes are used and that there is rigorous accountability and traceability throughout the lifecycle. Companies need not rely on homegrown or paper-based processes that include printed documents with no links to the engineering data, piling up on an engineer's desk.
Dozens to hundreds of different types of data are needed in design through sustainment to support an aircraft, with the actual documentation items running well into the tens of thousands. Today, a sophisticated approach is a necessity to manage all of this data. If there isn't an integrated, controlled, secure configuration management flow that can provide the digital traceability of the design and certification processes and artifacts, aircraft and engine OEMs and their owner operators won't be able to put the right information into the right hands when needed.
Siemens solutions for verification management solve many of the challenges associated with airworthiness certification by creating a comprehensive digital twin of the product, the production, the certification effort, and the operation of an aircraft and by linking the vast array of data objects and types necessary to support it. This results in accelerated verification and validation while building trust with regulatory authorities — enabling aerospace companies to innovate like never before.
This concludes our post on airworthiness requirements and certification.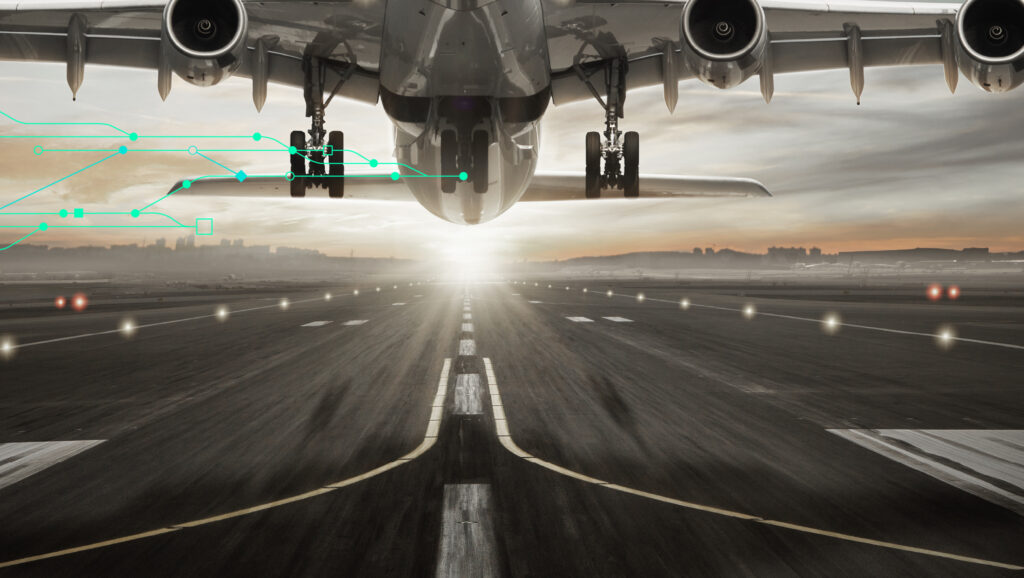 About the author
Dave Chan is a technical account manager supporting the aerospace, defense and federal business for Siemens PLM Software. His career with Siemens PLM Software started in 1996, and he has driven customer success with the adoption of digitalization and digital engineering solutions for numerous commercial and federal customers. Dave has been in the engineering software business for more than 22 years. He has a bachelor's degree in industrial engineering degree from Lehigh University.
John Cunneen is a business development consultant for Siemens PLM Software's Aerospace, Defense, Federal, and Marine division. He leads efforts to uncover, develop, and respond to industry and government requirements pertaining to all aspects of product and system lifecycle management and provides thought leadership to customers. John has been an avid general aviation pilot since 1987, earned a Bachelor of Science in aerospace engineering from Arizona State University in 1989, and has been a key part of Siemens PLM Software since 1999.
Talking Aerospace Today Podcast
The A&D Industry is at a serious inflection point. Transformation to the digital enterprise has opened up a new era in innovation and technological breakthroughs. However, complexity and compliance continue to hamper the best of efforts.
Join us as we explore how Siemens is turning complexity into a competitive advantage for many of our customers – today and well into tomorrow.
Listen on:
This article first appeared on the Siemens Digital Industries Software blog at https://blogs.sw.siemens.com/podcasts/talking-aerospace-today/why-fulfilling-airworthiness-requirements-means-going-digital/