Podcasts
Orchestrate your technical program with Model Based Systems Engineering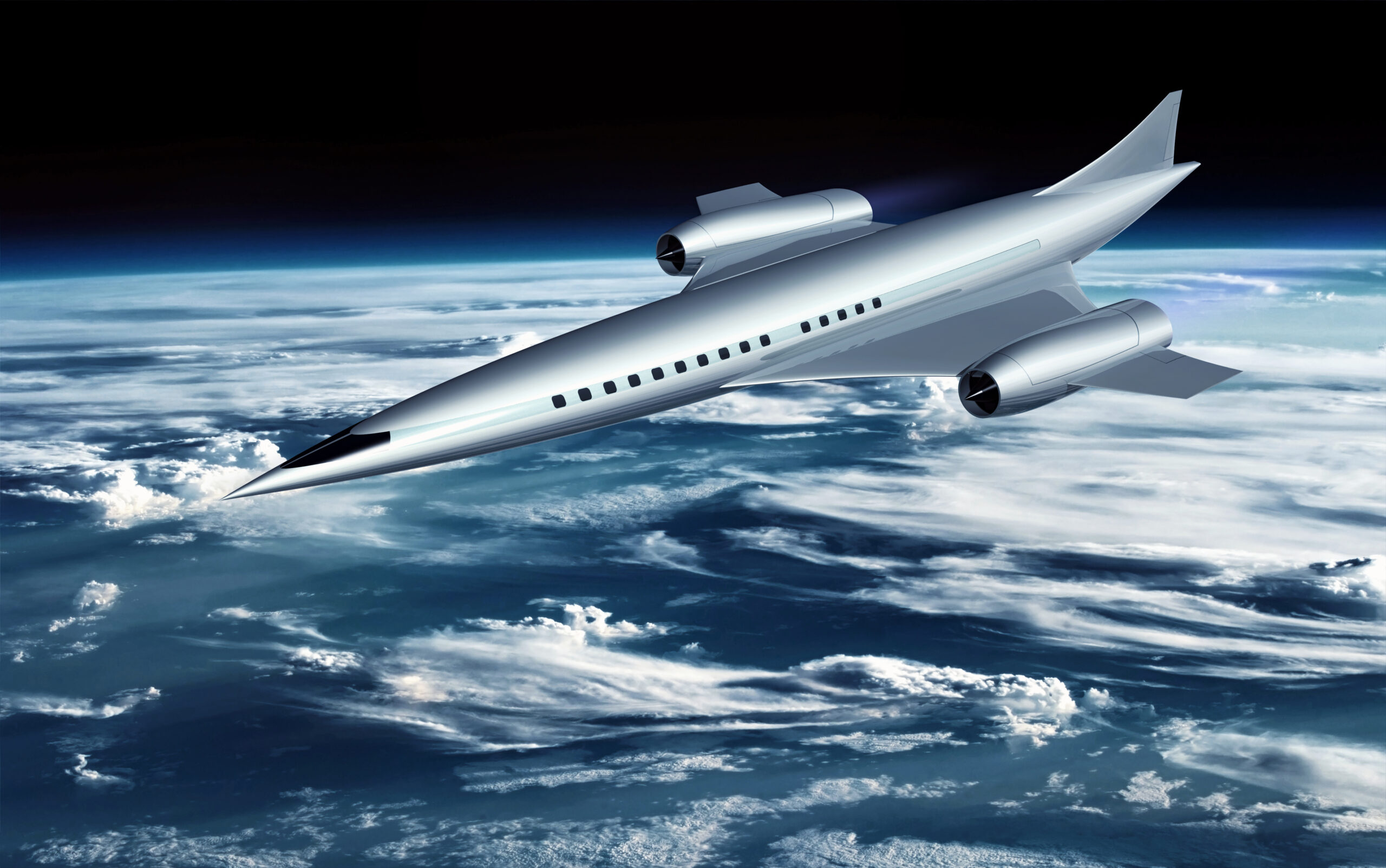 Have you heard about our podcast Talking Aerospace Today? It has a pretty nice following within the A&D industry. Produced by the Siemens Aerospace and Defense Industry team, the podcast goes to the heart of what's happening inside our industry today.
Our current series of Talking Aerospace Today is called "Accelerating Productivity through Digital Transformation." We're looking at ways aircraft OEMs and suppliers can improve productivity and increase profitability. It's my hope that you find each episode fascinating and well worth your time. In this second episode, we're discussing the effect Model Based Systems Engineering (MBSE) has on productivity.
Listen to episode 2 here:
Time to rethink your current systems
engineering approach
Systems engineering is not a new approach – many companies have been using it for years. But what's happening today is we've entered a period of intense innovation and we are under tremendous pressure to reduce program costs. OEMs are dealing with increased product complexity, more electrification to deliver new mission capabilities and there's more interactions between the thousands of systems, interfaces and components on a single aircraft.
As a result, OEMs are rethinking their current systems engineering approach.
MBSE is growing in popularity because it's a more disciplined digital approach to systems engineering. It brings a new level of integration and efficiency to complex systems and processes across the many multi-domain challenges aircraft manufacturers face today. When companies move to a MBSE approach they can collaborate more easily across the entire supply chain and with their customers.
We are now seeing MBSE increasingly used for certification. The Federal Aviation Agency (FAA), the European Union Aviation Safety Agency (EASA) along with other regulatory agencies are requiring a more organized systems engineering approach for OEMs and their partners. In fact, the SAE guideline ARP4754A is the standard for defining systems engineering for civil aviation.
The United States Department of Defense (DoD) also recognizes the need for MBSE. The DoD sees MBSE as a way to communicate requirements more effectively to the OEMs and having a process in place to check that all requirements have been satisfied. MBSE is gaining widespread acceptance as companies seek to certify more complex and highly integrated systems, and as companies and agencies seek to improve collaboration with their partners.
What is MBSE?
Aerospace and Defense companies have been using systems engineering processes for decades but are turning to MBSE to move from document-based to model-based methods for systems engineering. This enables them to more effectively manage their product development, requirements flow down, and overall integration of their design, analysis, validation and verification activities.
The MBSE process starts with requirements. Engineering teams receive a set of requirements from the customer outlining the basic configuration of an aircraft and how the requirements flow down into different systems – flight controls, landing gear systems, electrical wiring, etc. – each of which have their own set of requirements. These requirements then flow down into individual components. At this point it's all about managing the requirements. Next is system modeling – taking those requirements and turning them into a functional definition of the system architecture, so you can begin to create the schematics of what the systems might look like. The key here is to be able to link the architectural design back to requirements.

System safety is a key part of this modeling process. It's not only defining requirements for your components but verifying that you've satisfied the safety intent of each product. And finally, verification management takes you through the process of moving from requirements into your verification plan. This is how you're going to test and show that you can certify the product, and then we go into the actual testing, analyzing your test results and showing final compliance. In this stage, it's important to close the loop on verification and show that you've met all requirements. MBSE is about robust requirements management, system modeling, and verifying that you've satisfied all of your requirements.
MBSE and the digital thread
Companies implementing a systems engineering approach struggle when they rely on document-based systems. One set of requirements might be in one database, system modeling might be in Microsoft Visio or other tools, and verification and test data reside in an Excel spreadsheet. Everything's disconnected. And much of this activity occurs in isolated workspaces or silos. As new requirements and system models are produced to define complex systems, document-centric processes become impossible to manage and hinder traceability. Further, document-centric processes do not scale up to address the needs of larger, more complex systems.
The Siemens MBSE approach includes a digital thread of a company's model-based systems engineering process to manage all data that connects engineering, manufacturing, supply chain and program management activities. Our MBSE digital thread connects everything. There's really nothing like it in the industry today. You need to be able to track your requirements and the corresponding architecture implementations throughout the entire lifecycle process.
"Our MBSE digital thread connects everything. There's really nothing like it in the industry today."
The comprehensive digital thread from Siemens enables companies and programs to orchestrate their technical program, and manage all of their technical scopes throughout the entire lifecycle of the product. This is significant because many of today's products take several years to develop and OEMs need to establish a certain level of continuity. From the conceptual design, until you go into service, you want all pertinent data to be easily accessible. And that's what I mean by a comprehensive digital thread. It works for everybody – regardless of a user's preference for a certain tool. The Siemens MBSE digital thread is built on a flexible and open ecosystem and can accommodate a variety of tools for requirements and system modeling. Our digital thread ensures that customers are able to carry their architecture and legacy tools forward as they develop their MBSE capability.
Here's a new MBSE video that's both informative and entertaining:
MBSE results are in
Companies implementing MBSE are accelerating product development. They are moving faster than the competition and becoming more agile. With the Siemens MBSE digital thread, our customers have traceability, continuity and accessible information – so when there's a change they can do a better job of understanding the impact of that change. In some situations, I've seen companies reduce their product development time by 20 to 30%, and then repeat that improvement in each new program. And when you think about it, after a couple of programs, that's a pretty big dent in your product development and lifecycle costs.
This is such a fascinating topic. I urge you to listen to our MBSE podcast now.
This is the second in a series of five podcasts focused on A&D productivity. In episode three, I'll be talking about how to accelerate product design through agile product development. It'll be a good one!
For more details on the Siemens digital thread approach, download this white paper. There's also a new MBSE white paper worth checking out. This is a joint paper between Siemens and Aviation Week. It's a great read because actual use cases are cited from Boeing, Bye Aerospace, and Newport News Shipbuilding. These companies are taking advantage of our digitalization technologies and realizing the benefits.
The Siemens MBSE eBook is also available. The book highlights current industry megatrends and explains how the MBSE digital thread can be used to accelerate A&D development.

You can also check out this one-hour, on-demand webinar "Exploring Model Based Systems Engineering (MBSE) in Supersonic Aircraft Design." It's a fascinating discussion on how American aircraft manufacturer, Aerion is building a new, environmentally-friendly supersonic business jet – using Siemens digital twin and digital thread technologies.
And remember for more information on all of our industry solutions, please visit our Aerospace & Defense website.
Dale Tutt is the Vice President of the Aerospace and Defense Industry for Siemens Digital Industries Software. He is responsible for defining the overall Aerospace and Defense industry strategy for Siemens Digital Industries Software, driving specific industry requirements into solutions for Aerospace and Defense customers. Dale has over 30 years of experience in engineering design, development and program leadership within the Aerospace industry.
Talking Aerospace Today Podcast
The A&D Industry is at a serious inflection point. Transformation to the digital enterprise has opened up a new era in innovation and technological breakthroughs. However, complexity and compliance continue to hamper the best of efforts.
Join us as we explore how Siemens is turning complexity into a competitive advantage for many of our customers – today and well into tomorrow.
Listen on:
This article first appeared on the Siemens Digital Industries Software blog at https://blogs.sw.siemens.com/podcasts/talking-aerospace-today/orchestrate-your-technical-program-with-mbse/