Parasolid Version 31.1 Release Highlights
Parasolid version 31.1 delivers support on 64-bit Android hardware and enhancements to classic B-rep and facet B-rep functionality. Version 31.1 also includes enhancements to Parasolid's architectural foundations to support Convergent Modeling™. Specific enhancements include:
Android Support Added
Parasolid v31.1 is the first production release supported on Android 64-bit ARM devices, running Android 5.0 or later. Parasolid is built using NDK 16b and the Clang compiler and tested on Motorola Z2 phones. This reflects the growing interest among our customers in providing fully-functional, Parasolid-based applications on mobile devices.
Model Editing and Blending
When patching a hole and specifying G1 continuity at the boundary, if the operation is partially successful because of the configuration, a new control makes it possible to return a body with as many G1 continuous edge as possible and a list of edges that do not meet the G1 criteria.
Multiple interacting chains of apex range chamfers may now be created, removing the previous "two edges at a vertex" restriction.
Faces in a general body may now be transformed.

Sheet Modeling & Imprinting
When knitting bodies together, it is now possible to specify the type of the resultant body as: solid, sheet, general, or original.
Perspective projection is added to enable curves to be projected onto a target from a given eye point, complementing the existing normal and vector projection techniques.
Perspective outline has been enhanced to support a broad range of complex configurations.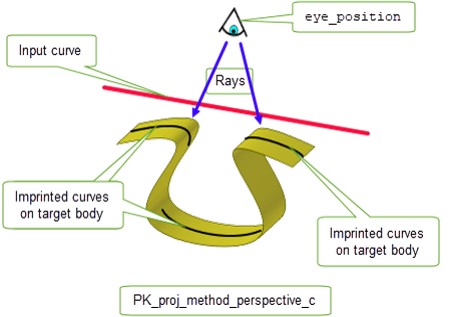 Facet Modeling
When importing facet data, the creation of the mesh may be delayed until it is needed.
Three edge blends may now be created, where one edge has a different convexity to the other two.
Constant apex range chamfers may now be created on facet geometry.
Notch overflow configurations are now supported for mesh blends.
Meshes may now be knitted together.

Further information
This article first appeared on the Siemens Digital Industries Software blog at https://blogs.sw.siemens.com/plm-components/parasolid-version-31-1-release-highlights/