Products
Validating, costing and sourcing with PCBflow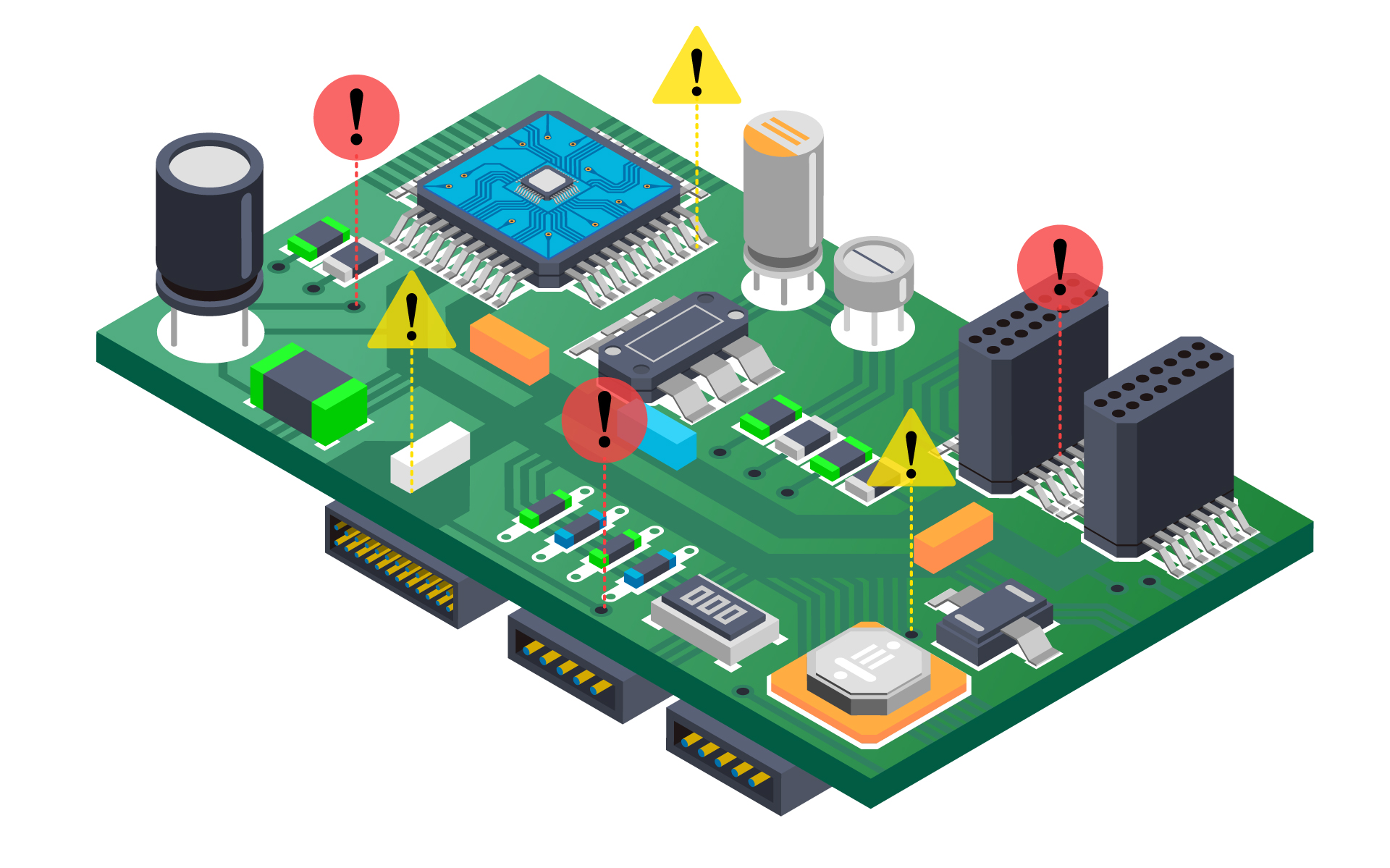 PCBflow aims to make the design-to-manufacturing process simpler and more efficient. With the addition of our two new features we are coming ever closer to this vision, by tackling additional stages at which more data is required to simplify the process: BOM validation, costing and sourcing.
What does this mean for you? That you no longer have to use several different websites and databases for BOM verification, costing and sourcing. It's all integrated into PCBflow. With just a few clicks you'll have all the data you need to choose the right components for your project.
In a world of ongoing component shortages, even PCB designers have a role in ensuring component availability at the earliest design stages. These new features make it easy to do just that.
BOM costing and sourcing powered by Supplyframe
Supplyframe, recently acquired by Siemens, offers a unique database which provides real-time component data and enables smarter decisions about which components to use. With the full picture about component costs, alternatives and lead times, you can make sure that the components you choose are suitable for your projects' requirements and deadlines.
Meet your costing targets with real-time information on current BOM costs
Check lead times and ensure components will be delivered in time for production
Instantly find alternative components for critical items; avoid having to search for alternatives in various supplier databases
Here's how it works on PCBflow:
Reduce manufacturing risks with component data
Aside from availability, the packaging of specific components chosen for a PCB assembly also affect their placement on the board. Little differences in packaging can make a big difference in the assembly process of the PCB. Instead of your manufacturer checking for you only after you've submitted the design, you can now check yourself – with updated component packaging data – and make sure the design is optimized before it's handed off.
How? PCBflow makes sure that the component packaging is represented correctly in your design. Then it runs a BOM placement analysis to expose placement violations based on component geometry properties in comparison to the actual layout.
As a consequence, you no longer need to compile your own component library and manage and update it regularly – a costly and time consuming task. PCBflow provides you with built-in access to the Valor Parts Library, which has packaging data for over 300 billion components(!), saving you the hassle of creating and managing your own library.
All you need to do is upload the PCB design and BOM. PCBflow will analyze for you the actual component placement using updated packaging data, prompting you to correct any violations before design handoff.
Import your BOM file and design – PCBflow will handle the rest.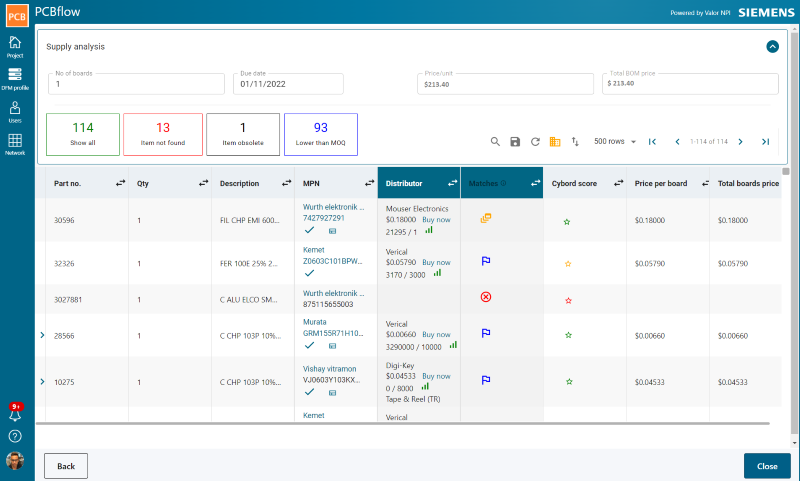 Join PCBflow to rethink and reshape design-to-manufacturing handoff.
This article first appeared on the Siemens Digital Industries Software blog at https://blogs.sw.siemens.com/pcbflow/2022/01/12/validating-costing-and-sourcing-with-pcbflow/