Engineering simulation is a must-have tool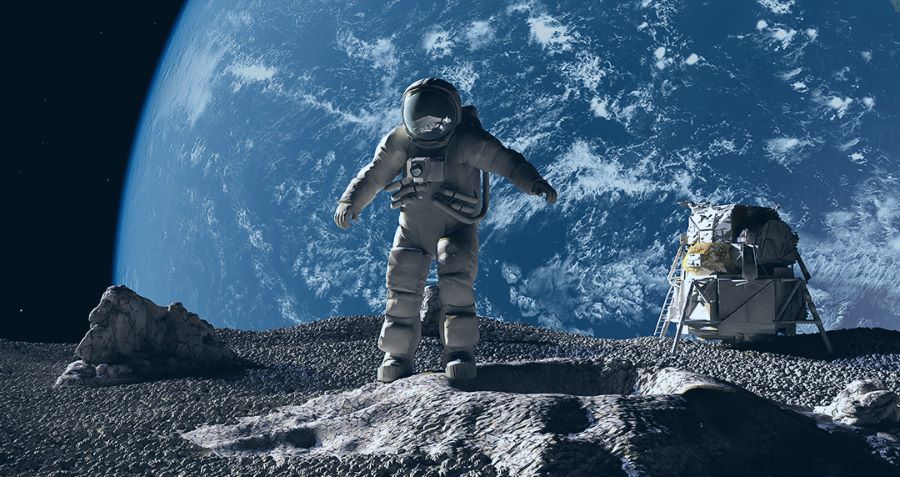 For tomorrow's products to become a reality, engineering simulation is a must-have tool for every engineer and product throughout the entire product design life cycle. Without it, the opportunities offered by Industry 4.0 cannot be fully exploited. Engineers must think better to design better, and using engineering simulation can help get them there.
Taking you to the moon
The reality is that with product complexity skyrocketing and the complications involved in embedding technology to take advantage of IoT, simulation is required to perform. And it must perform thoroughly and accurately. The simulation must be applied not only to individual attributes to validate the design process, but fully integrated throughout the entire product lifecycle system. That means from early ideation and design, on through manufacturing, operations, testing, and maintenance. This level of integrated simulation can take you to the moon and beyond.
We're not exaggerating. One of our Smart Expert Solution Partners, Maya HTT, found that using 'Simcenter allows space engineers to accurately model the thermal environments of the Moon and Mars, and simulate vehicle-surface interactions. These models make it possible to build vehicles and rovers that are more finely tuned to the lunar and Martian environments. In turn, these improvements can reduce the costs of space exploration and increase the chances of mission success.'
Even if you don't need to get to the moon, how can you start applying smarter design technology into your design workstream? With the speed and complexity of utilizing integrated simulation design, you need someone with the engineering simulation tools and experience to guide you along the way and provide the confidence you need to succeed. We are fortunate to call MAYA HTT a Smart Expert Solution Partner. They specialize in the simulation space and know-how to help transform your business so you, too, can think better — and design better.
About the author
Richard Baldi, Strategic Partner Manager at Siemens Digital Industries Software in the Americas
This article first appeared on the Siemens Digital Industries Software blog at https://blogs.sw.siemens.com/partners/engineering-simulation-is-a-must-have-tool/