Products
Supply chain convergence: Resilient design and execution with Siemens solutions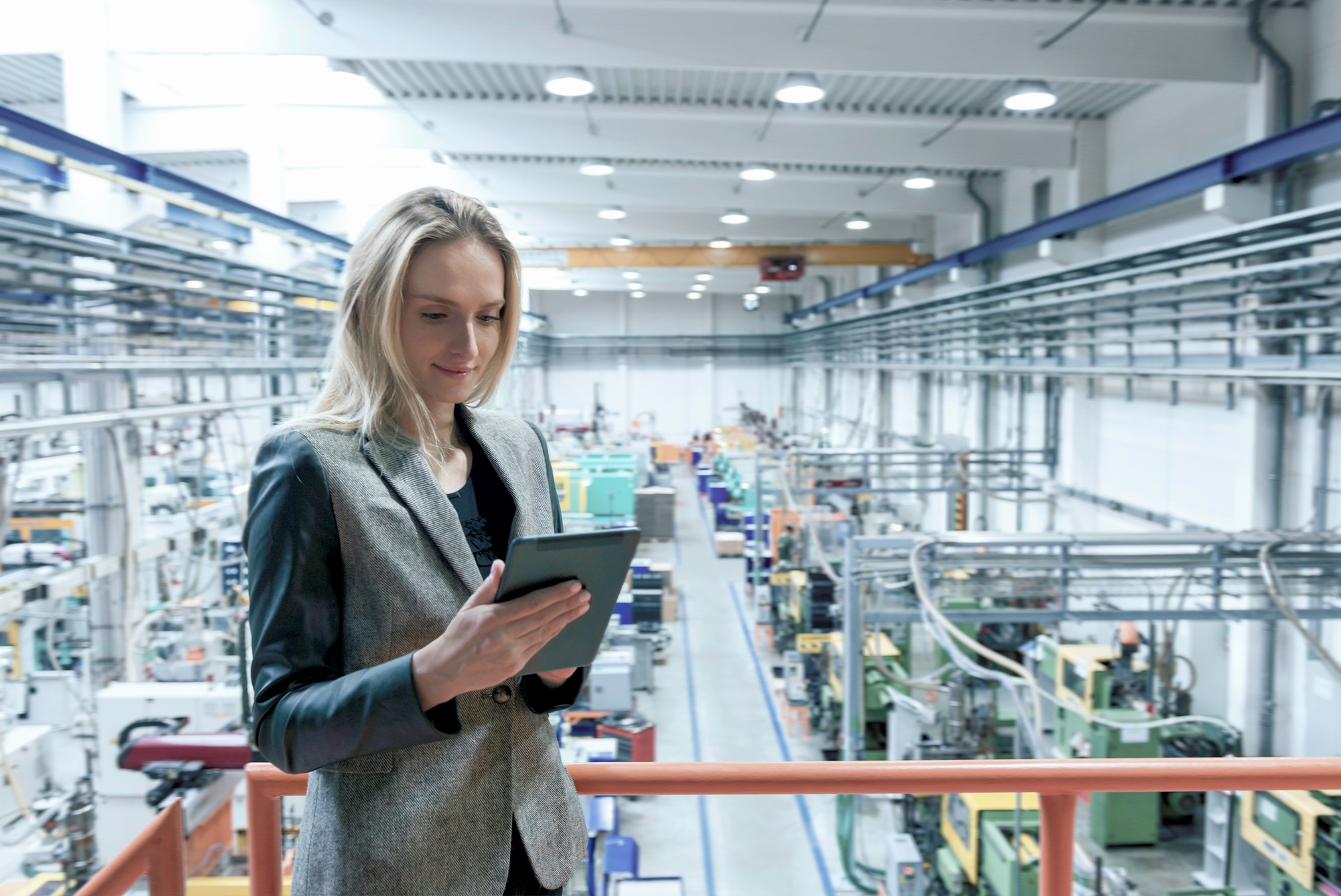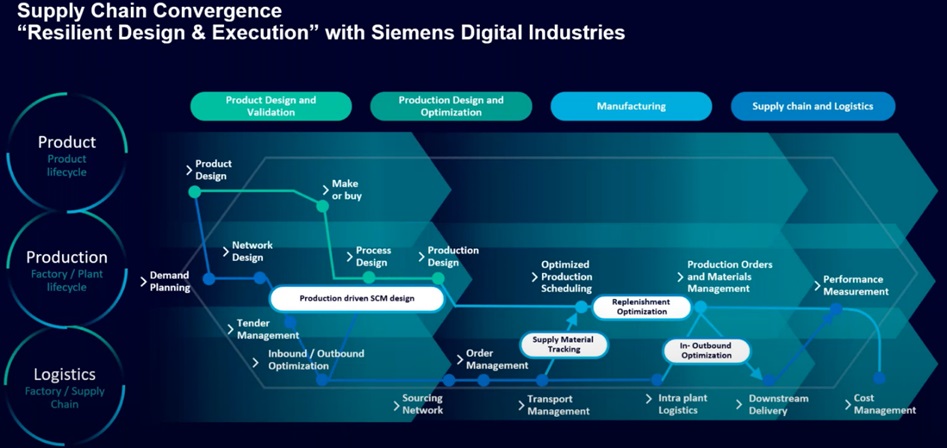 Welcome to the last post of our blog post series about Supply chain convergence. If you missed our earlier posts in the series you can find them here:
Extend digital efficiencies across the supply chain – Part 1
Extend digital efficiencies across the supply chain – Part 2
Let's continue the detailed analysis about the integration among digital logistics software and manufacturing operations management (MOM) software.
In this final blog post, we will examine the efforts aimed at achieving "supply chain convergence," which involves integrating the various functions related to supply chain logistics. This integration initially removed silos and fostered transparency among the shipping, transportation, and delivery domains. Finally, we will introduce you to what Siemens Digital Industries Software has proposed to enhance supply chain convergence by extending this transparency into the factories themselves.
Optimizing production planning and scheduling with SCM considerations
While you are manufacturing your product, an integrated digital manufacturing and logistics solution closely connects production planning and scheduling with logistics functions. For example, transport management data can directly support supply material tracking. Changes in transport execution due to weather events, route disruptions and the like are visible to your production schedulers, who can proactively alter schedules as needed to accommodate these supply chain issues.
Production planning and scheduling is the domain that may benefit most when you integrate digital manufacturing with supply chain management. When you integrate Opcenter Advanced Planning and Scheduling (APS) software with SCM software, it enhances replenishment optimization and optimizes both inbound and outbound materials. This optimization begins with intraplant logistics and extends to interplant logistics.
The positive impact on production scheduling is due to the very real link between your ability to create an efficient factory schedule and the availability of materials When communication is insufficient, as it is when scheduling and logistics activities are siloed, your team must build buffers into arrival times and lead times. These buffers put an additional constraint on the production schedule. Processes are delayed to account for the uncertainty surrounding material arrival times. Additionally, supply chain delays and disruptions remain obscure to the production scheduler.
Conversely, when SCM data becomes accessible to schedulers, their confidence grows, and buffers can be minimized. When production changes occur, such as the introduction of new orders to the factory, schedulers can run test scenarios to determine the optimal course of action in terms of both production capacity and supply logistics. You can consider, for example, expedited delivery, alternate suppliers and other logistics changes against the cost of running overtime shifts or delaying delivery dates. In summation, the ultimate outcome of manufacturing-supply chain transparency on production scheduling is enhanced productivity.
Production planning also benefits from the integrated system, particularly when it comes to "what-if" scenario analyses. When planning and logistics are siloed, manufacturing scenarios and supply chain scenarios are evaluated separately. However, a combined manufacturing and logistics platform enables holistic production and supply chain "what-if" scenarios. With this capability, complex relationships and interactions of the whole manufacturing ecosystem can be modeled. Analysis can be performed more rapidly and thoroughly, facilitated by cross-functional collaboration and interactions. Holistic "what-if analysis" considers all stakeholders – manufacturing, finance, procurement, sales, shippers, maintenance, suppliers – and improves production workflow and profitability.
Extending transparency inside and outside the factory
A holistic approach to production and supply chain management, bolstered by an integrated digital manufacturing and logistics solution, offers the promise of smoother and more efficient interactions and operations throughout the supply chain. In particular, Opcenter APS customers in partnership with Siemens are witnessing the benefits of seamless integration between production planning and logistics. As we enhance the connectivity and expand the visibility of our APS and logistics solutions, Siemens empowers manufacturers to respond promptly and intelligently to unforeseen changes while effectively meeting shorter lead times and satisfying customer demands.
We invite you to explore Opcenter APS more closely today.
Would you like to learn more about how Opcenter APS can give you a competitive advantage in Supply Chain convergence? Take a look at the full webinar now!
Read our eBook "Supply Chain Management Planning – challenges and Opportunities" to get more insights!
This article first appeared on the Siemens Digital Industries Software blog at https://blogs.sw.siemens.com/opcenter/supply-chain-convergence-resilient-design-and-execution-with-siemens-solutions/