Products
Opcenter Execution Discrete in Industrial Machinery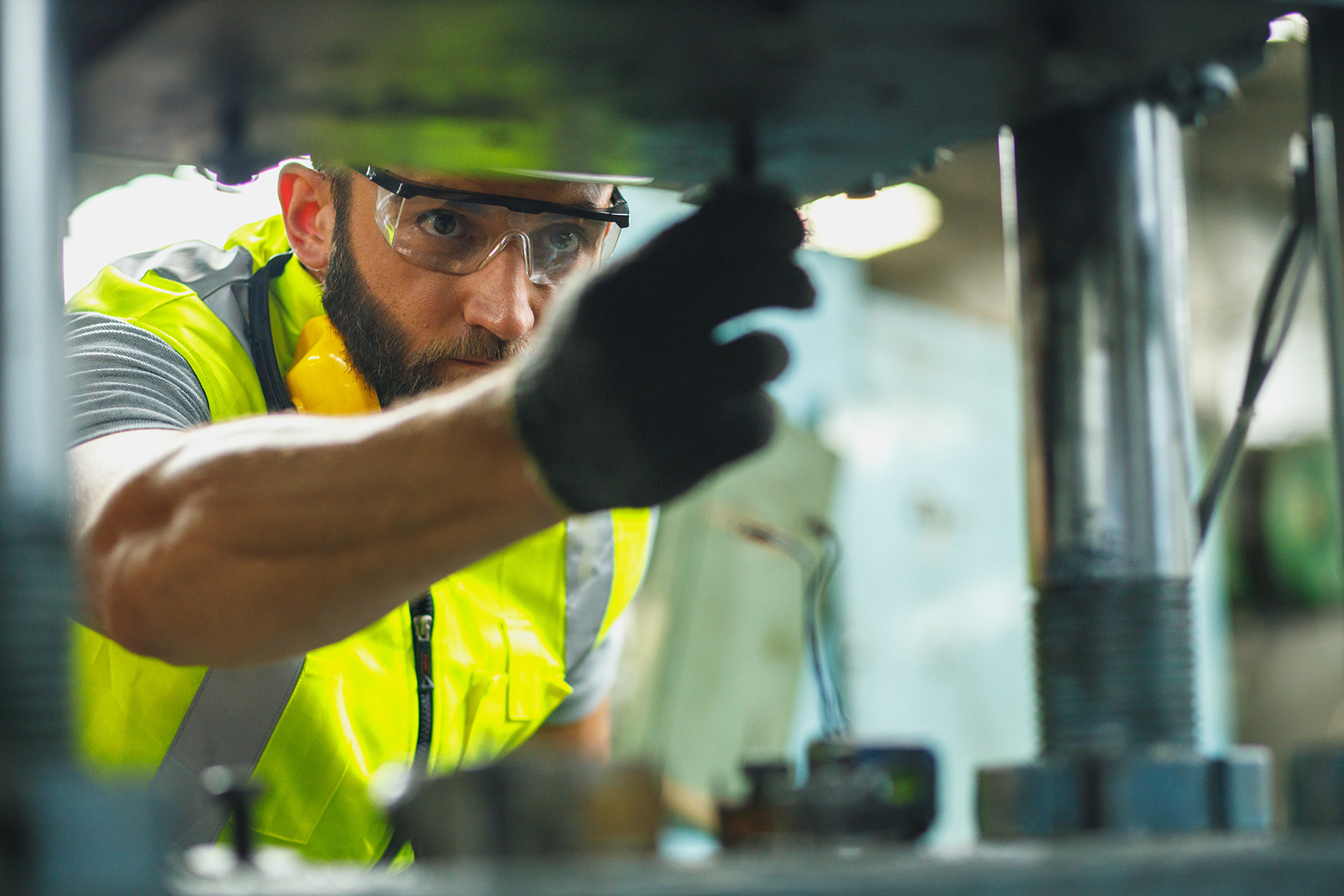 Manufacturing Operation Management for a Modern Machine Shop
In a scenario in which business is more and more impacted by the internet and end customers are increasingly able to tell manufacturers directly exactly what they want and when, manufacturers must respond quickly with improved flexibility to enable individualized mass production, and with the efficiency to reduce energy and resource consumption. Merely focusing on the automation of manufacturing processes or on the cost and efficiency of individual production operations is no longer enough to compete in the global marketplace and to meet these requirements. A holistic approach, spanning the entire value chain and including suppliers, is necessary.
The challenges in current manufacturing environments are becoming more and more exacting, and manufacturers need solutions from their suppliers that provide tangible benefits with quantifiable and quick return on investment. To increase competitiveness, manufacturers must simultaneously reduce time-to-market and cope with shorter product lifecycles, increase visibility and comply with regulatory demands, optimize fore- casting and scheduling, and reduce scrap, stock levels and downtimes ‒ all while ensuring optimal quality and production efficiency across all global facilities.
In an enterprise IT architecture, this means enabling communication and integration between the key components that are contributing to bringing products successfully to the market.
In order to rationalize and speed up processes, product design/ideation data needs to be transferred seamlessly to the engineering environment, where the manufacturing process and test/inspection points are defined.
The engineering process is the critical link between product ideation and manufacturing. It is where ideas become industrialized reality. Greater speed can be realized when this data is transferred seamlessly to the manufacturing floor for actual execution. Real-time capabilities and supply chain efficiency come from interoperability with the financial/administration software, managing customer orders and transferring them to the manufacturing level.
In parallel, the production floor also needs to be ideally equipped and organized to produce efficiently, avoiding unforeseen problems with equipment capacity, energy use, etc. Therefore, the digital factory/plant lifecycle management part of the Siemens portfolio enables virtual testing and commissioning of plants and their equipment, delivering up front the required configurations for the automation layer, which in turn communicates with the manufacturing execution level.
All these interactions, managed by the Siemens industrial software portfolio, enable integration of the product and production lifecycles – resulting in faster time-to-market.
Opcenter Execution Foundation is the innovative MES from Siemens, and it supports manufacturers by enhancing productivity and flexibility through technological leadership combined with industry-specific features.
Opcenter Execution Discrete is the specialized product addressing the needs of the discrete industry market, focusing on job-shop part manufacturing and complex manual assembly.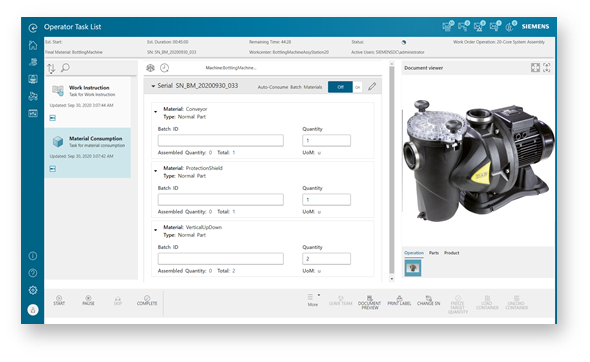 Modern machine shops have end-to-end visibility into production operations and quality management.
That's because they use manufacturing operation management tools like Opcenter Manufacturing Discrete to connect automated operations equipment and systems on the shop floor to the decision-makers in product development, manufacturing engineering, production and enterprise management.
Click here and read the white paper to learn how full visibility empowers decision-makers to more easily identify areas for improvement and make operational adjustments for smoother and more efficient production.
This article first appeared on the Siemens Digital Industries Software blog at https://blogs.sw.siemens.com/opcenter/opcenter-execution-discrete-in-industrial-machinery/